The character Tyrion Lannister on the hit HBO drama Game of Thrones is loved by fans of the show for his insightful and often brutal wit, and also because in the midst of his petulant behavior there lies empathy for others. Fans of the show will recall that this kindness is revealed when Tyrion comes to the aid of the injured boy, Bran Stark, and remarks, "I have a tender spot in my heart for cripples and bastards and broken things."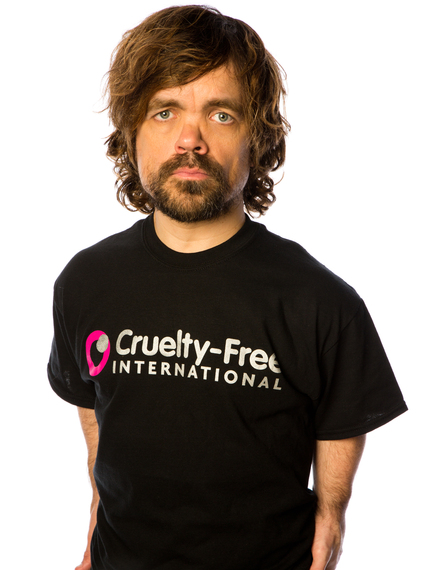 As it turns out, the actor who plays Tyrion Lannister, Peter Dinklage, has a tender spot in his heart for animals and he wants you to consider making a New Year resolution to do your part to end cosmetics testing on animals. Peter says:
"As we head ever closer to 2014, many people will be contemplating their New Year resolutions. As Ambassador for Cruelty Free International, I ask that if you are going to make resolutions this year, please make two very important ones. One, to shop for cruelty-free products which feature the Leaping Bunny logo; and two, join me and support the campaign to achieve a global ban on cosmetics testing on animals. Thank you and lets all make it a Happy New Year for the animals."
As if having one of TV's biggest stars urging you to go cruelty free in 2014 wasn't enough, there are two!
Norman Reedus, who plays fan favorite Daryl Dixon on AMC's insanely popular drama The Walking Dead, also has a soft spot for animals and has echoed Peter's call in delivering this New Year message:
"New Year is an exciting period as we make resolutions and contemplate what the next 12 months will bring. Please make sure of one thing, however, and that is to make 2014 a compassionate one by only shopping for cruelty-free products which feature the Leaping Bunny logo. Please support Cruelty Free International and its global campaign to ban cosmetic tests on animals... if we all do just that then perhaps we can make 2014 the year in which we helped to save the lives of thousands of animals."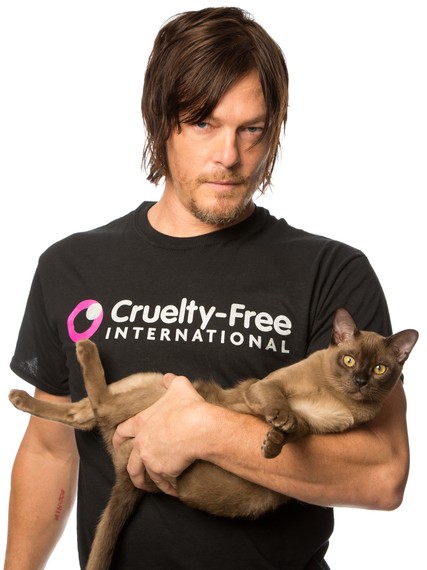 Cruelty Free International can help you keep your compassionate New Year resolution to go cruelty free and join in the fight for a global ban on cosmetic testing.
First, cruelty free Leaping Bunny-certified cosmetics can be found here. The Leaping Bunny program is unique as certified companies must meet rigorous criteria, including a comprehensive independent audit, ensuring that no animal testing is conducted or commissioned for finished products and ingredients throughout the supply chain after a fixed cut-off date.
Next, you can sign up for Cruelty Free International newsletters and alerts that will invite you to take action to help ban cosmetics testing around the world.
A lot of ground was gained in 2013, but there is more work to be done in 2014 especially in the United States.
As Norman Reedus said, "Scores of countries around the world are beating the U.S. to become cruelty-free by banning cosmetics tests on animals. Nobody wants rabbits or guinea-pigs to suffer for our vanity, least of all the animals. Let's stop their suffering right here, right now."
Agreed. Let's do this. Right here, right now.
This post first appeared on Hollywood.com.