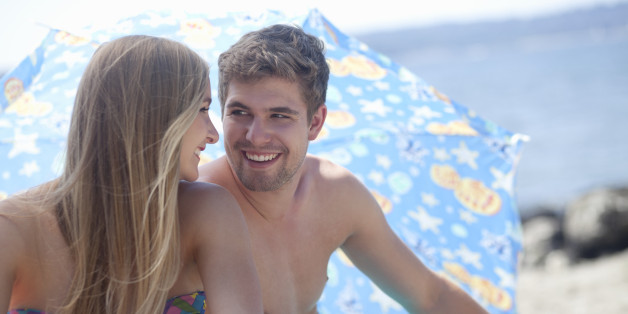 As the winter blues are receding and spring's equinox has finally arrived, the timing is perfect for singles to embrace this season of renewal. For those looking for a significant relationship, now is the prime opportunity to refresh the outlook for your love life and start a new. Take advantage of the improving weather outside and reconnect with the world around you. Spring provides the perfect backdrop for putting together a game plan to set the wheels in motion towards finding the one. 
1. Begin with an exercise regimen for yourself to work off the excess baggage that comes with winter. Start with a gym membership (that must get used) with the mindset that this is a great place to meet people. Join classes and take note of where the members socialize. Make time to meet and greet as well as tone up. Strategically choose the treadmill or bike next to people that you would like to strike up a conversation with. 
2. Stay engaged with your circle of friends. Many times when one is in a relationship, platonic friends move to the background. Work can also take over making our lives so over scheduled that there is no time to socially connect for a drink or a movie. Make plans with the oldies, but goodies in your life. These are the people who know you best and can serve you well as match makers.
3. Organize yourself. Spring is the time for stream lining. Start with what surrounds you by cleaning out your closet, as well as your house, of clutter that takes up space for no reason. Carry your campaign of tidiness on to yourself now. Put away the trinkets, photos and gifts that are from your exes. This cleansing will allow you to make a fresh start. It is important to not let past loves cloud your mindset as you move forward. Next, tighten up your calendar. Just like you carve out hours for work, meetings and doctor appointments, plan time dedicated to building your social life. This wave of organization will put you in a better position to effectively divvy up your schedule leaving time for both work and play.
3. Indulge yourself. Try a new hairstyle and spruce up your wardrobe. Get a massage or invest in some personal training sessions. All of the parts of the puzzle will begin to come together. Taking time for yourself will give you a better outlook moving forward. The confidence that you exude means everything.
4. Lead with your passions. Join lecture series, classes, and charitable endeavors that attract like-minded individuals. Whether it be music, the arts, cooking and wine appreciation or outdoor activities, taking this proactive approach will help you connect with people that have similar interests.
5. Enlist friends, family and co-workers to help you meet that special someone. Give this group a homework assignment. Let them know that you are single and looking. Don't be shy about telling people in your circle that you want to be in a significant relationship.
6. Mix up your routine. People are creatures of habit. They go to their favorite coffee houses, restaurants and even do the same exercise routes. Try some new hang outs or even pick out a few choice activities from your bucket list and give them a shot. Think of what you have always wanted to try but never got around to doing. Be adventurous and spirited in going after new pursuits.
7. Accept all dates you are asked out on. One never knows which one will be the winner. On this same note, give people a second chance. First dates are totally nerve racking. The focus is on putting your best foot forward rather than relaxing and being yourself. Second dates are more of a true indicator of compatibility.
8. Spring is the perfect time of year to make a fresh start. As the parks, exercise paths, main streets and restaurants that surround you repopulate, take advantage of the season and make new connections. This positive attitude will set you on the path towards finding and starting new relationships.