No one can deny the cultural pride that's felt when listening to music that represents your heritage. It's more than just instruments being played or musical notes on a sheet of paper. It's something we identify with and hold in our hearts, no matter where you come from.
If beauty is in the eye of the beholder, then music must be in the heart of the beholder. And when describing it like this, I can't think of a more perfect example than Mariachi music.
This traditional form of Mexican folk music has been around for hundreds of years. It has evolved, grown, and is now performed at celebrations around the world-big and small.
Every year, the city of Las Vegas welcomes the International Mariachi Festival and I was honored to have been invited. As I sat in the audience of The Theater for the Performing Arts at Planet Hollywood, I was blown away by what I felt. It was beyond the pride I normally hold for my Mexican roots... there was so much more.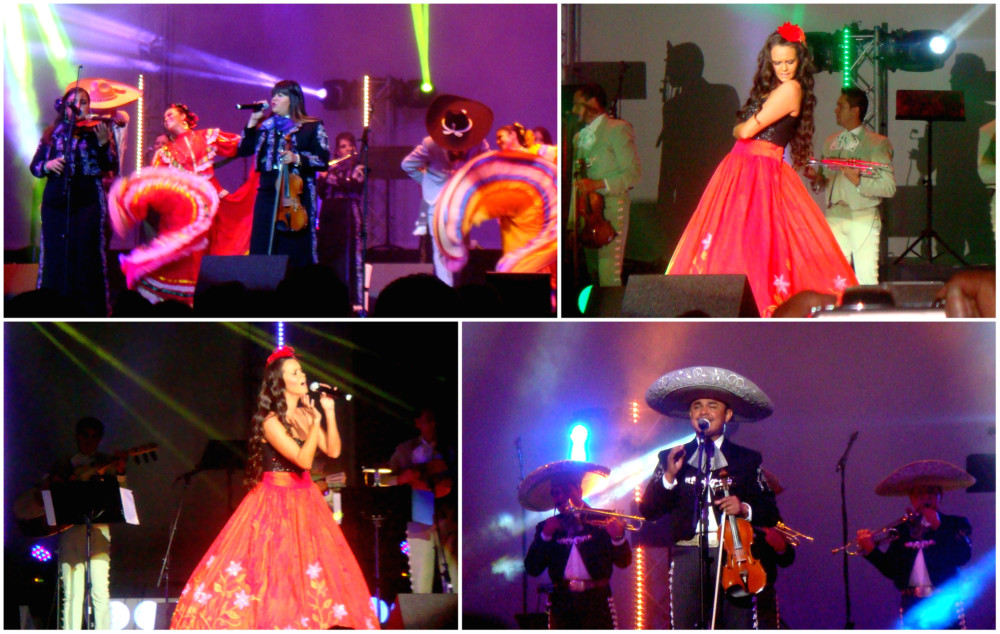 Through the gritos, I realized that the music is the blood that pumps through the veins of every Mariachi performer. I saw it as each word was sung, by the sway of their instruments, and in their proud stance as they wore their charro outfits.
I literally couldn't keep my eyes off the stage. I was mesmerized by their performances.
The Mariachi Divas were exquisitely stunning! They had me wishing I was a member. Goosebumps ran up my arm when the world renowned Mariachi Vargas De Tecalitlan and Mariachi Sol De Mexico performed. And my eyes filled with tears when Shaila Durcal sang "Amor Eterno" along with a video of her mom, the late Rocio Durcal.
Nevermind the lyrics, their voices told stories of love, happiness, and pain. All with the help of the life they've lived and the dreams they hope to accomplish. They are authentic storytellers who are helping to pass on generations of our culture's music.
When it was all over, I wanted more. And I wasn't the only one. As we exited the theater there were chants of Viva Mexico! and verses of "Cielito Lindo" being sung. That's when it all became clear to me. The music doesn't just run through the veins of the Mariachis, but it proudly runs through ours too.