I love New Orleans. It's one of my favorite cities and I am continually charmed by its energy, quirkiness and unique way of doing things. I was just there in January and won't be back for Mardi Gras this year, but that doesn't mean I won't be celebrating carnival season. Here are the five boroughs' best spots for channelling that Big Easy je ne sais quoi.
Down in Red Hook not far from the waterfront, Fort Defiance serves New York's best muffaletta. Piled high with soppresata, coppa, mortadella, Emmenthal and provolone and topped off with olive salad, it might give the Central Grocery some competition if it weren't so firmly on the opposite side of the Mason-Dixon line. For drinks, try the Vieux Carré cocktail, based on a formula pioneered at the French Quarter Hotel Monteleone's rotating Carousel Bar.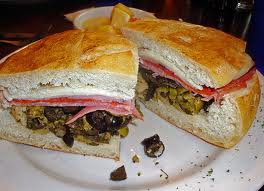 Muffaletta
A recent addition to Williamsburg's Bedford Street, this oysters and cocktails spot is home to an absinthe fountain and marble-topped horseshoe-shaped bar that will have those who have visited New Orleans' Olde Absinthe House feeling a serious bout of déjà vu. As the décor would suggest, the green spirit is on the menu and bartenders prepare it 19th Century style, diluted with water from the fountain and a dissolved sugar cube.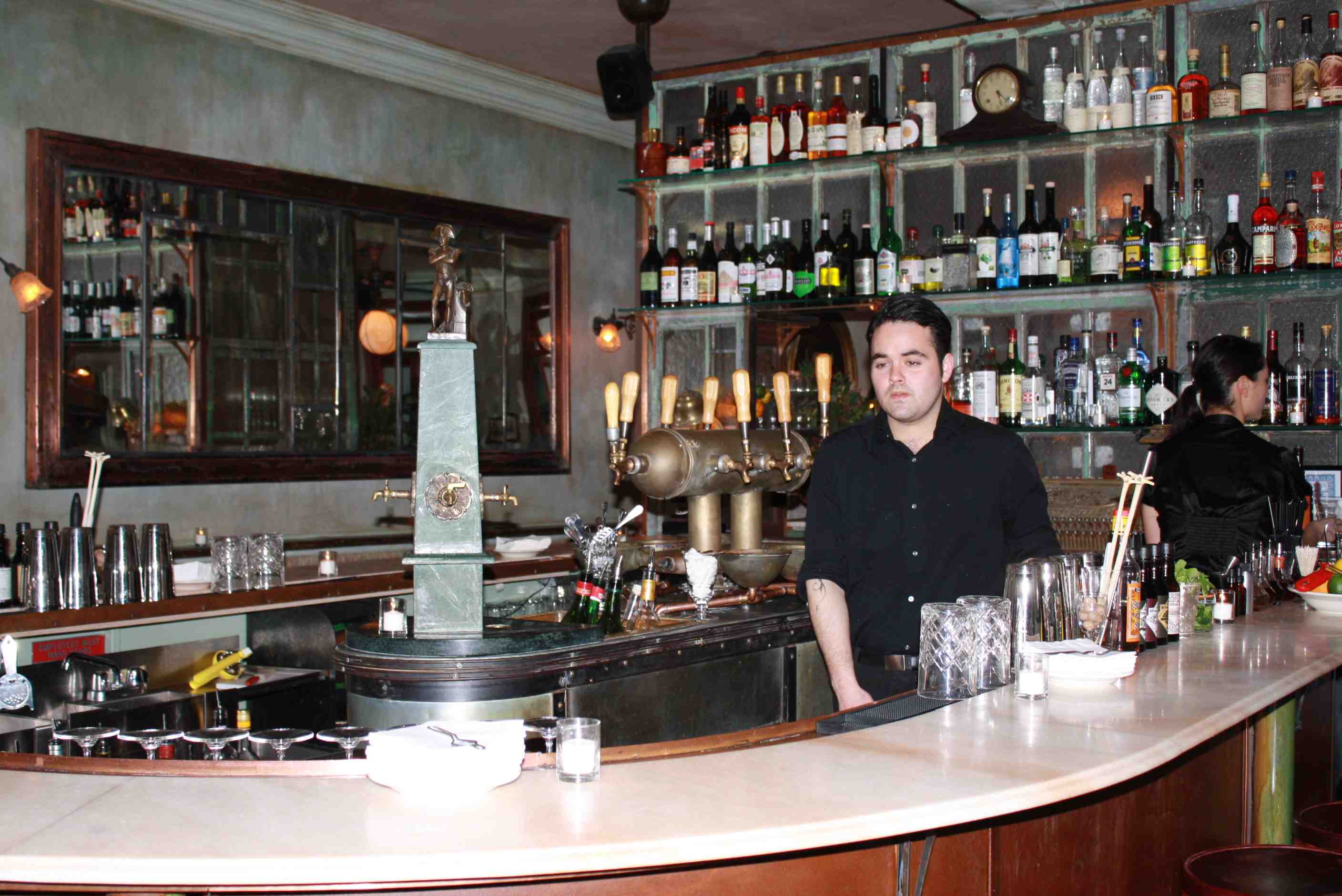 The bar at Maison Premiere
These twin bars (one in the East Village and the other in Williamsburg) actually have a triplet on New Orleans' Frenchman Street. Though the Marigny location is more of a music venue than either New York branch, both the Manhattan and Brooklyn locations are recommended for their vast drink selections and spacious outdoor gardens.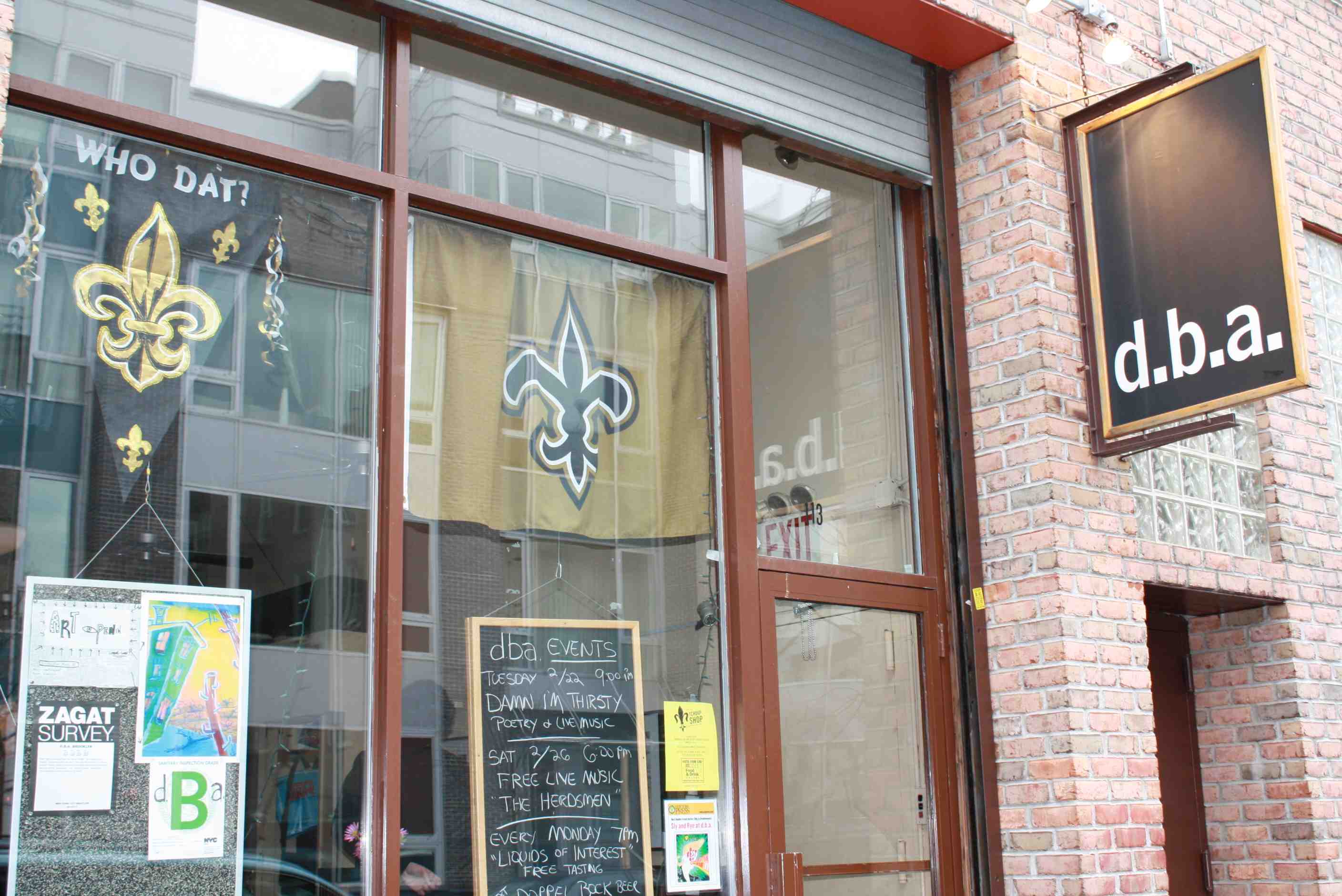 d.b.a.
On Tuesday March 8th, Chef Tenney Flynn of GW Fins fish house brings his talents to the James Beard House for a Mardi Gras Seafood Celebration. Chef Tenney is a globalist in his approach but the evening's menu features plenty of Gulf Seafood including barbecued Louisiana shrimp and Pontchartrain blue crab cakes. Reserve in advance to be part of this intimate evening.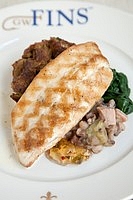 Chef Tenney's Pompano
Jazz Brunch
The jury's still out! Let me know in the comments if you have any ideas. New Orleans' Court of Two Sisters sets a high standard for this Sunday tradition. While I doubt New York has any institution that could truly rival the French Quarter mansion's open courtyard, ebullient jazz trio and classic dishes like crawfish étouffée, we must have some contenders.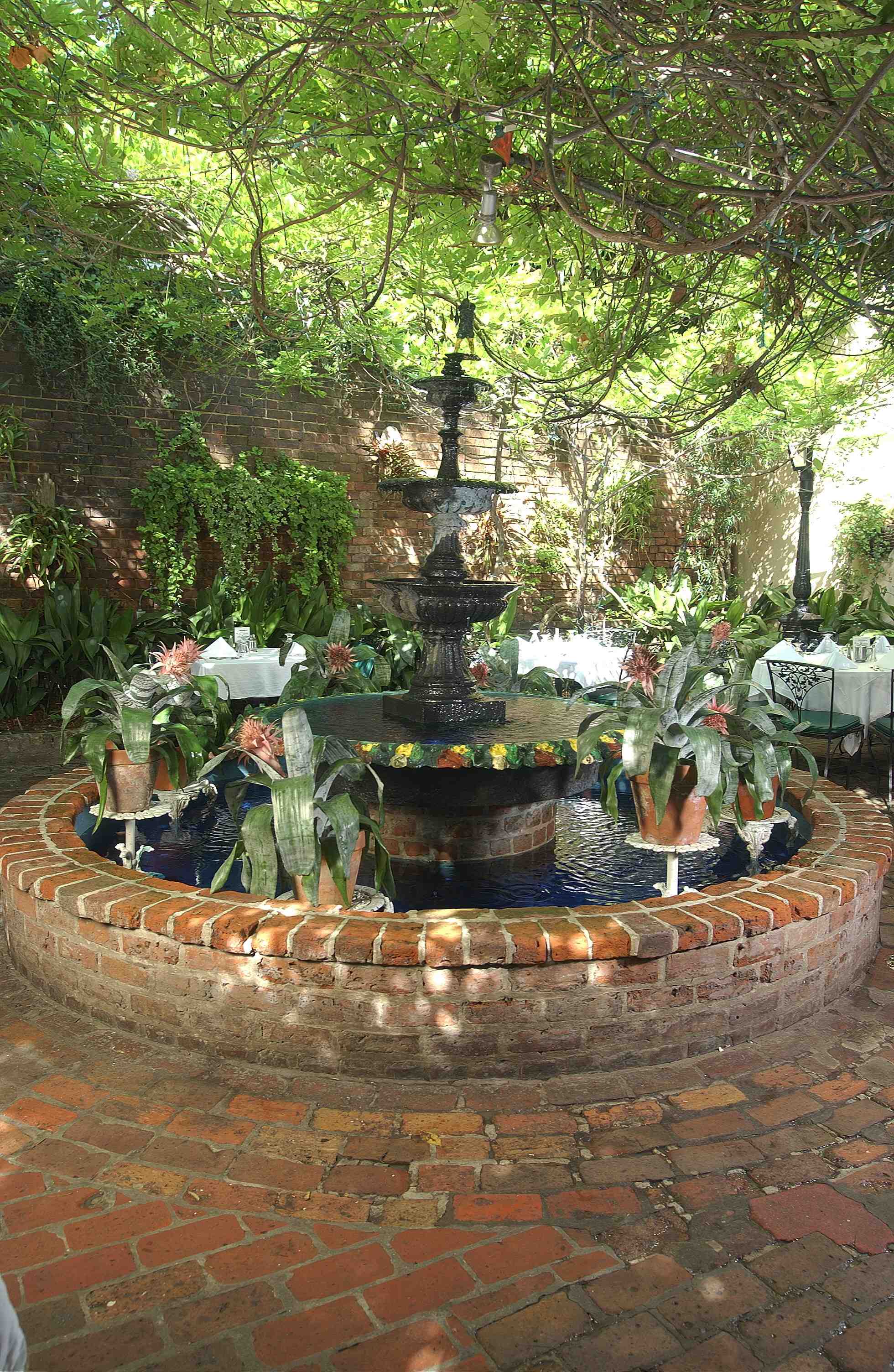 Courtyard at Court of Two Sisters, image via Terry Thibeau