By Nerissa Nields
I always wanted to be a princess
With a crown and a frilly pink dress
But alas, the grass was not green on my side.
Instead I knew all the teachers' answers
They told me I'd never be a dancer
And I said, "I don't care."
And off I went to play outside.
For my whole adult life -- 23 years and counting - -I have been in a band called The Nields with my sister Katryna. We are based in the Pioneer Valley of Western MA, a marvelous place to live if you love our brand of literate folk-rock music, organic farms and strong coffee.
The Valley is also home to MotherWoman, a haven for new mothers. The support groups they create resonate with the mission of our band: to create and sustain community through our music, and encourage others to find joy and wholeness by telling their own stories. We've been partnering with MotherWoman since 2011 when they asked us to write a love song to mothers. "Your House Is Strong," fits wonderfully on our 2012 album The Full Catastrophe, a meditation on marriage, motherhood and the resulting overwhelm of laundry, love and the shifting sands of identity. For example, "How can I be a bad-ass rocker if I'm also that uptight person who's constantly nagging the kids to clean up the legos?"
Our newest album, XVII, moves the lens from the interior life of family to the external vision we mother-artists have as we approach our prime career years and examine our role in the greater world. The purpose of life turns out to be about passing on what we've learned from others, to others; or to paraphrase Ram Dass, "we all just walk each other home." Our song "Princess" is my version of passing along the wisdom I've been given by other moms in my community.
When my daughter was three, she dressed as a princess for Halloween, and all of her clothes needed to be pink. She played with dolls, and she wore sparkly magenta bejeweled sandals. Despite my third-wave feminism, I, unlike many of my peers, was not disturbed by the inevitable princess phase; my own "pink" phase had lasted until I was nine. I was shamed out of it by a combination of Jo March and the zeitgeist of the times (late '70s), which proclaimed that tomboys were cool, and girly girls not so much. So a tomboy I became, but secretly I still played with dolls and wished to have golden ringlets like Cindy Brady.
But inside I still want a little pink, a little frill
Why am I always leaning on the wrong side of the windowsill
If you knew how much I need would you really let me have my fill?
So it came as a shock when I reacted the way I did when my daughter, at 6, wanted to wear a suit jacket and tie to school every day.
"Don't you want to wear a dress?" I'd wheedle in the mornings, holding up one of her many handed-down Hanna Anderssons or flowered smocked frocks.
"Why, mom?" she'd say, reaching for her brother's button-down or soccer jersey. "You never wear a dress." Which is true. My uniform, when I am not performing, is old yoga pants and a dirty fleece jacket. I watched in dismay as she gave her two American Girl dolls away to her playmates.
Once I skated on a clear lake
Angels, circles and figure eights
A ballet, the naked trees my audience.
But then all the girls found an only best friend
I preferred the boys and learned how to pretend
To play the games the boys played, loud, and with no ambivalence.
I watched her stop playing with the girls and start hanging out with the boys who played soccer and wall-ball after school. I tried in vain to get her to have play dates with the other girls. Finally, I remembered my golden rule of motherhood: ask for help from other moms. And as soon as I opened up, I got perspective that this was really about my own unresolved gender issues.
Princesses are good, princesses are kind
Princesses are rude and nobody minds
Princesses are strong, princesses don't fight
Princesses don't need the lights at night
What does it mean to love pink, to feel that pull towards cuddling and dressing up dolls? Why did I think I had to choose between Jo March and Cindy Brady? Through many discussions with my women friends, I concluded that wanting to be a princess is about wanting to feel valuable and valued for who we are. Aesthetics aside, once we find that inner princess -- whether she's a tomboy or a girly girl -- we are home. I struggled throughout my twenties to come to peace with my appearance, wishing always to be supermodel thin, cover girl beautiful. It took me years to get that what I was -- a creative, intelligent, honest woman -- was exactly what I most wanted to be.
My daughter already knows that about herself. She knows who she is. She chooses her clothes for comfort, and for the color orange. And, because of her wall-ball habit, she throws like a girl, if that girl is Mo'ne Davis. As much as I wanted to make her my little princess, she's made me a better mom by teaching me to parent the child in front of me, not the child I think she should be. When I accept her as exactly who she is, we get along just fine.
Instead what I got seems a little better
Clothes that work in any kind of weather
And for me, it's safe on the inside.

The Nields new album, XVII, with the "Princess" song is available for pre-order at www.pledgemusic.com/projects/thenields. For the week of November 10-16, they are looking to raise 10% of their total goal; if they succeed, they will hold a benefit concert in which all proceeds will go to MotherWoman.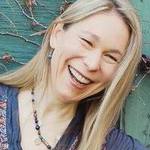 Nerissa and Katryna Nields have been making music professionally since 1991. For twenty-three years, the sisters traveled the country as members of beloved folk rock band The Nields. With17 albums, major and independent record and publishing deals, performances with The Band, James Taylor, Dan Zanes, 10,000 Maniacs and the Indigo Girls, they have lived the Rock & Roll life. Since becoming mothers (each sister has a daughter and a son) they have gone on to broaden their repertoire with children's CDs, a DVD and several books: Plastic Angel (Nerissa Nields; Scholastic), How to Be an Adult: A Musician's Guide to Navigating Your Twenties (Mercy House); and All Together Singing in the Kitchen: Creative Ways to Make and Listen to Music as a Family (Roost Books/Random House). The Nields have been lauded for their gorgeous, lilting, sibling harmonies, their wise, classic, folk/pop songs, their hilarious banter on stage, and their generosity and warmth in performance and engagement with their fans. While they continue to bring their legendary live show to folk and rock theatres and stages around the country, they now delight the under 10 crowd as well. Their seventeenth album XVII will be released on Feb. 2, 2015, but can be ordered as a download at www.pledgemusic.com/projects/thenields.
LIKE MotherWoman on Facebook
FAN MotherWoman on The Huffington Post