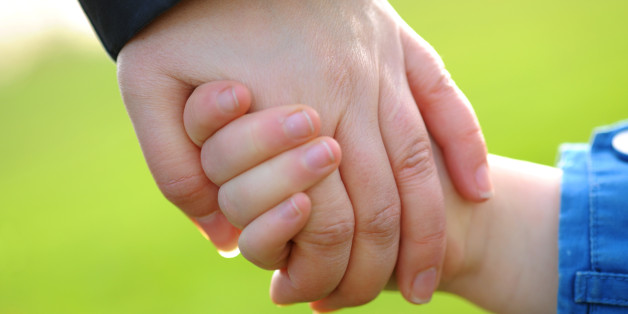 By Sarah J. Heim

Before having children, fledgling mothers are told constantly about the sacrifices they will have to make when their baby arrives.

"Don't expect to read another book for at least a year," a friend will say. "Unless it's while you're bleary eyed and nursing at 2 a.m."
"Say goodbye to international travel," another friend will comment. "In fact, say goodbye to air travel altogether."
Articles with titles like "Before and after baby: How I embraced a new (and terrible) definition of vacation," will start appearing in your Facebook newsfeed.
Friends will ask you out for drink, and while you sip your seltzer water, they will tell you that it will be a lifetime before you will sit on the stool at a bar again.

You might feel sad about this, but you'll put on a smiling face. And, like many parents, you'll say it's worth it, even if it means your career is put on hold and your dream of hiking the Appalachian Trail never comes true.

And it is.
But I'd like to offer an alternate spin on what to expect after having kids -- one that errs on the side of gain rather than sacrifice; one that I didn't hear much about while I was pregnant and pondering what life would be like after children.
Let me begin by saying I am not a particularly self-motivated person. I do well when I'm told what to do, but left to my own devices, I tend to flounder. I was a good student. I was a good general assignment reporter. If given direction, I follow it and I work hard.
Never, though, did I expect that my children would take on the role of leader. I'm the mother, after all. I thought I would be the one in charge.
It started when my older son was around five. He was interested in running. I was also once interested in running. Before kids, I had run, slowly, with some regularity. I did a handful of 5ks and a half-marathon. After kids, I had not run at all. I had no motivation. Then, in steps my son. He says he wants to run.
Sure! I think. And we head to the local park, where we do one lap around the perimeter. It's brisk out and he's wearing his little winter hat and talking to me periodically. He doesn't complain. We hold hands for a few strides.
Within a year he's doing our local weekly 5K cross-country run, and I'm trailing behind him, gasping for air. But I'm running again, and the sweat on my forehead and soreness in my calves the next day feels good.
In the winter we take the boys skiing. Neither my husband nor I have a great deal of experience with it, but the boys like it and they say they want more. We keep it up, (we save up), we take lessons, we buy skis. Suddenly winter isn't so long anymore. The temperatures are in the teens and we're all on the lift together, laughing.
In the spring we play golf. My Dad was a golfer before Alzheimer's limited his ability. The boys tried it on vacation. They love it. They want to go to the driving range all the time, every day in the summer. On the weekends, they want to try out the local public course. Suddenly we find ourselves immersed in a sport, like skiing, that we have little experience playing.
My younger son complains when cartoons come on the television: "I want to watch golf." My heart swells and I wish my Dad could spend Sunday afternoon with him watching the Masters, or playing a round of nine.
The boys like sports; that is clear. They like following teams and statistics. And I'm reminded that I like this, too. We search the local sports section in the newspaper for race results just like I used to scan through the high school basketball box scores when I was a teenager.
And then there is writing.
"What's going on with your book?" my older son asks at the dinner table. I've talked about writing a middle grade novel for years. I feel sheepish. "I'm working on it," I reply.
"When can I read it?" he responds. "Soon," I say.
He leaves me little notes on my bedside table with writing techniques he's learned in school: a few different ideas for the direction of the plot, a description of the main character, a reminder to include "small moments." "You need lots of detail, Mom," he says to me.
I feel accountable to him. I start writing again. I have 20 chapters completed now. I don't want to let my kids down.
Although I didn't get the message when my children were young, I am heartened to know that there are organizations out there like MotherWoman that promote the idea that motherhood can motivate and encourage a woman to become her best self.
I don't travel as much as I used to. I don't read as many books in a year. I don't go out to bars as often. But for those small sacrifices, the gains have been far greater. I don't just have two beautiful sons, but also all the surprising inspiration that's come with them.
This is not how I imagined motherhood, this is not what I was told to expect.
This part is much better.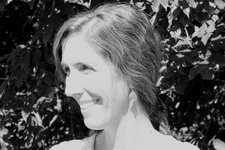 Sarah J. Heim is a visiting lecturer at Westfield State University, where she has taught composition to college freshman for nine years. Before teaching, Sarah worked as a book publicist, magazine journalist, freelance writer, and an academic editor. She lives in Florence, Massachusetts with her husband and two sons, who inspire her to just get out there and do it everyday.
LIKE MotherWoman on Facebook
FAN MotherWoman on The Huffington Post