Its time for the Academy Awards and Oscar is taking off his clothes and gold gilding himself in preparation. I want to throw an Oscar viewing party for my friends so I came up with some fun DIY decor ideas that are easy to do in your home, apartment or dorm.
Watch the DIY Oscars Party video above to see a DIY Red Carpet Selfie Wall -- for your guests to pose in front of for their own paparazzi moment -- and see how to go gold crazy, even with food, for an Oscar Gold entertaining table.
Download and print the "And The Oscar Goes To... " ballot that I use in the video here. Who's gonna win!?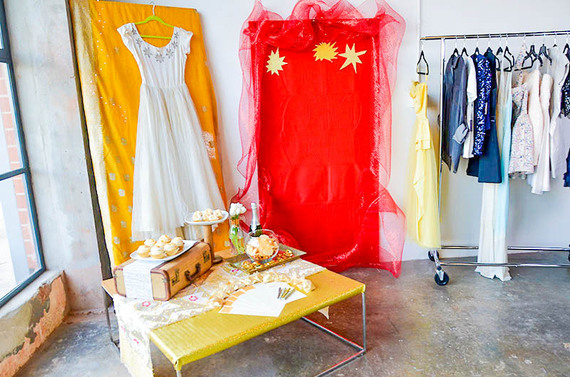 Red Carpet Selfie Wall and an Oscar Gold Entertainment Table.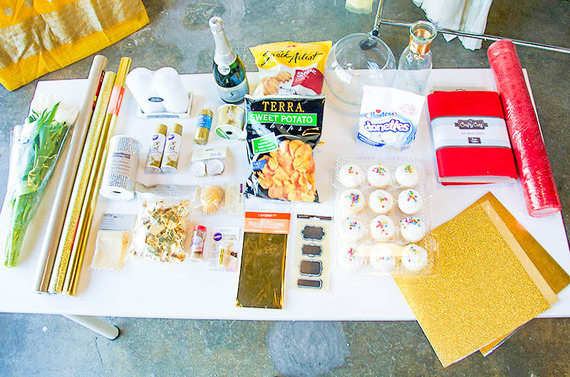 DIY party supplies...
Prep It:
Selfie Wall:
Red felt or cloth
Roll of red mesh -- I found it in the wedding section but tulle would work too
Gold glitter paper
Scissors
Thumb tacks
Masking Tape
Table Decor:
Gold wrapping paper (could be the same from the selfie wall)
Various plates, old suitcases, books, cake stands and bowls etc. for your food
Bling ribbon - the same one I used in DIY Bling Organizers
Printed ballots and pretty pens
Candy wrapped in gold foil (Can be found in wedding section of craft store)
Little gold mesh baggies (Can be found in wedding section of craft store)
Vase, fresh flowers, champagne, etc.
Finger Foods:
Mini Doughnuts
Mini Cupcakes
Potato chips
Wilton's Gold Color Mist (Edible food color spray -- I got it in the cake decor section at Michael's)
Gold Sprinkles
Gold cupcake liners
Fishbowl (optional, for serving chips)
Butcher or waxed paper to protect surface from gold spray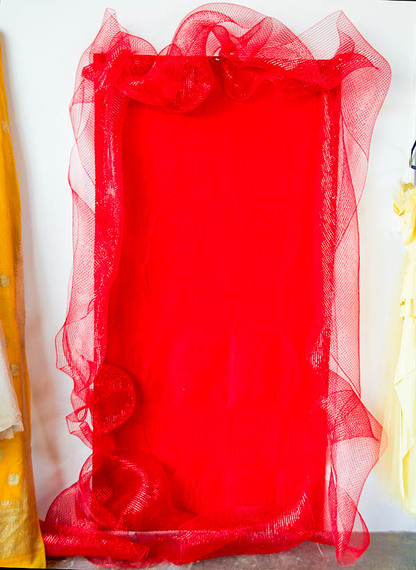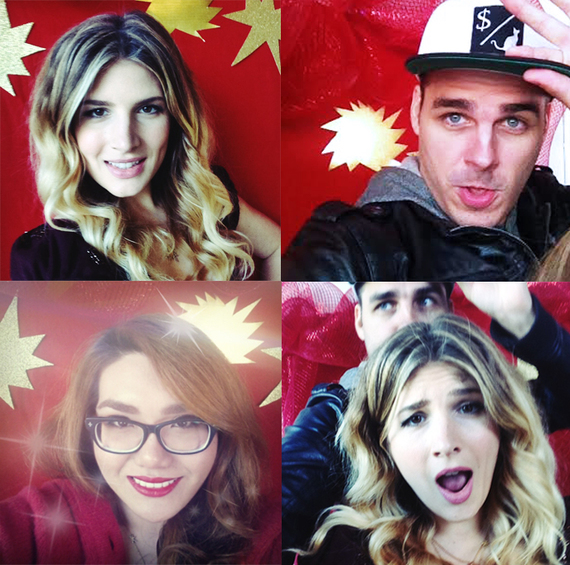 Red Carpet Selfie Wall DO IT!:
Tack up the red felt as the backdrop for the selfie wall.
Style the mesh or tulle around the felt by tacking it in place to create some 3 dimensionality.
Cut out various sized camera bursts from the glitter paper and double sided tape them to the felt.
Take pictures of you and your friends paparazzi style!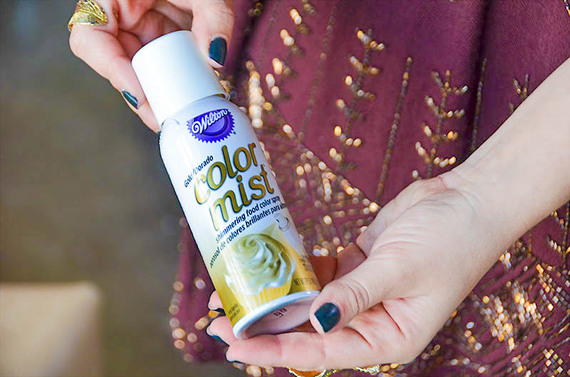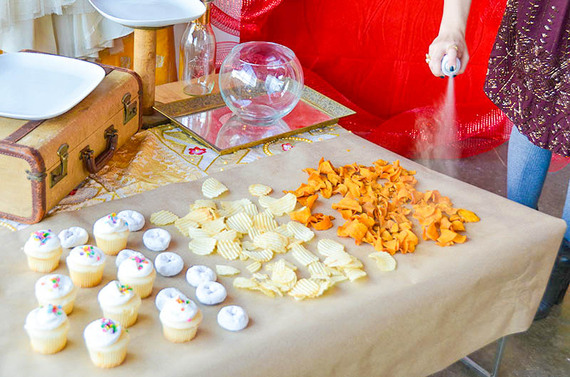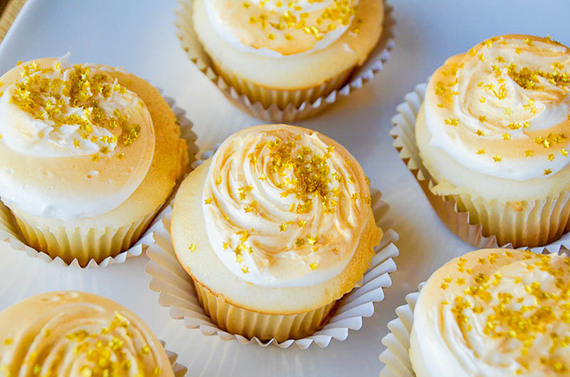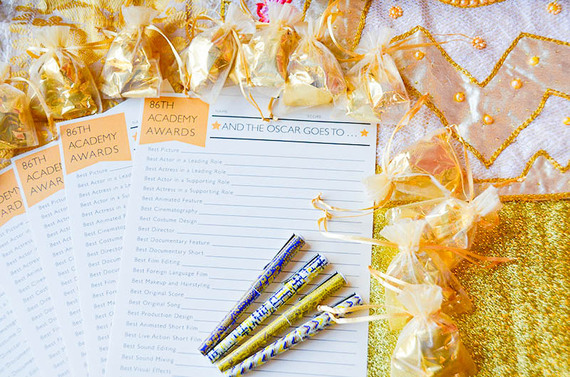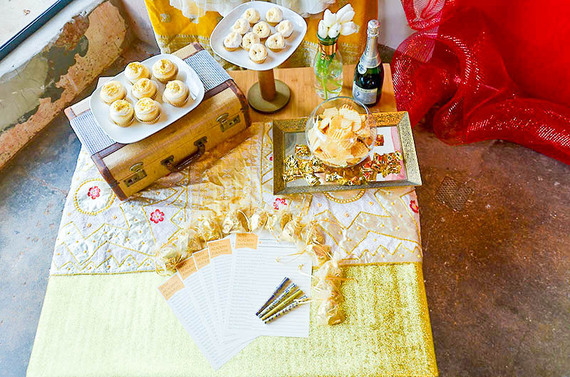 All Gold Entertaining Table DO IT!:
Place drop paper down on a flat surface and lay the finger foods you've selected out, in a single layer.
Spray the food with the gold food spray, in a nice even manner.
Top your cup cakes with some yummy gold sprinkles to make them shimmer like the stars! I got these cupcakes at the grocery store and took off the existing colored sprinkles before spraying them and sprinkling the edible gold stars.
Lay your finished snacks out on various trays, bowls, etc.
And the Oscar goes to... YOU! For throwing a great party!