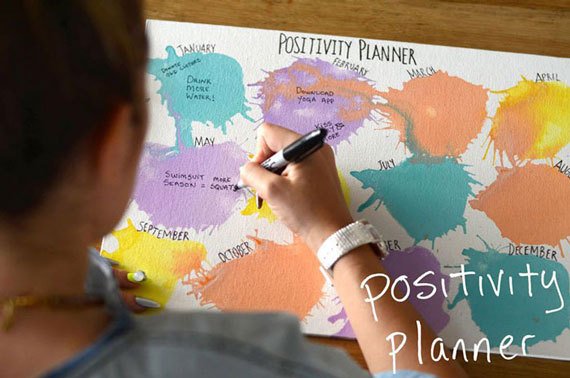 How are those New Year's resolutions going? Not so good? Maybe because there's too much pressure! With this DIY Positivity Planner your year can be all about good vibes.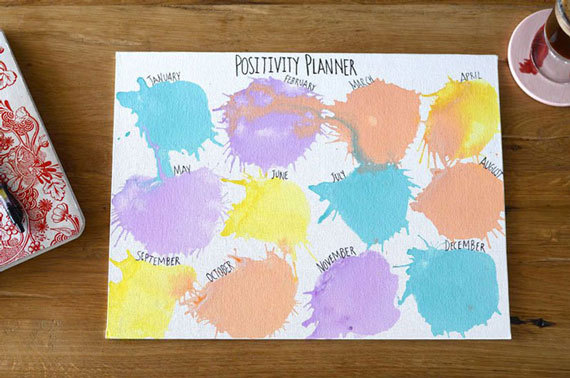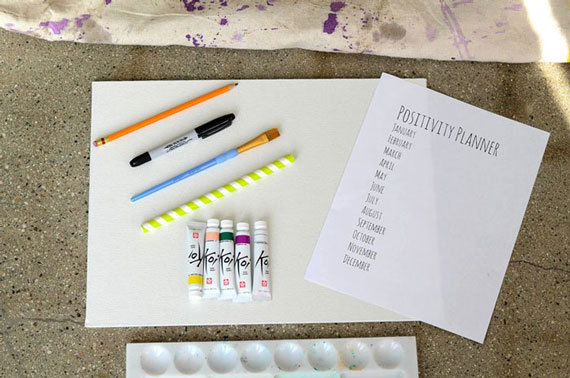 Prep It:
canvas board
watercolors
paintbrush
artist palette
drop cloth
straw
marker
pencil w/ eraser
pretty font page for font inspiration -- I used the font 'Amatic SC' by New Typography on Fontspace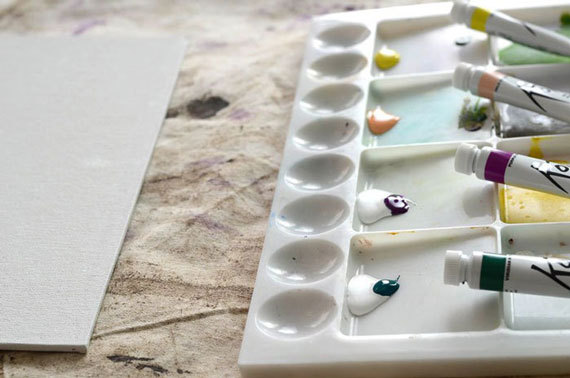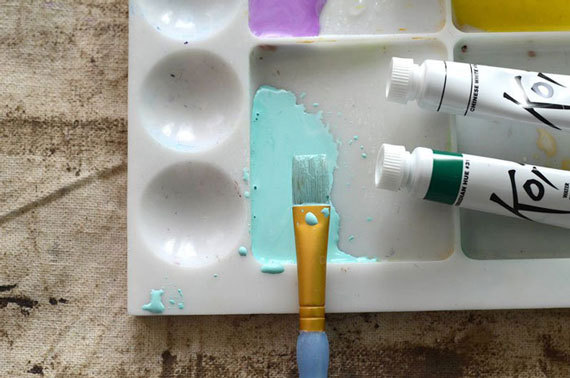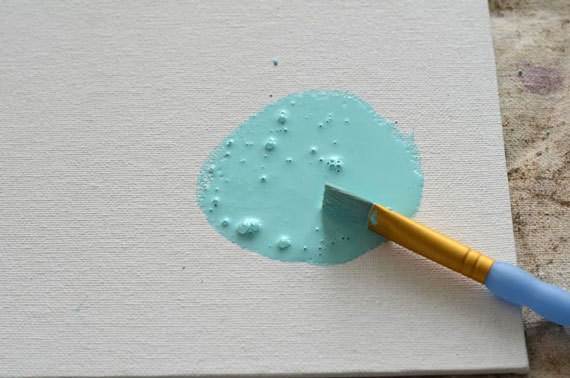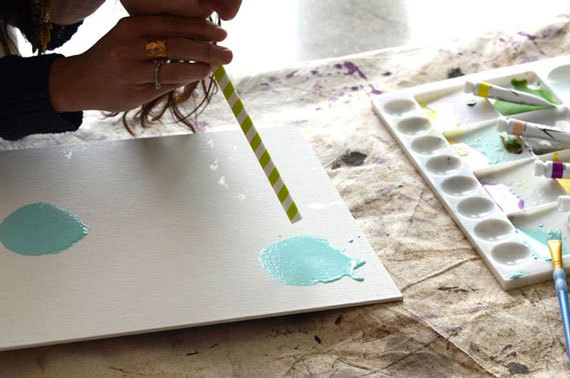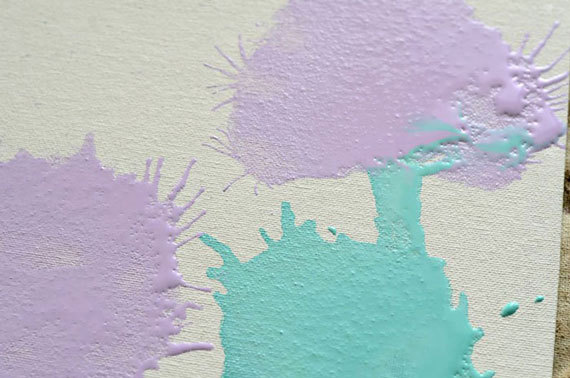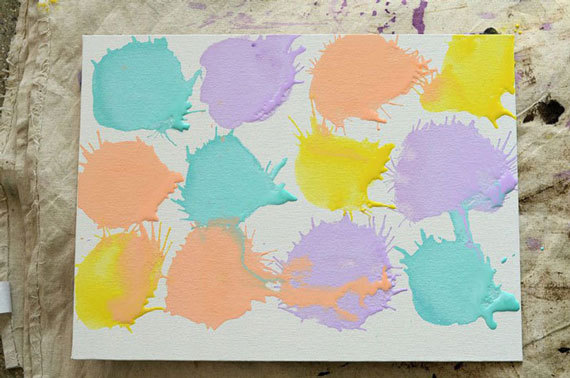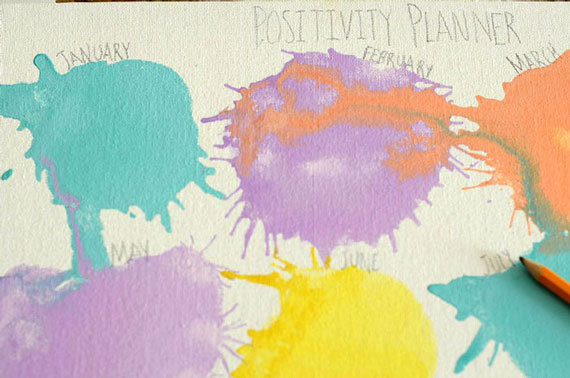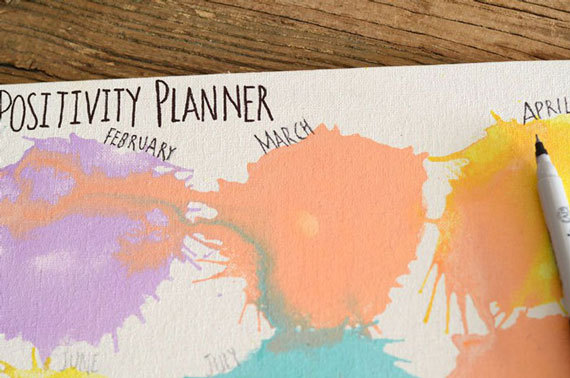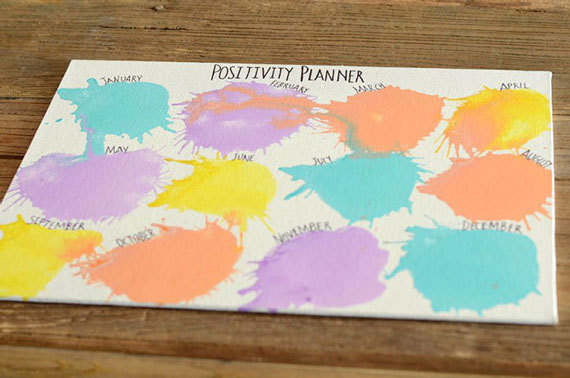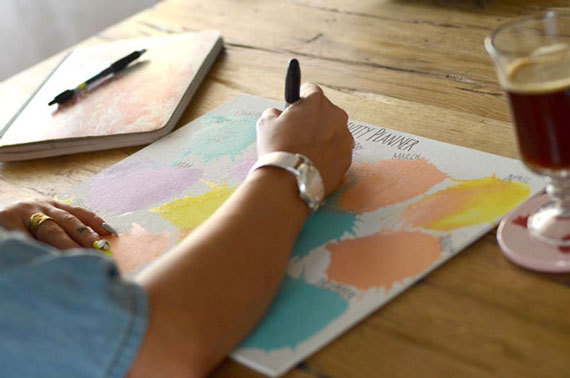 Do It!:
Start by picking a color palette for your paints -- I chose 4 colors to use and switched the order in each row
Mix your watercolor paints with water.  I added white to two of my colors.  The lighter the color the better so you can read your writing over the paint splotch.
Use your paint brush to apply a thick amount of watercolor to your board and blow through the straw to spread the paint and get the artsy drips -- I thought the mixing of colors looked awesome!  I mean who doesn't want a bit of March in their February?
Once you've made all twelve splotches, let dry completely.
Write out your text in pencil first that way you can erase if you mess up!  I used the font 'Amatic SC' by New Typography on Fontspace for inspiration, but feel free to use your own pretty hand writing!
Go over your pencil in marker.
Start jotting down your goals and ambitions and get your butt into gear this year! Tip: Use pencil if you plan to re-use your calendar next year or just plan on making a new one and filing the old one away for reference.