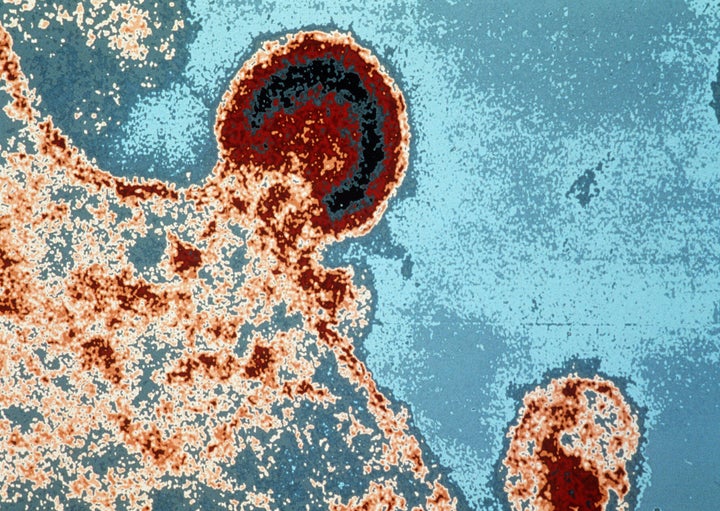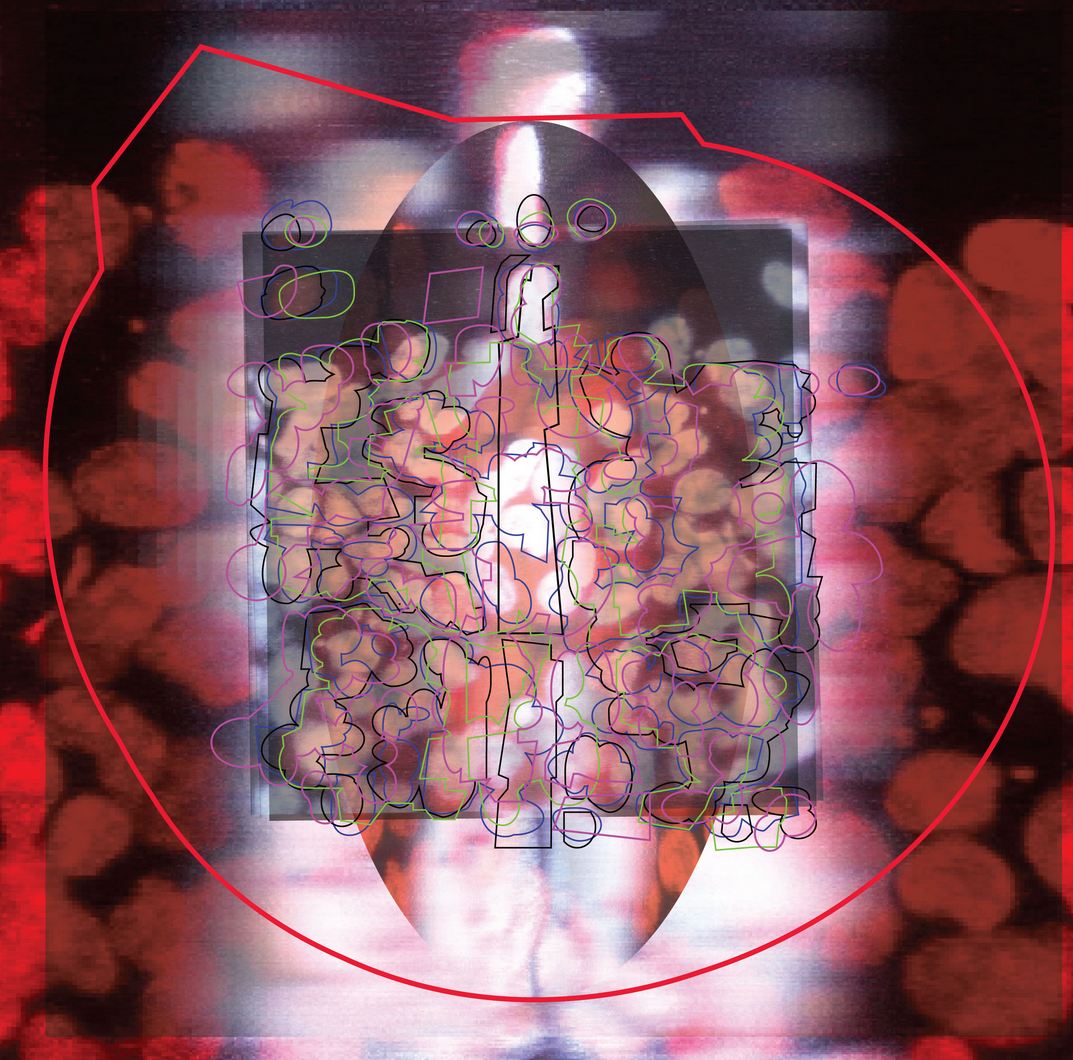 Jo Berry is back! This time she's showing Hijacking Natural Systems at the University of Nottingham's Djanogly Gallery, opening February 26th.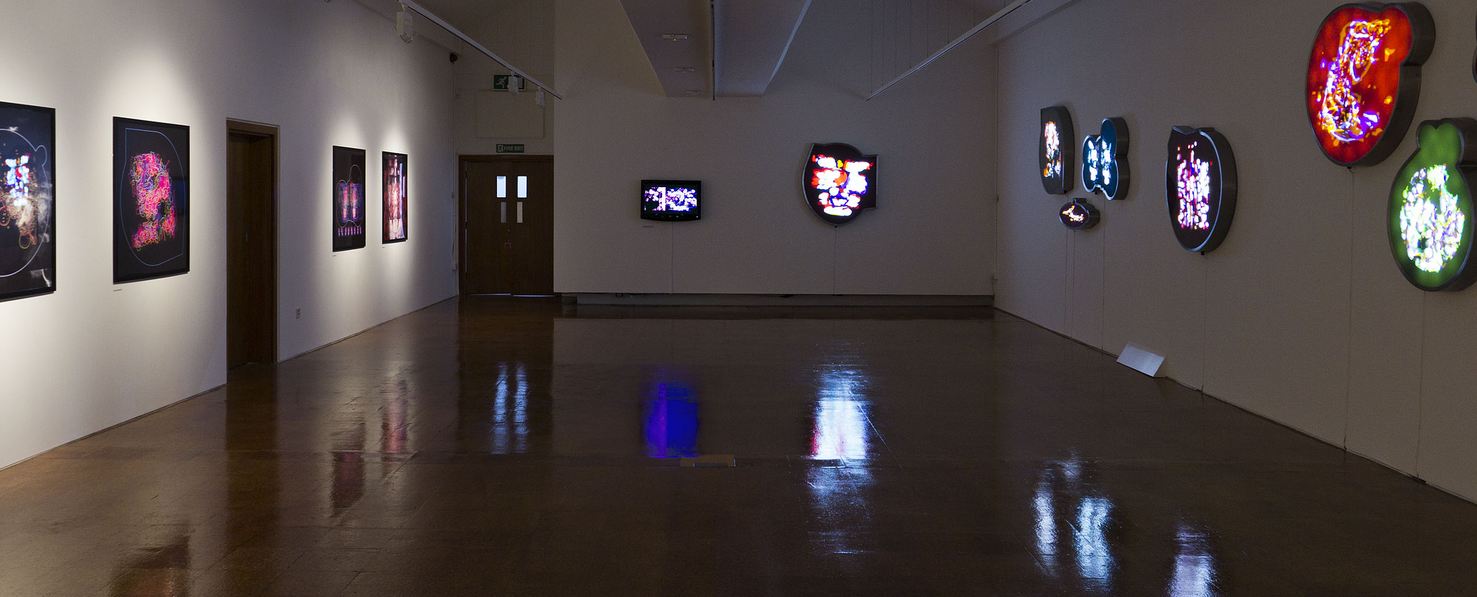 Jo Berry's Hijacking Natural Systems, Gallery View. Photograph: Andrew Robinson
In a seamless blend of art and science, Jo Berry's cutting-edge project, Hijacking Natural Systems, explores beauty on a cellular level. Her innovative works are more than just pretty pictures: By highlighting cellular pharmacology, Berry and others hope to facilitate awareness and encourage the advancement of treatments for diabetes and obesity. "The project is celebrating the human body, the use of new technology, the collaboration between science and art," she stated. "[It] also gives the public the opportunity to see art in a non-traditional setting."
Certainly the artist did not embark on this foray into science unprepared: She spent six months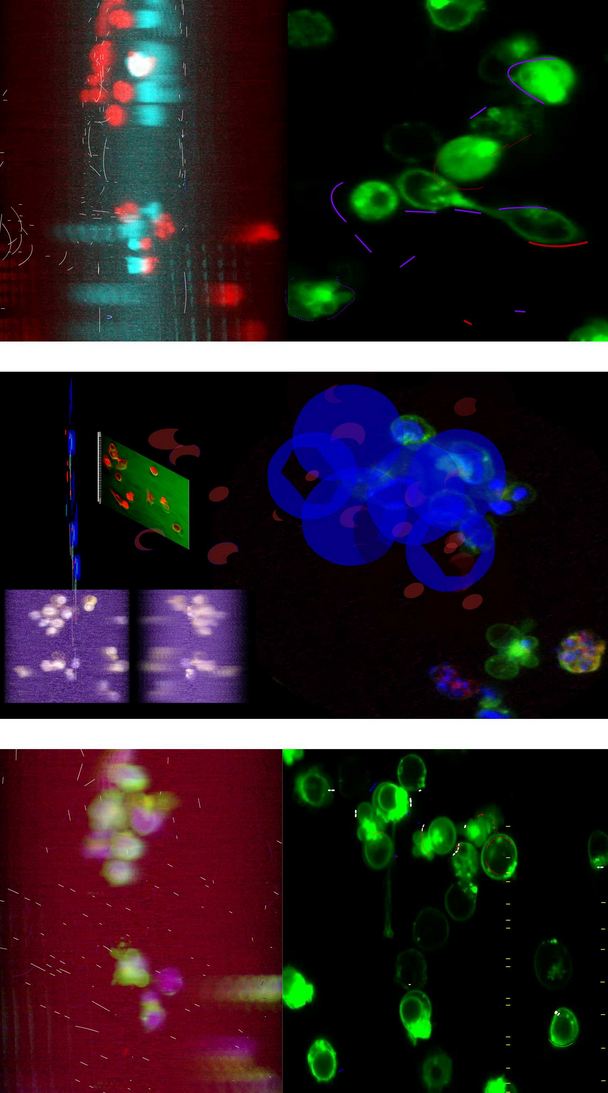 researching the project, participating in practical research activities, and using fluorescence microscopy to study the pharmacology of drugs and receptors in living cells. To produce this truly unique "body of work," Berry worked closely with biomedical engineers, studying not only the physiology of live cell interactions, but also how to capture and manipulate these relationships using the latest technology. She then transferred this newfound knowledge into her art, creating short films, vinyl artworks and multi-layered sculptural light-boxes which illustrate these biological processes. (Right: Photograph Andrew Robinson)
MutualArt interviewed the artist last year, when Berry discussed how Hijacking Natural Systems developed and the extensive research and planning required in order to bring this ambitious project to fruition. Here's an excerpt from the original interview, along with some incredible new images of her fascinating work. (Read the full interview here).
MutualArt: What is your current project Hijacking Natural Systems about? Where did the idea come from?
Jo Berry: Because the work the scientists do does indeed "hijack natural systems" we thought that this was a great title to entice and intrigue the general public... The concept developed over a couple of years after a lot of discussion with Chief Imaging Officer Tim Self and Dr. Nicholas Holliday of Nottingham Medical School. I visited [their department] on a number of occasions and sat in on a number of live cell imagery experiments... There were many threads of association and areas of interest and intrigue for me in this scientific environment, especially the microscopes. I was also interested in the fact that the scientists used new technology, and that it is a very logical but creative discipline. Visually, the imagery produced in the labs really fascinated me and I could see a strong association with some of the work I was developing at the time, and I felt that new visual stimulus would strongly enhance my work.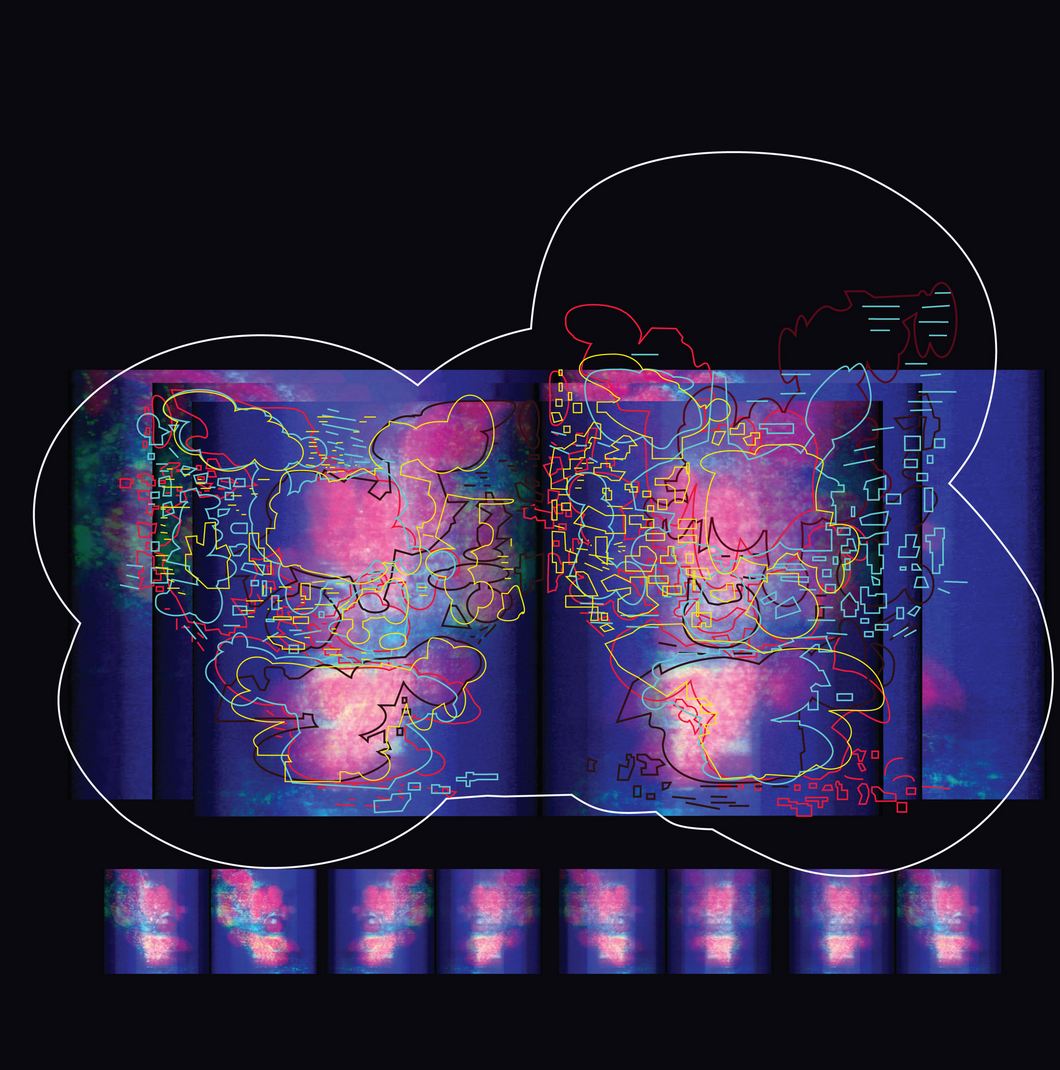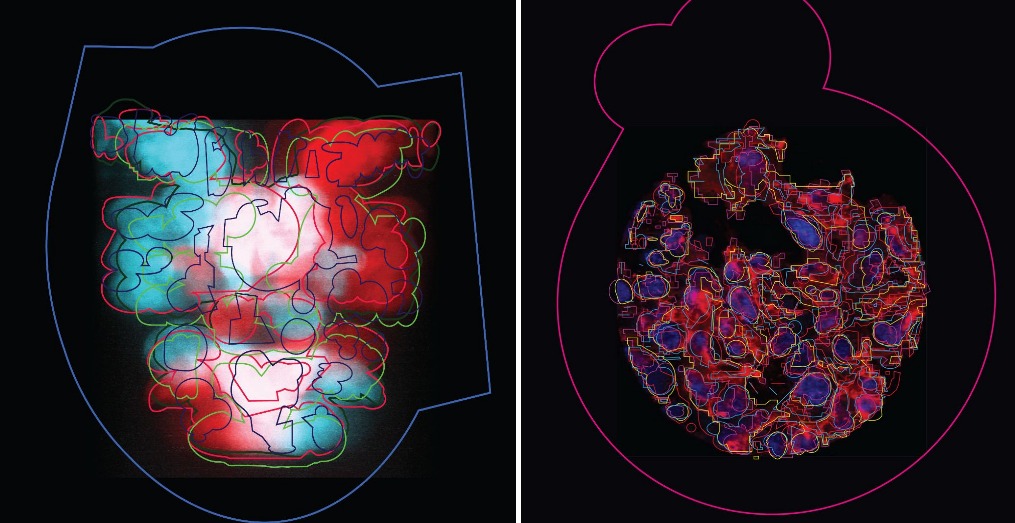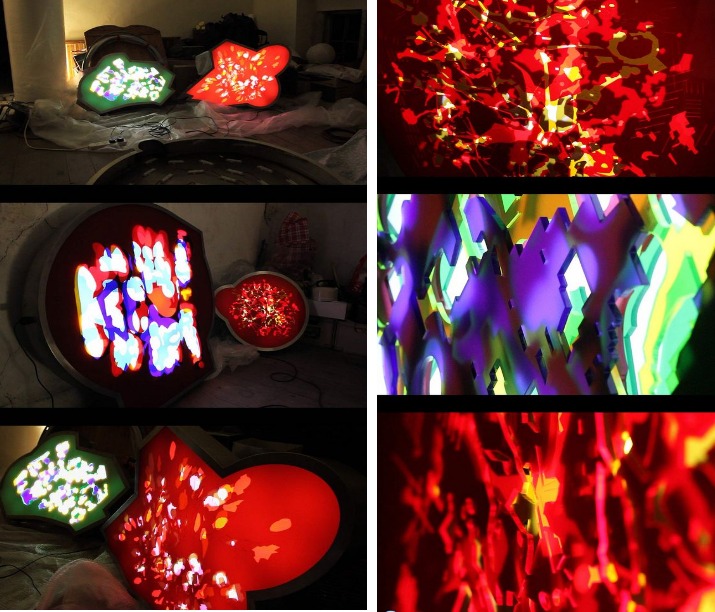 MA: There is a scientific objective to the project as well as an artistic one. What was your role in the research performed in the lab?
JB: Tim and Nick wanted [the project] to have a scientific purpose, and for it to be a rigorous scientific project they also recognized a need to get their ideas across to a wider audience and engage the general public... As an artist I wanted visual stimulus, but because they wanted me to experience what it was like to work as a scientist on a specific project, it gave me a much more in-depth view of how a scientist works today in a laboratory. I spent one day a week for six months working in the Cell Signalling Research Group at the school, where I was introduced to the scientific process behind hypothesis-driven research into pharmacology, and I gained hands-on experience of fluorescent-imaging experiments and production of cell images for analysis. In layman's terms, the research undertaken looked at "hunger hormones" and their receptors, which determine how hungry we feel. I found [the project] fascinating and daunting at the same time, as some things were really out of my comfort zone; however, I really enjoyed all aspects of it and especially loved working on the microscopes and using the Zeiss software, which I could manipulate and use in an experimental manner to alter the actual data -- visual imagery I had produced through participating in a series of scientific experiments.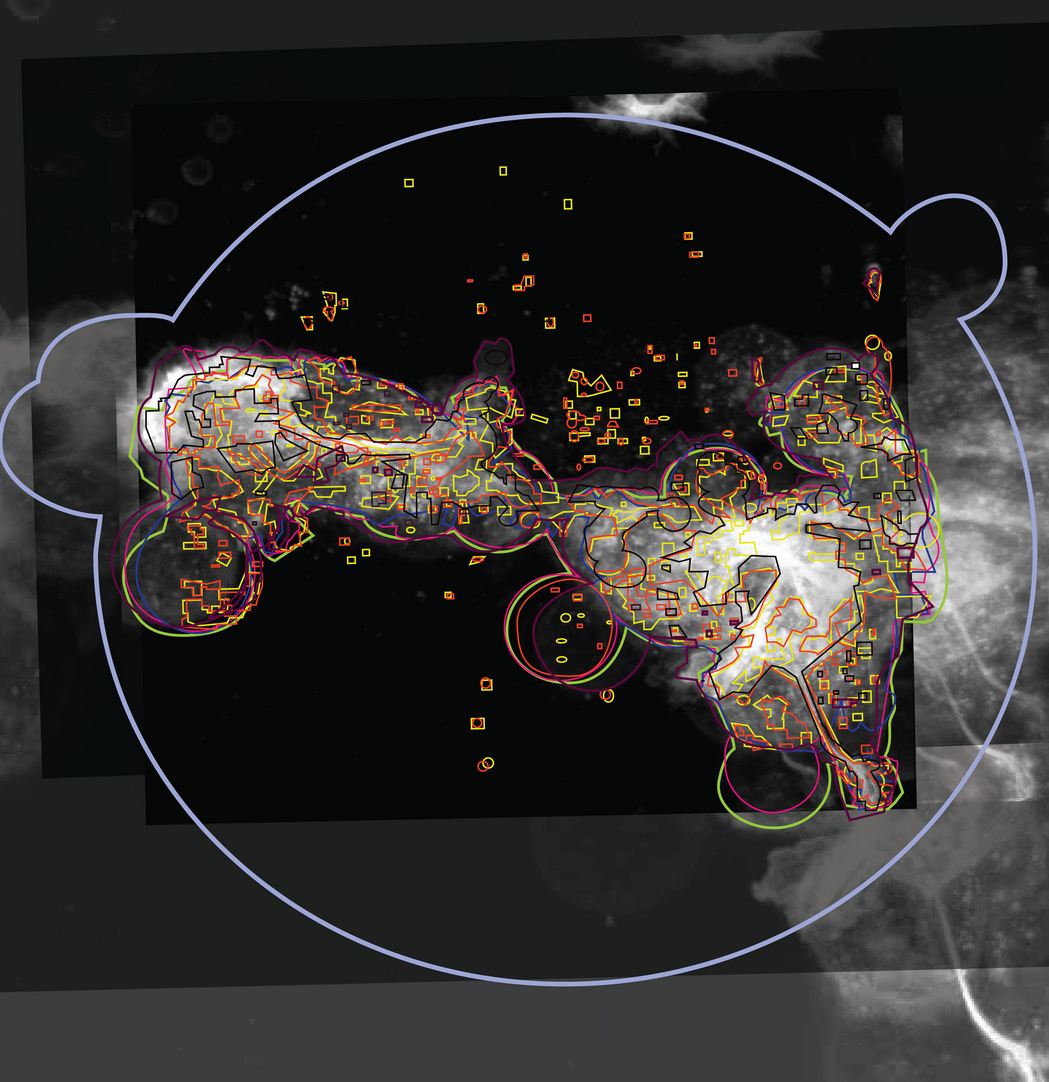 MA: When did you become interested in digital drawing? What was your experience of being exposed to such advanced imaging systems?
JB: I became interested -- well, obsessed -- with digital drawing in 2002 when I started working at Loughborough University as an advanced research fellow. It significantly cultivated my interest in drawing digitally to create 'light drawings' through the application of industrial laser technology and commercial computer software, and opened up a whole range of different ways of producing artwork. I have always been interested in drawing, but drawing digitally allows a purity of line and shape to be created. It's been a fantastic experience and opened up other computer programs, different software and imaging techniques that I can utilize to produce new, adaptive imagery, with both moving and still images.
"Hijacking Natural Systems" will be showcasing for six weeks at the Djanogly Gallery at Nottingham University from 25 February - 9 April 2012.
Written by MutualArt Writer L. Meir; all images courtesy of the artist.