Continuance.
This week I explore the idea of moving through whatever comes at us in life. Post the elections and heading into a new year, I like to focus on what helps us stay realistically poised for success. Perspective and attitude about how we move through the good and the painful moments in our lives define who we are.
What strategy do you use to embrace the other side of joy?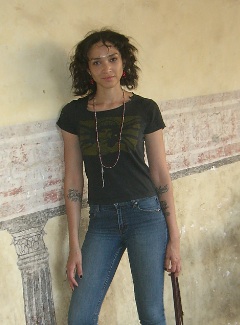 Visiting a beautiful church where my family lives in Cuernavaca, Mexico.
You know those happy moments that you wish would just last forever? Those moments when everything seems perfectly aligned and couldn't get any better? Or when you feel so in love that you wish you could be there always? Everyone has them. They happen, and then they pass.
You know those terrible moments that you wish would never have happened? You know those moments when it seems like the world is against you and it couldn't get any worse?
You know that moment when you feel like you hate them so much and you wish you could just disappear? Everyone has them. They happen, and then they pass.
We can't hold onto things that have happened, good or bad. Life happens and it continues to happen every second of every moment of every day, changing and evolving. We must evolve with it.
One of the most valuable things I have learned in life is that when it happens (LIFE) we must cherish it, learn from it and choose to react to it the best way we can, thus evolving with it. If we get stuck in any significant moment of life, whether amazingly good or bad, we often fail to recognize that it will pass and we will experience the other end of the spectrum at some point. Through all of it, we continue to live.
Share with me your stories of recognizing what's important to you! Share it here in the Fan Corner of my writers blog or here at Huffpost!
All my best always--
Naima
PS: You can get my book Model Behavior on ITunes today. Print edition is coming in January!
For more by Naima Mora, click here.
For more on wisdom, click here.