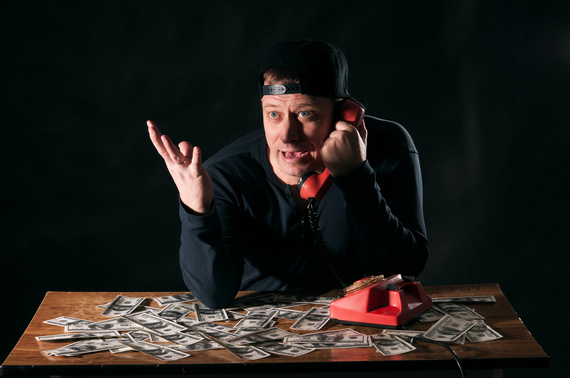 The need for security is the one thing that all human beings have in common. That security may come in different forms for each of us, but it all boils down to the same thing. Many are drawn to the financial sector for financial security, they are in search of a freedom that will translate into a life of security that can hopefully be passed down from generation to generation.
Starting a career as a trader is risky, but the rewards can be great if done right, which is why many are drawn to trading with the hopes that they will be the next Michael Steinhardt. Most day traders, however, trade incorrectly, resulting in losses in an industry that can leave you with a high one minute and with nothing the next. Focusing on your long term returns rather than the short-term gains can help you to gain consistency in profits.
Training
Training should never be undervalued, before attempting to establish a business or a career in any field, respect for your craft warrants that you make the time to understand your craft. Whether it is through learning the ropes from a mentor, or taking a few courses to gain the understanding it takes to succeed.
Organizations like The Academy of Financial Trading teach people how to trade correctly. They educate those who are passionate and have a genuine interest in excelling.
Be Patient
It seems as if anyone can wake up today and decide to be a trader, it's as easy as opening a trading account which takes a few minutes. Very few actually succeed, however, because it requires skills that take time to develop. Taking shortcuts will only work against you.
Take the time to build a great account, and remember that the goal is to trade profitably.
Get a Plan! A Trading Plan
Planning, planning, planning!
One word, however, one that can set you up for failure or success. Having a plan is so important in every aspect of life, in business it something that I repeat often to clients.
Building a business without a plan is like walking to a specific destination with a blindfold on. Take the time to know where you are going, in order to create a path that will guide you to your destination with the least amount of detours or roadblocks.
In trading, the trading plan will become your guide, one that will help you to focus. It will serve as a reminder of your setups, and will keep you organized and at the top of your game.
Do you still have a 9 to 5? These 9 tips from Rolf (Tradeciety) will help to simplify the shift from employee to trader!
Don't focus on the money you have to make in order to cover your living expenses.
Your time zone, your trading style, the markets you trade and the way you manage your trades are factors that determine how you can combine your everyday life and trading.
Implement a daily routine that allows you to combine your job, family and friends, your hobbies and trading.
Changing the trading system will throw you back to 0.
Get a trading plan and plan your trades in advance. This is the #1 time saver for traders.
Journaling is the easiest way to find weak spots and improve your trading performance.
Be mindful about the way you spend your money: If you spend less, you have to earn less.
Are you serious about trading for a living? Do you treat trading as a business?
Build your trading account slowly.