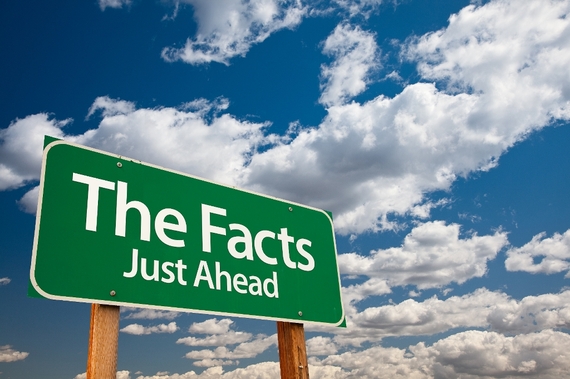 The debate among the medical community about mammography screening for breast cancer has intensified in the past several years, questioning its 'life-saving' benefits. Each camp claims that the other side's conclusions, based on flawed science, are misguided. One side fervently defends the lineage of scientific trials which concludes that mammography save lives; while the other side also referencing the literature, reports that mammography does more harm than good, questioning the long-standing mantra of Early Detection. The overdiagnosis camp believes that mammography misses the cancers that matter, ending up as interval cancers and that treatment advances have more influence on increased mortality than screening.
In addition to the dispute whether the benefits of mammography outweighs the risks, there is another breast health screening issue that had received less attention for as many years as it has been researched. For more than two decades, the scientific literature concludes that having dense breast tissue is the strongest predictor of the failure of mammogram to detect cancer. Women with dense breast tissue are 17 times more likely than women with fatty breasts to have a invasive cancer detected twelve months or less after a normal mammogram, referred to as having an interval cancer.
Having information about one's breast tissue composition and a choice for more sensitive mammography such as 3D or multimodal screening, may make a difference between having cancer diagnosed at an early stage and one discovered, once palpable, at an advanced stage. A 2004 review of the randomized trials of breast cancer screening reported that the magnitude of the reduction in the risk of advanced disease was associated with mortality reduction.
Illuminating the impact of dense breast tissue on the reliability of the mammogram from the scientific journals to the examining room, demanded a grass roots movement of patients turned advocates, harmed by their dense breast tissue. This patient-driven advocacy has culminated in 22 state density reporting laws and an introduced national standard of density reporting through a federal bill in both the House and Senate. Having an informed choice in breast cancer screening gives the patient the understanding of the benefits, limitations and risks of mammography and adjunct screening tests. It also promotes health care providers to be accountable to the consumer and gives the patient all the information to make an informed decision, free from coercion.
The issue of a woman's right to choose has been played out in the Courts. In 1965, a landmark Supreme Court decision, Griswold v Connecticut, ruled that laws prohibiting contraceptive choice were unconstitutional. Many states in the 1960's prohibited the sale of contraceptives - even to married couples. Eight years later, in Roe v. Wade, the Supreme Court ruled that banning the practice of abortion was unconstitutional. The battle lines waged between the pro-choice supporters and pro- life supporters and have continued for more than fifty years.
Battle lines are also represented in the density reporting efforts, with strong opposition from physician trade organizations since the first law was passed in Connecticut in 2009. Allegations such as lack of scientific data, no standardization of density reporting, anxiety to the patient and no mortality benefits among others are addressed in my published article in the Journal of the American College of Radiology. To withhold a woman's breast tissue composition from her is denying her right to make an informed choice about her breast health.
Decisions about such a personal issue as breast cancer screening must be informed by best evidence and include the patient's risks, her breast tissue composition, and her personal choice and preferences, even if her choices collide with her health care provider's preferences. The pro-life purpose of breast cancer screening is to find cancer at its earliest stage for better treatment options and survival outcomes. Density reporting efforts promote a pro-choice and pro-life benefit by giving women the greatest opportunity for tailored imaging to reduce their risk of advanced disease and death from breast cancer.