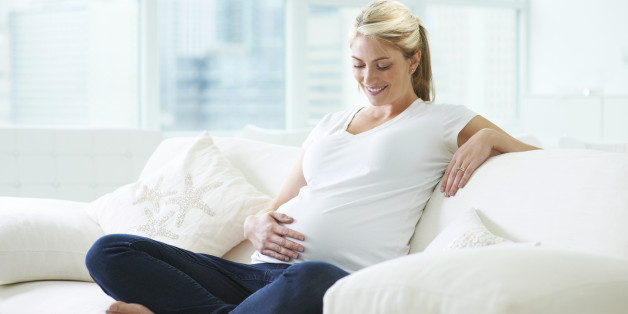 Having a baby is often one of the most pivotal developments in a woman's life. While the news may give you reason to celebrate, finding out that you are pregnant also means it's time to start thinking about the cost of maternity care -- and avoiding these mistakes that could land you with massive bills.
1. Misunderstanding your insurance
It all starts with your health insurance. Finding out which provider networks your plan uses will enable you to start compiling a list of doctors, hospitals and pediatricians. And knowing exactly what your benefits, deductibles and copays are will help you to better understand what your insurance will cover and what you will be responsible for paying for. Getting this out of the way early in your pregnancy will free you to focus on the health of your baby as your due date approaches.
Some health insurance terms can be tough to understand, but it's important to have a firm grasp of what they actually mean. A deductible is the amount you are responsible for paying for health care services before your health insurance begins to pay. For example, if your deductible is $1,000, you will pay 100 percent of your health care charges until the amount you owe exceeds $1,000 (except for preventive care, which is free even before meeting your deductible). A copay, on the other hand, is a fixed dollar amount you pay upon receiving a specific health care service. Copay fees for visits to the doctor are often minimal, whereas emergency room copays are generally more expensive. While your doctor ensures the well-being of you and your baby, you should take responsibility for knowing the ins and outs of your insurance plan so as to avoid paying for procedures and tests not covered by your insurer.
2. Not knowing what's covered
Maternity and newborn care is one of the 10 essential health benefits that must be covered under the Affordable Care Act. However, the Department of Health and Human Services did not specify what is covered for many categories, meaning the specifics may vary between states and across insurance plans. Knowing your home state's policies -- and what is and isn't covered -- is therefore that much more important as you budget for your expenses.
3. Failing to ask if tests are necessary
You should look into coverage and costs for visits to your primary care doctor or OB/GYN, ultrasounds, lab work, vitamins, prescription medications, hospital stays, labor and delivery, midwife or nursing services and newborn care. Once you know the costs, be prepared to question whether you really need an expensive test or procedure, as doctors may make choices without first checking whether or not you can afford it. You have every right to ask your doctor if these tests are absolutely necessary. If you think a test may be superfluous, seeking a second opinion is often a good idea.
4. Not researching your birthing options
Before your due date draws near, you should start researching your childbirth options. Though hospital births make up the overwhelming majority of births in the United States, home births and birthing centers are gaining in popularity. Home births are sometimes offered in packaged deals and can cost 60 percent less than hospital births, which contain fragmented costs that tend to pile up as more procedures and tests are added. Hospital birth costs can vary greatly depending on how much your insurance covers, as well as price variations between hospitals. Check to see if any hospitals covered by your insurance plan offers these cost-effective packaged deals -- and ask your potential OB/GYN the right questions to determine if he or she is a good fit for your needs. It's also worth keeping in mind that if you're having a high-risk pregnancy, it is recommended that you give birth in a hospital.
5. Giving up if you're uninsured
Lastly, don't fret if you don't have health insurance. While insurance will often help to lower your costs, you can still negotiate with hospitals to lower your bills. If you are considering a home birth, which may or may not be fully covered, going without health insurance may not cost you much more, and a midwife may be willing to settle on a price you can afford.
PHOTO GALLERY
How To Know If You're Covered