Love them or hate them, it doesn't seem like the "selfie" is going anywhere anytime soon. So for the foreseeable future, we must prepare ourselves (and our faces!) for the impromptu iPhone shoot -- as frequent today as divorces in the Kardashian family.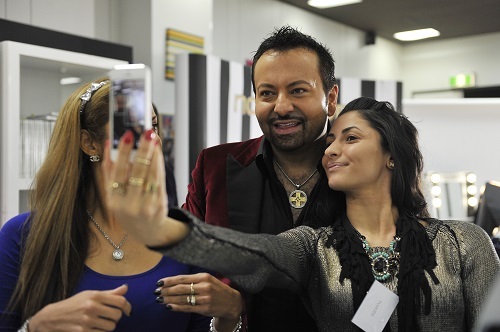 When I started my Paparazzi Ready course many years ago at my Makeup Academy in Australia, I never could have predicted that by 2014 any of us could be "papped" anytime, anywhere. Our friends, family, co-workers and even relative strangers are now armed with the technology to shoot and share a photo with the masses in a matter of seconds. Flattering lighting and the right filter can work wonders to create a fab photo, but as a makeup artist I'm obviously a proponent of allowing your makeup to do the heavy lifting. You don't need a full on glam squad to ensure you're constantly camera-ready. Give good face with just a few basic, insta-tips!
And besides... You never know when that perfect photo op will arise...
Skin is always in...
While this is one of my top beauty don'ts in any situation, foundation that isn't matched perfectly to your skin tone is especially obvious in photos. Whether a foundation is too light or too dark, it is going to be very apparent against your neck, chest, and shoulders in photos (especially with some filters). Make the extra effort to find a formula that blends seamlessly into your skin and be sure to adapt it as your skin tone changes with the seasons. Always apply foundation to the feature focus area of the face (around the eyes, nose and mouth) and blend it out to nothing to avoid a caked-on appearance. Trust me: less is more!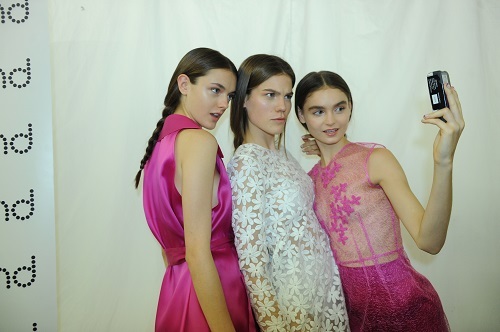 The Shining
The number one complaint I hear women make when they look at photos is that, thanks to flash photography, their skin looks far more shiny than in reality. While I created my Camera Finish Powder Foundation more than 15 years ago, I upgraded the formula and finish just as Twitter and Instagram were exploding onto the social media scene because the camera really picks up on any shine and my formula eliminates it in an instant. The upside of a camera phone is that you can check out a photo right away to see if you need to adjust the shine levels by adding powder, and where to add it. If you prefer a dewy look, apply a highlight only to certain areas of the face (under the browbones and on the top of the cheekbones are my go-to spots) so that the whole face doesn't appear shiny.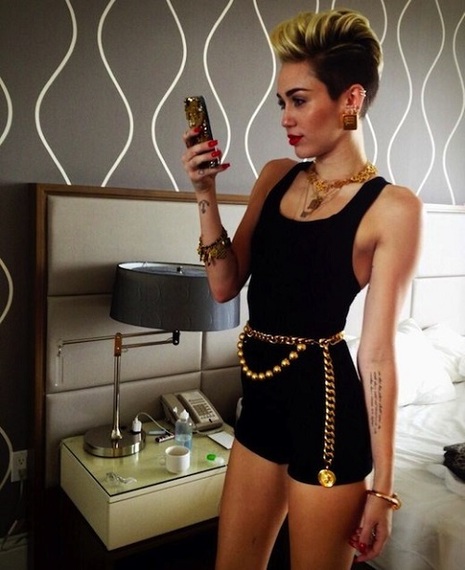 Fade Out
Filter and lighting dependent, it's not uncommon for some facial features to appear washed out and soft. This effect can actually be intensified with certain filters (Sierra, I'm talking to you!), so I always recommend starting with a well-defined, full brow. It really just makes you look more polished and put together. Think Cara Delevingne -- need I say more?! Brush upwards with a brow comb or spooly brush and fill in gaps with a wax pencil. Same with lashes -- it's double or... double! Two-plus coats of mascara, and when possible, a faux lash. Instant definition! If you decide to contour, just remember to blend, blend and blend again to avoid any harsh lines or muddy-looking stripes.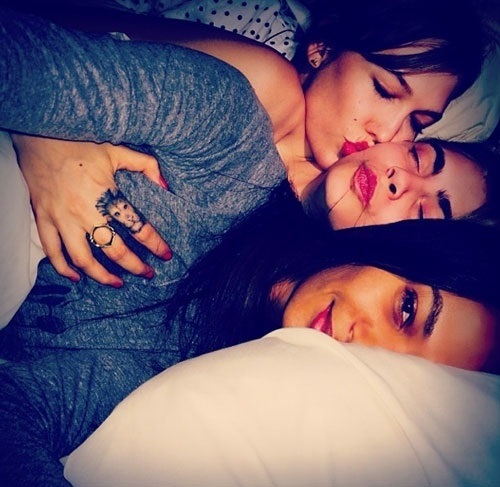 To pout... Or not to pout.
A camera phone seems to produce an almost irresistible urge to resort to the dreaded duckface as a go-to pose. Amp up your pout (without the Blue Steel references) by making lips stand out by using a great bold lip color or a sleek lick of gloss. I'll always love a pop of bright orange or fuchsia, but ultimately, wear whatever makes you feel fabulous -- confidence can often shine brighter than any skillfully applied luminizer.