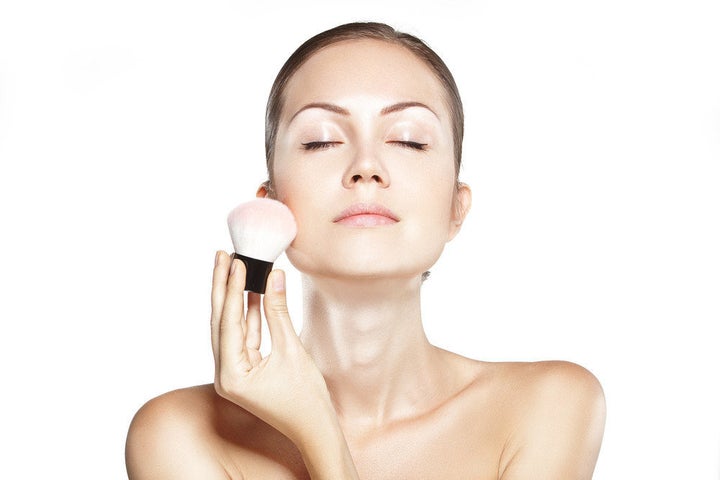 I've just returned from a quick trip to Sydney where I clocked up many backstage hours at Mercedes Benz Fashion Week Australia. My team and I worked with 15 designers -- including Toni Maticevski, Christopher Esber, Ellery, and Ginger and Smart -- on the makeup direction for their spring/summer 2012 collections. Having been involved with Australian Fashion Week since the beginning I was so happy to see so many stellar international fashion followers in attendance, from the respected style scribe Tim Blanks to a stronger-than-ever blogger brigade including the likes of Tommy Ton, Susie Bubble, Elin Kling and Candace Lake, to name a few. And I was honored to host U.S. Marie Claire's Erin Flaherty backstage and front row at our shows on her first trip to Australia and Fashion Week.
The makeup direction across the week varied from the sepia tones of Toni Maticevski's bespoke presentation to the riot of color at kaftan-Queen Camilla, impeccable nude looks at Ellery, and an attention-getting neon lip at Magdalena Velevska. Inspiration was drawn from the past, the future, and a melting pot of cultural references, yet there is usually some commonality when it comes to trends.
Here, my top three trends for spring summer 2012, as seen in Sydney:
Building on the statement brow trend spotted on many a runway during the European shows, bold brows proved essential to several looks that ranged from minimal to dramatic. At Ellery we kept the brows clean but filled them in with natural shadow shades to give structure to a look that was cool and effortless. A more dramatic brow at Carl Kapp helped to anchor the Salander-esque wigs and emphasize bone structure. While at Toni Maticevski's RTW show, brows and liner became one, forming an architectural, exaggerated cat's eye that was strong but still graceful and feminine. Flash forward to the future with gold worked into the brows at Ginger and Smart -- a metallic touch added instant techno drama.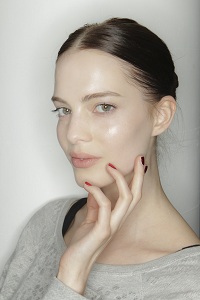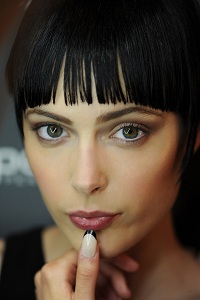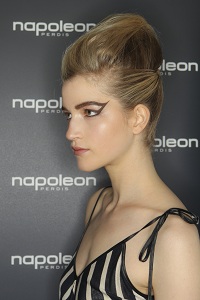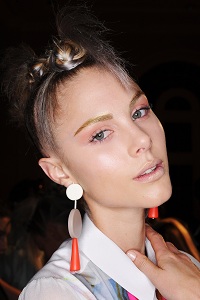 Skinspiration
Seemingly flawless, natural skin continues to rule the catwalk, the red carpet and the streets and it's easy to see why. This look works anytime, anywhere, on anyone; we incorporated it into the barely-there makeup look at Ellery and the edgy, attention-grabbing vibe at Ginger and Smart. You can't go wrong with stunningly smooth skin with just a hint of glow. It's what every woman wants, basically! But remember, 'natural' takes work and there was a lot of complexion perfecting going on backstage. We went through so much primer, serum and concealer that we had to put a call into one of my city stores to deliver reinforcements!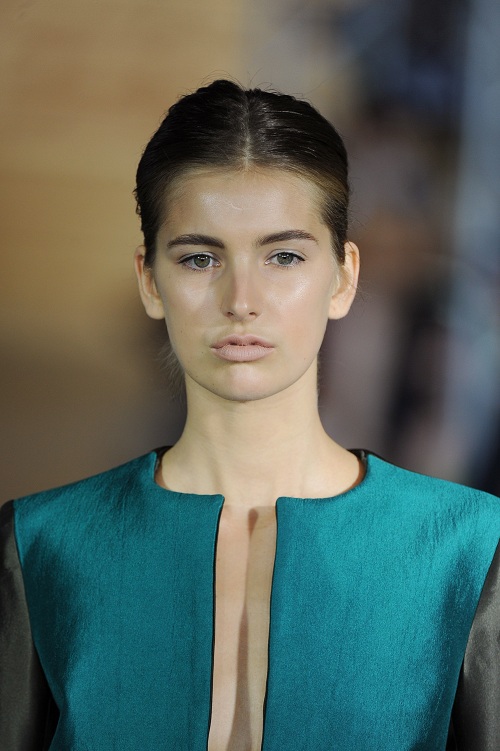 Graphic Liner
There's nothing like having a play with liner to make a strong statement both on the runway and off. We put a sexy twist on the classic cat eye at Fernando Frisoni by smudging a purple line to keep definition soft and smoldering. To emphasize the jet-set gypsy look at Camilla, we took brown liner up a notch by adding metallic accents in the form of colored glitter along the lower lash lines, completed by a diamante in the corner of the eye. The liner/brow look at Toni Maticevski RTW was a standout in the best possible way -- it was a modern Nefertiti fused with old Hollywood glamour. And my favorite look of the week actually....