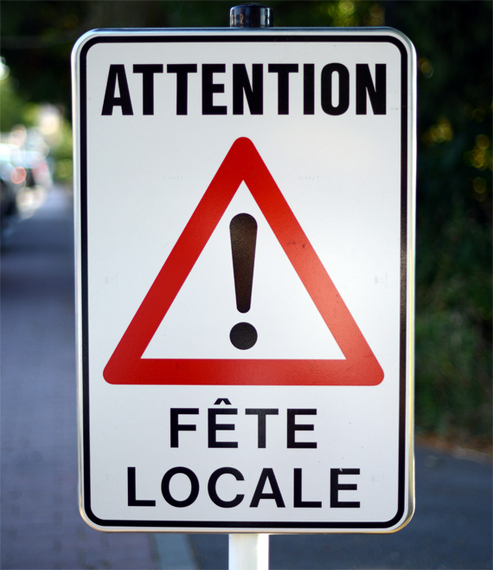 I was driving through the rolling hills of Wales, conjuring up King Arthur and Dylan Thomas when my stomach started to rumble. It was triggered by a makeshift sign that kept popping up, tempting me with just two words "Oyster Festival" and an arrow pointing towards the sea.
Not to brag, but besides tasting some hand-pulled real ale and fresh Menai oysters shucked right in front of me, I also won the chili eating contest. That's a story for another time but this small festival, and the people I met there, became a highlight of my trip.
Great festivals are conducive to great travel. They are mankind at its best - free-spirited and welcoming. They also offer countless opportunities for the unexpected. Here is a festival a month to put on your calendar for 2015. And don't worry, January's festival doesn't start until the end of the month, there is still time to get to all of them.



January: Quebec Winter Carnival
Jan 30 - Feb 15, 2015, Quebec City, Canada
What better way to celebrate the joys of winter than in Canada's most charming city. Bundle up, this is a snowy, brisk program that includes night parades, ice sculptures, dogsled rides and an outdoor amusement park for all ages. For the adults there are plenty of "hot beverages" on hand, including whiskey and champagne tastings, and the official festival cocktail the Caribou (vodka, brandy, sherry and port).

February: Trinidad & Tobago Carnival
Feb 16, 2015, Port of Spain, Trinidad and Tobago
Sure, Rio de Janeiro and New Orleans might be more famous, but for people in the know, Trinidad and Tobago is the place to celebrate Carnival. A frenzy of music, culture and cuisine, Trinbagonians prepare year round for these festivities. Masquerade (Mas) bands play calypso and peacock-bright costumes dance in the streets, culminating the day before Lent. Food is essential to keep up with the locals and Trinidad's renowned cuisine is a unique combination of Indian, African, Asian and European flavors. Don't forget to line up for Ali's Doubles in the morning and for a slice of the good life have Sunday lunch at sophisticated Chaud. Insider tip: if you can't stop the Carnival on Ash Wednesday, head to beautiful Maracas Bay where the party continues.
March: Noche de Brujas
March 6, 2015, Catemaco, Mexico
Mexico has a long history of witchcraft that blends Mayan and Spanish traditions with West African Voodoo. In 1970 these and (I'm guessing) a healthy dose of peyote converged on the quaint lakeside village of Catemaco, near the Gulf of Mexico. Now held every year, it has become a mecca for Shamans. Healers, witches and the spiritually curious make the trip every year to join in a communal mass healing ceremony. Whether you believe or not the spectacle is dazzling. Direct flights depart from Mexico City, making this the perfect excuse to fit in that tequila and tacos weekend you've always wanted. Heal first or sin first? The choice is yours.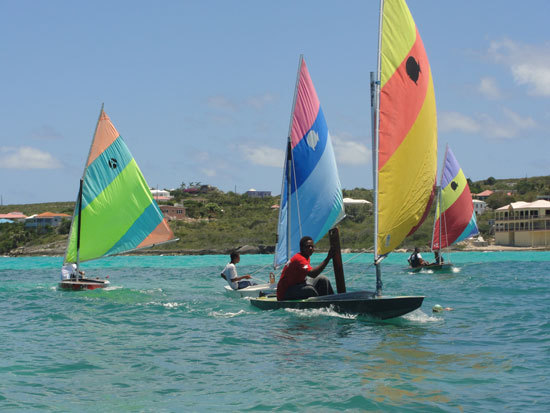 April: Festival del Mar
April 4-5, 2015, Island Harbour, Anguilla
Anguilla has paradisiacal beaches, luxury resorts where the rich and famous play and tiny islands with lobster shacks to tempt visitors. But to really delve into the warm and vibrant culture of Anguilla go to Festival del Mar. Held every Easter in the hidden village of Island Harbour it celebrates Anguilla's famed boat building prowess and love of the water with swimming, sailing and boat races, plus fishing and food from the sea. For a real Anguillan breakfast and stories of Anguilla's famous "fight" with St. Kitts I recommend the Olde Caribe Restaurant at Anguilla Great House Beach Resort. If you have the funds or the miles, stay at Cap Juluca Resort, you'll feel like you have your own private piece of the island.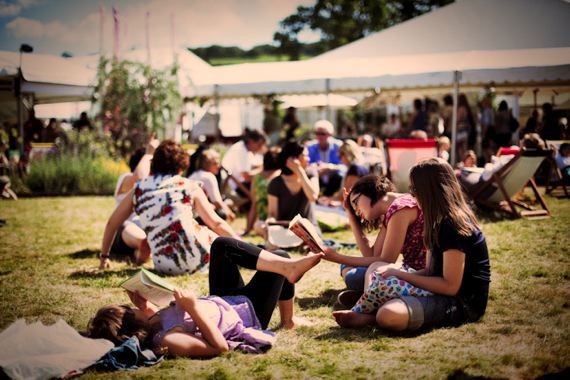 May: Hay Festival of Literature & Arts

May 21-31, 2015, Hay-on-Wye, Wales
As a bookstore owner I am fortunate to meet people on a daily basis who still love books. But for many people I realize this is becoming increasingly difficult. Head to Hay-on-Wye, Wales in May. Population: around 2000. Bookshops: around two dozen. Bill Clinton called it "the Woodstock of the mind." And if he meant "a bunch of people dancing barefoot in a muddy field while reading the latest Zadie Smith" then he wasn't far off. Each spring the world's top authors visit this tiny village at the foot of Brecon Beacons National Park in Wales. Their loyal readers follow and for 10 days they celebrate the literary life of books, thoughts and ideas. They warm up by the fire and sip hot toddies while listening to Julian Barnes and feasting on Welsh rarebit. Count me in.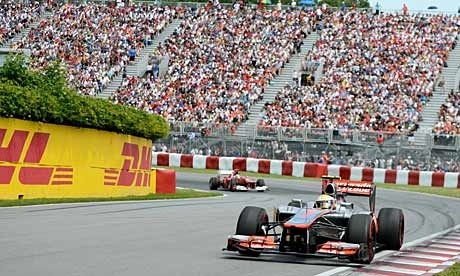 photo credit: Andrew Gombert/EPA

June: Grand Prix Montreal
June 5-7, 2015, Montreal, Canada
For auto racing as well as festival fans, Montreal is a must. Along with Monaco and Melbourne, it is an essential stop on the F1 world tour. Why? The city circuit for one, which can be cycled or driven by amateurs at various times of the year. The teams themselves view it as the most fun, with team mechanics holding a notorious rowing race every year in leaky, makeshift boats built by the participants. Mostly though, it's the city itself, which pulls out all the stops to welcome global visitors. The party atmosphere rivals Melbourne. The poutine has no rivals.
July: Naadam Festival
July 11-13, 2015, Ulan Bator, Mongolia
The main reason to travel half-way around the globe, specifically for a festival, is to immerse oneself in exotic cultural traditions. Naadam is the national festival of Mongolia, coinciding with the 1921 day of independence. One tradition involves the ceremonial transport of Genghis Khan's nine yak tails, representing the nine Mongol tribes. Photo op! Another is the three day competition in wrestling, archery and horse racing. The wrestlers have special attendants who sing their praises after a win. The horse races are 12 to 18 miles long with no set course and feature hundreds of entrants. The celebrants drink fermented yak milk. Get Mongolian Airlines on the phone stat. With direct flights from virtually every Asian capital, it's not as difficult as it sounds.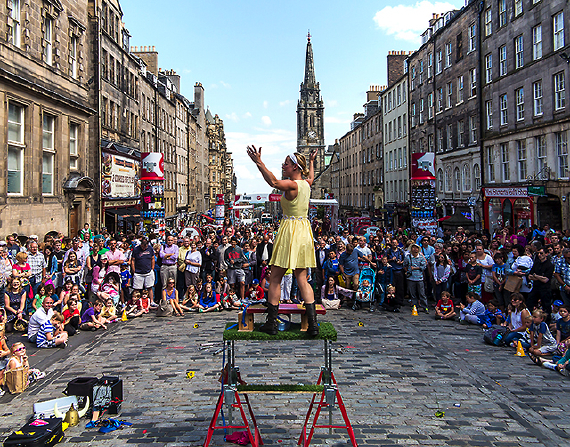 photo credit: William Starkey
August: Edinburgh Festival
August 7-31, 2015, Edinburgh, Scotland
The entire month of August is basically one massive party in the picturesque Scottish capital. And that's the beauty of it, you can show up at any point and do basically anything--and you're guaranteed a fantastic time. I was just there and can't wait to go back. Insider tips: Stay at inexpensive but beyond lovely Kildonan Lodge. There is no inn more charming and it is perfectly situated at a peaceful 15 minute walk from the craziness. Treat yourself: One Spa at the Sheraton Grand is the place to pamper away from the action, and the adjacent One Square makes the perfect martini when you decide to return to it.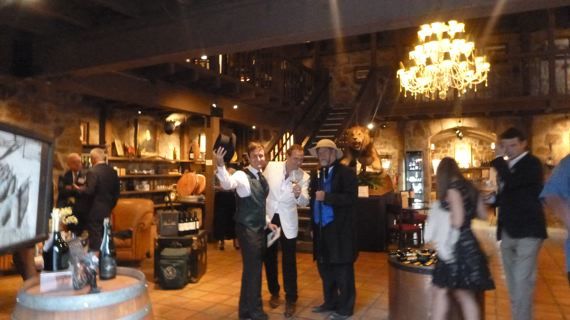 September: Sonoma Wine Country Weekend
September 4-7, 2015, Sonoma County, California
For the farm-to-table generation, Sonoma Wine Country Weekend is ideal. Held every year over Labor Day Weekend, it's a chance to meet, eat and drink with the winemakers, chefs, and farm workers who make Sonoma what it is. Each tent features a different region in the county. Grab a ceviche sampler and a glass of Chardonnay and head to a cooking demonstration, a sustainability discussion or meet up with a sommelier for a tour of the latest celebrity wines. Don't miss tasting from MacMurray Ranch, Rodney Strong Vineyards and Ram's Gate Winery among others.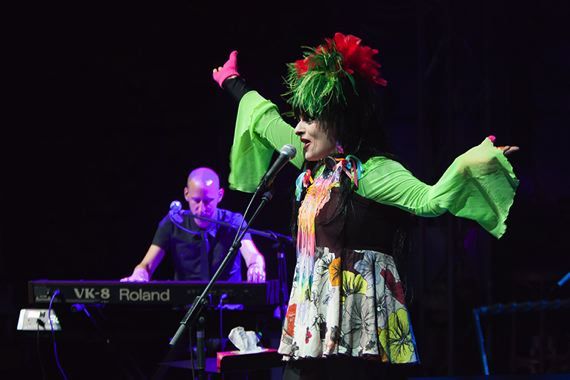 October: Cafe Budapest Contemporary Arts Festival
October 3-19, 2015, Budapest, Hungary
Berlin is so last decade, and Prague? So last century. Budapest is the coolest city in Europe right now, and autumn is the best time to go. This festival focuses on contemporary and avant garde arts, with events held in practically every hall, cafe and bistro in town. Wear black and listen to Nina Hagen on the flight over to get in the mood.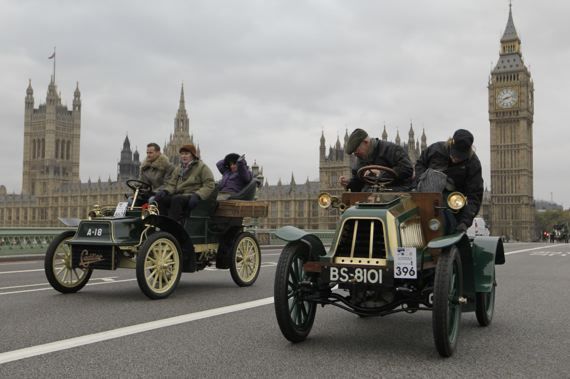 photo credit: CurbsideClassic.com
November: Bonham's Veteran Car Run
November 1, 2015, London to Brighton, England
Quite the opposite of Formula 1 but just as much fun. The first Sunday of each November, vintage auto enthusiasts head for southern England for the world's longest running automotive event. Cars must date from 1905 or earlier, and speeds may not exceed 20mph. Leaving Hyde Park in London at dawn, the goal is to arrive 54 miles later in Brighton for lunch. Breakdowns are common, part of the fun really, and anyone who can finish before 4:30pm receives a medal. Of course, the cocktail party the night before is the must-have ticket, apply months in advance. It will also take that long to find the perfect Edwardian frock coat to blend in with the crowd.
December: Bora Bora Liquid Festival
December 2015, dates TBD, Bora Bora, French Polynesia
Held in early December, the Bora Bora Liquid Festival is an annual celebration of water sports and Tahitian culture. Originally known as the IronMana (Mana is the sacred force), the event started with a 34 mile paddling race. 15 years later it has grown to include outrigger canoes, swimming and surfing, as well as less competitive events like barbecue, Tahitian dance, and Djs on the beach. Many participants return every year, lending a familiarity that perfectly fits the Polynesian hospitality vibe. A perfect way to end the year.