January marks the start of a new legislative session. Many are saying that 2013 was the biggest year yet for LGBT equality, but we say why not make 2014 even better! Momentum is on our side, but we know any number of variables can change the direction at any time and that's why we continue to fight on behalf of New York's LGBT community to push the needle forward on civil rights.
Check out the Pride Agenda's top areas of focus for 2014 and what we're doing to further equality and justice for all LGBT New Yorkers.
Transgender New Yorkers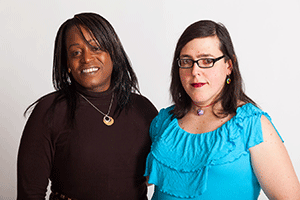 We'll continue to raise awareness about the need for transgender protections at the state level in 2014 and push for the passage of the Gender Expression Non-Discrimination Act (GENDA). We'll also support local efforts, including Nassau County -- the largest county in New York lacking protections -- to extend its discrimination policy to include gender identity or expression. More than one third of the country and 60 percent of New York State provide protections for transgender residents in places of employment, housing and public accommodations, and we will fight until all of New York catches up. In addition to helping to make our laws more inclusive, we're advocating for coverage of transition-related care in Medicaid and health insurance policies, to make it easier to change gender markers on birth certificates and for culturally competent care in facilities like hospitals and the criminal justice system.
Families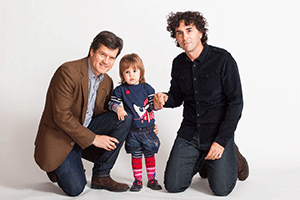 New York has one of the worst state laws on the books when it comes to family creation. That's why we're supporting the Child-Parent Security Act, which would remove some of the most invasive and expensive hurdles around the second parent adoption process. We're also advocating to overturn the decades old ban on surrogacy to make regulated gestational carrier contracts legal so that parents-to-be can use their own doctors and lawyers and create their families here at home. It would be model legislation for the country.
Youth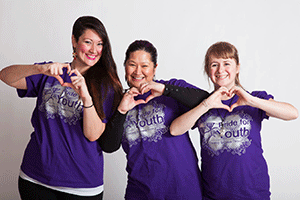 We're advocating for resources in the 2014 state budget for our most vulnerable -- runaway and homeless youth. We're also fighting to outlaw the damaging practice of so-called "therapy" that attempts to change minors and deny them their authentic identities. In addition, we're proud to see the Dignity for All Students Act amended to include the threat of cyberbullying and to see guidelines issued for schools to combat bullying and stop hate at its root. We'll continue to monitor and guide its implementation because we believe the next generation of LGBT New Yorkers deserves a safe, respectful place to grow.
The Health and Well-Being of All LGBT New Yorkers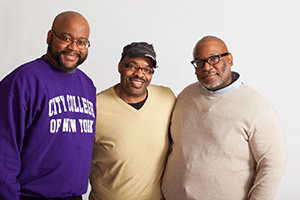 We'll continue to lead the LGBT Health and Human Services Network in 2014 and our efforts to secure funding for the 53 organizations throughout the state that provide critical health and human services to more than one million LGBT New Yorkers. We're also helping to guide best practices for culturally competent medical care and connect people with available resources under the new Affordable Care Act. We'll continue our work with state and local agencies for inclusive data collection so that the unique health needs and disparities of the LGBT community can be identified and addressed.
All photos courtesy of Empire State Pride Agenda
The Empire State Pride Agenda continues to be your watchdog in government and supports candidates who will further LGBT equality and justice. We'll work with newly elected candidates in localities throughout the state to ensure our needs are addressed and will look to support those candidates in the upcoming 2014 statewide election who are committed to equal rights. Stay tuned to prideagenda.org and our social channels for the latest updates.