By Danny Ortega
Chairman of the National Council of La Raza Action Fund & PAC Board Member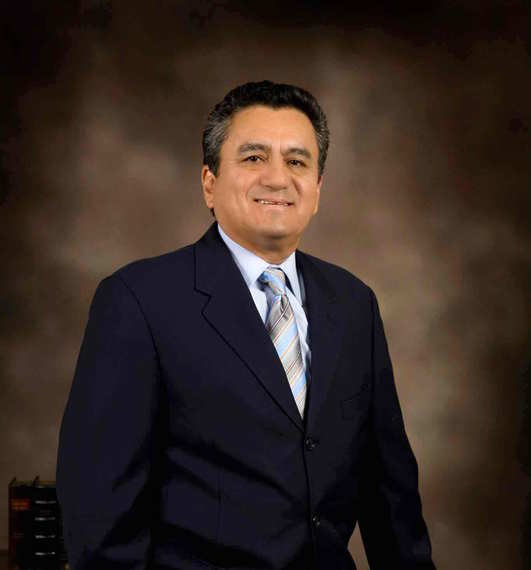 Over the past four years, we have focused all our energy on mobilizing voters around issues, not candidates. In a normal political climate, our goal was to engage voters on issues and ask candidates on both sides of the aisle to support positions that would benefit the Latino community.

This presidential election is anything but normal. One candidate built his campaign on deeply rooted bigotry, racism, hatred and misogyny. His opponent has campaigned on the issues and has offered thoughtful, detailed proposals to solve the problems that plague all Americans.

Given the stark contrasts between the nominees, the NCLR Action Fund and its sister organization, NCLR Action PAC, are endorsing Secretary Hillary Clinton for President of the United States. Clinton has reached to the Latino community in word and deed. Latinos hold senior positions in her campaign; she hired activists and DREAMers, and has engaged our community. Donald Trump, conversely, believes that tweeting a picture of a taco bowl and calling out his "Hispanics" at rallies is outreach.

Clinton made immigration reform--with a path to citizenship--a priority. She vowed to present a plan to Congress in her first 100 days in office. One of Trump's only concrete policy proposals are the construction of an "impenetrable" border wall and a deportation force to round up undocumented immigrants. Clinton has a plan to generate well-paying jobs in America through investments in infrastructure, manufacturing, and technology. She offered blueprints for early childhood education and affordable college education--two extremely important issues in minority communities.

Trump seems unconcerned with policy. He is woefully out of touch, or deliberately misleading about the struggles of minority communities. He stereotypes inner cities, and his pitch to African-American and Latino voters is, "what the hell do you have to lose?" He demonized immigrants as murderers and rapists, despite all evidence showing immigrants are less likely to commit violent crimes than the general population. Trump blamed immigrants for violence in his convention speech. Clinton gave key speaking roles to an undocumented immigrant and a DREAMer.

Trump wants to nominate Supreme Court Justices, but attacked Indiana-born U.S. District Judge Gonzalo P. Curiel, questioning his fitness to serve just because his parents were Mexican. His slogan, "Make America Great Again," has become code for a time when African Americans and Latinos were barred from restaurants and water fountains and were denied voting rights. The NCLR Action Fund stands squarely against this backward rhetoric.

In many ways the damage Trump caused is done. But we can reverse it electing a president who builds bridges instead of walls. Clinton understands billionaires like Trump are not trickling prosperity down to average Americans. She has concrete plans to raise the minimum wage, and is asking the most fortunate among us to pay a fair share for a prosperous country.

Revelations about Trump's treatment of women showed his words are not simple banter, but a reflection of the candidate. Trump proves repeatedly he is unfit to be commander-in-chief; too erratic for the life-or-death responsibility the highest office in the world requires.

In sharp contrast, Clinton's accomplishments show she would be an able and thoughtful President. For these reasons we're with her and Senator Tim Kaine. Our country is already great, and the immigrant spirit in all our communities makes it even greater.