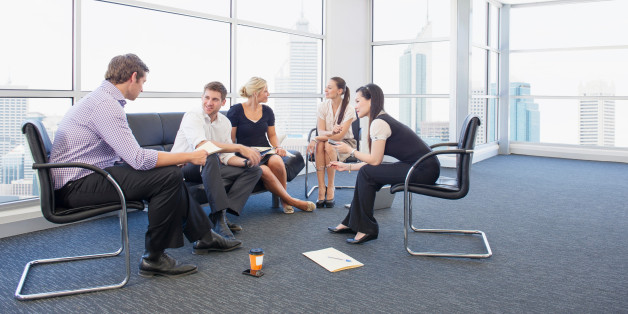 When I lived and worked in Italy, I was often reminded that Italians work to live, whereas Americans live to work. While I was never particularly skeptical about this stereotype, I am now thoroughly convinced that it's entirely true. Many Americans prioritize work above all else, to the detriment of other parts of their lives -- including hobbies, family, friends and sleep. And that's not a good thing. I have experienced firsthand, and I've observed among others, the cost of this narrow focus on work and a reluctance to take time out over the course of a day, work week or year.
This was initially brought to light during my executive MBA program at Columbia and London Business Schools. After a nine-hour day of lectures, the Americans were far more likely than non-Americans to retreat to the hotel to perfect a problem set or presentation for the following day. But at the end of the program, the students recognized by the administration and faculty for academic excellence weren't the Americans. And an informal survey of my classmates would not have named only -- or even mostly -- Americans as the best performers in our 72-person cohort.
So I was thrilled to attend Arianna Huffington's Thrive conference last week, grateful that a high-profile European was finally calling attention to this American problem of overwork. Indeed, Arianna and Mika Brzezinski presented a realistic but compelling argument for both the why and how of self-care. They encouraged the audience to consider well-being alongside power and wealth, the traditional metrics of success in New York (if not America more generally), which they compared to a two-legged stool that will collapse without a third pillar. And they provided a number of ways to find this well-being, from basic necessities like sleep to more esoteric techniques like meditation.
Coming from a not-for-profit background, I was particularly glad to hear these ideas and the high-level "cover" justifying a commitment to well-being as a trait of successful professionals. While many see the not-for-profit sector as a destination for semi-retirement -- where part-time moms can spend a few days a week, or heirs can dedicate some time without interrupting their globetrotting or social calendar -- employees (and volunteers) of 21st century mission-driven organizations are prime candidates for overwork. Because not-for-profits and other social enterprises are so under-funded, everyone takes on a job and a half, for which 40 hours a week are woefully inadequate to perform well.
Because there's no money to hire professionals (for advertising, event planning or other non-core business activities), social enterprises tend to do those things in-house, teaching themselves complex activities that would otherwise take a career to learn, often in the evening hours outside of their day job. They often perform such tasks poorly: First, because they're not professionals and secondly, because they're tired and rushing the task.
Mission-driven organizations exist to serve another population or solve a global problem. Their employees and volunteers (the good ones) often see their efforts as essential to someone else's well-being and sometimes their very survival. With others' lives in your hands (or at least that sense of duty), what callous narcissist would leave at quitting time, or take a full hour for a lunch-time stroll?
The worst irony about the prevalence of work addiction among social sector employees is that they are often the ones who most need the focus, resilience and patience that evaporates first when we are overworked. The direct providers of education, health, nutrition or other services to needy populations face particularly acute challenges in terms of emotional stress, trauma and fatigue. Arianna's message -- and specific tips -- about well-being should be directed with special attention to not-for-profit and social enterprise professionals. Optimizing our philanthropic resources -- these professionals, themselves, as well as the money they spend. Enabling them to take care of themselves first will allow them to more effectively take care of the people they aim to serve.