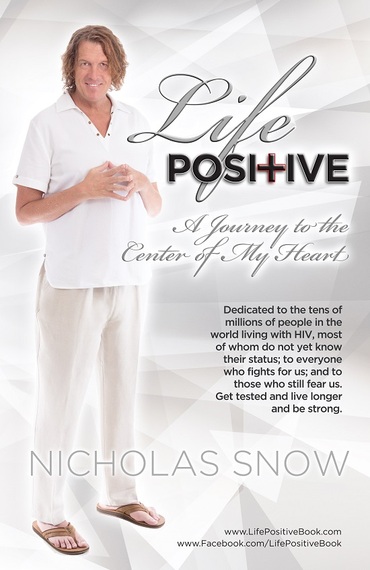 On the occasion of National HIV Testing Day (June 27th), I am honored to gift readers of The Huffington Post with a Kindle download (You may choose the free Kindle app for your smart device from your favorite app store if you don't own a Kindle) of my living-powerfully-with-HIV memoir, Life Positive: A Journey to the Center of My Heart, available free from June 26th-30th, 2014 at this link. In addition, I am offering a free download of the mp3 of The Power To Be Strong HIV Testing/Safer Sex Awareness Anthem for an indefinite period of time at this link.
LISTEN TO ME READ CHAPTER ONE OF LIFE POSITIVE PUBLICLY FOR THE FIRST TIME:
More Current Events Podcasts at Blog Talk Radio with
SnowbizNow
on BlogTalkRadio
(Listen to this episode on the BlogTalkRadio Network.)

View and share the music video for The Power To Be Strong (subtitled in 20 languages) at this link.
Download SnowbizNow podcasts for free from iTunes.
Join the new Nicholas Snow Live Facebook group here.