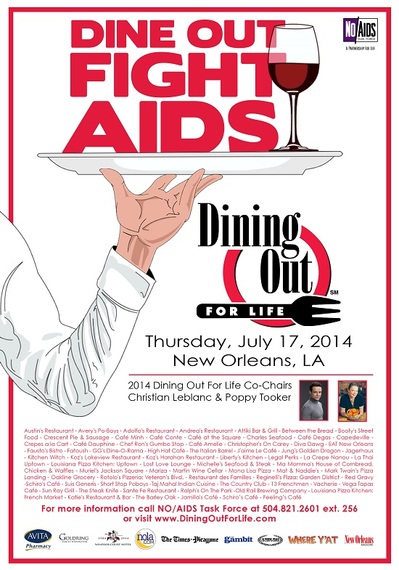 In this episode of Nicholas Snow Live, we learn that on Thursday, July 17, New Orleans' NO/AIDS Task Force and participating restaurants are presenting Dining Out For Life. Participating restaurants give a portion of the day's proceeds to the NO/AIDS Task Force, raising more than $80,000 annually for the programs and services of NO/AIDS Task Force. For a list of participating restaurants, visit here. In most participating cities, Dining Out For Life takes place in late April.
LISTEN:
Find Additional Current Events Podcasts with
SnowbizNow
on BlogTalkRadio
(Listen to this episode on the BlogTalkRadio Network.)

View and share the music video for The Power To Be Strong (subtitled in 20 languages) at this link.
Download SnowbizNow podcasts for free from iTunes.
Join the new Nicholas Snow Live Facebook group here.