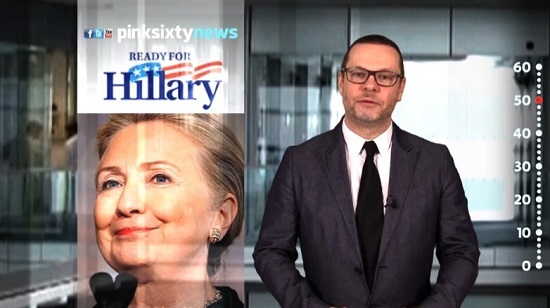 Supporters are thrilled at that Hillary Clinton has finally thrown her hat into the 2016 campaign for POTUS, a hot topic in this episode of Nicholas Snow Live. I welcome special guest co-host, London-based Colin Fallesen (via Skype, from London, with cocktail in hand), Producer/Presenter of the five-year-old Pinksixty News -- a daily one-minute news show sourced from websites and journalists throughout the world. The show is in its fifth year of production. Colin offers a fascinating, international perspective of major stories impacting the LGBT community.
Check Out Current Events Podcasts at Blog Talk Radio with
NicholasSnowLive
on BlogTalkRadio
Listen to this episode of Nicholas Snow Live on the BlogTalkRadio Network.
Here's a recent video episode of Pinksixty News.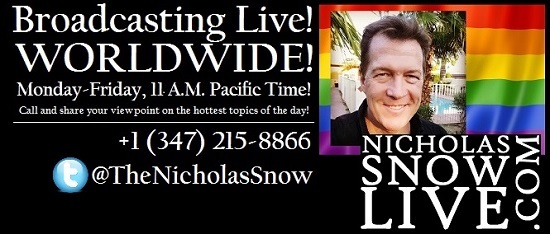 The new focus of Nicholas Snow Live, is the callers themselves! Monday through Friday at 11:00 a.m. Pacific Time, call (347) 215-8866 a few minutes before showtime (or during the broadcast) to comment on the hot topics of the day.
Over 1.7 million downloads in less than three years. The show's motto: "Connecting the Circuitry of Humanity."
Download Nicholas Snow Live podcasts for free from iTunes.
Like the official Nicholas Snow Live Facebook page here.