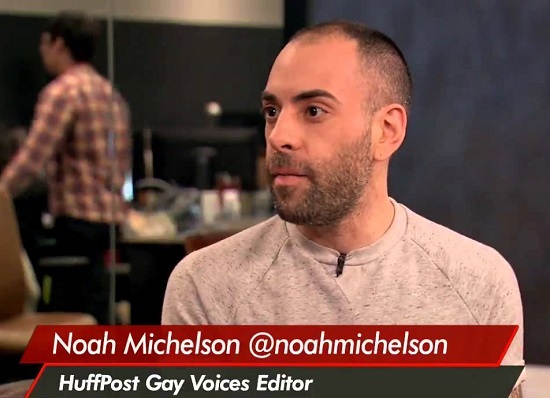 On the season premiere of my SnowbizNow online radio show, I had the honor of featuring Noah Michelson, Editor of the wildly popular and provocative Gay Voices section of The Huffington Post. No topic was off-limits, including Duck Dynasty, Robin Roberts, Ricky Martin, the Winter Olympics, Russia, HIV stigma, Jason Collins, coming out, the glass closet, marriage equality and much more! I also discuss the Palm Springs International Film Festival, as well as my new living-powerfully-with-HIV memoir, Life Positive: A Journey to the Center of My Heart. Here's the interview in its entirety:
LISTEN:
More on Noah Michelson from The Huffington Post:
Noah Michelson is the Editor of Gay Voices at The Huffington Post. Noah received his MFA in poetry from New York University, and his poems have been featured in The New Republic, The Best American Erotic Poetry from 1800 to the Present, and other publications. Before joining The Huffington Post, Noah served as Senior Editor at Out magazine, and he has also contributed to Details and served as a commentator for the BBC.
Listen to this interview on the BlogTalkRadio Network.
Download SnowbizNow podcasts for free from iTunes.
SnowbizNow can be found on Facebook at facebook.com/snowbiznow.