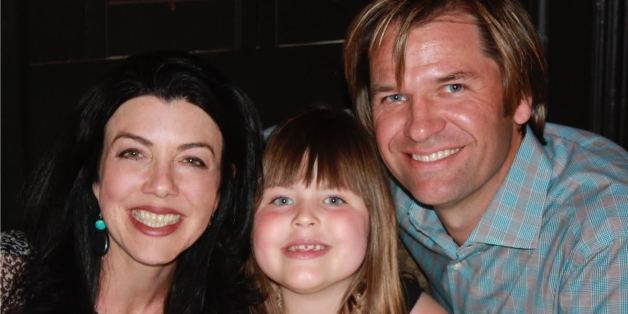 My wife, Jennifer, and I always knew we wanted to have a family. In fact, we both recall agreeing early on the number of kids we wanted: four. Jennifer and I had been married for five years when we decided it was time to start a family. Our journey began in style with a long vacation through Europe. Four weeks later we were back home and unfortunately, not pregnant. But no worries, we knew that not everything works on the first try. Then a few months went by and still no luck. Then three years, three moves, several specialists and also, no family.
I remember exactly where I was sitting. It was a bright, sunny day and spring was in the air, but not for Jennifer and me. We were having no luck creating a flower, and it was beginning to take a toll on our relationship. I remember thinking that maybe, just maybe, our lack of success was the universe's way of telling me that I wasn't cut out to be a father. It sounds crazy to me now but those are the kinds of negative thoughts that start to swirl around in our heads when our lives don't unfold according to our plans. And all too often we stop trying. We see our lack of success as a destination, not a stop along the journey, and we give up on pursuing what really matters.
At the same time we were struggling to start a family, I was also struggling with a failing business and realizing that my lack of success in my business was also impacting my willingness to do whatever it took for us to start a family.
What I desperately needed was to get back in touch with the why. We knew what we wanted, but I had lost touch with why we wanted kids. What were the experiences that we wanted to have as parents? Life was reminding me that it is a journey not a destination, and I believe the challenge we faced was a test of our commitment.
To help me get inspired and excited about becoming a parent, I went for a walk in the park, sat down on a bench, and let my mind wander to all the experiences I wanted to have as a father. I thought about reading books before bedtime, getting an ice cream cone... maybe playing golf together or going to a ballet recital. Sure, being a parent is a big responsibility but I needed to get back in touch with elements of fatherhood I was really looking forward to. Most of all, what I really wanted was a big hug and to hear the words Daddy, I love you.
Jennifer and I endured a tremendous amount of pain and heartache in our journey of becoming parents, and our commitment was tested time and again. We (but really Jennifer) endured years of tests and procedures to determine why we couldn't get pregnant with an eventual diagnosis of unexplained.
After the doctors decided that we were ideal candidates for IVF, we moved forward and became pregnant after the very first attempt. We were excited to discover that we were pregnant with twins. But after only 25 weeks of pregnancy, Jennifer developed preeclampsia and our twins, Reece and Graham, had to be delivered, or I would lose them all. So on Thanksgiving day in 2006, I became a father... but with both babies, teetering on the line between life and death, I asked myself again: Am I supposed to be a father?
The next few days, weeks and then months would prove to be the most beautifully painful period of my life. After only 45 days, Jennifer and I had to say goodbye to our only son, Graham. And then finally, after 119 days, we were able to bring home our daughter, Reece.
It was a long and challenging journey and I would not wish our experience of disappointment and loss on anyone, but what has been created as a result has been nothing short of a miracle. We have built a non-profit foundation that is supporting parents of premature babies all over the world, and we have a daughter who is happy and full of life and I get to hear (on a very regular basis) Daddy, I love you.
So there is one question I no longer ask myself. I am supposed to be a father.