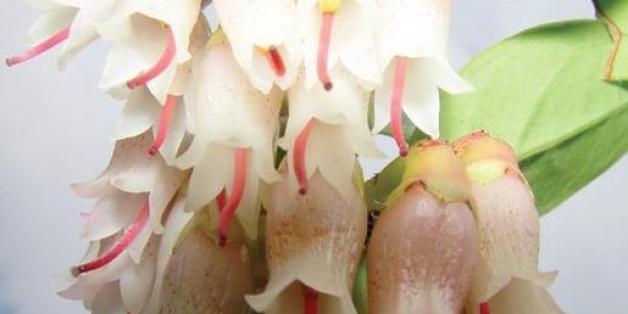 As Ecuador further modernizes, it may be able to find stable ground by drawing upon knowledge from its past. The United Nations World Food Program (WFP) in Ecuador is using ancestral knowledge (conocimiento ancestral) to effectively reduce the impacts of climate change by helping Ecuadorian people to successfully adapt.
In conjunction with the Adaptation Fund, WFP recently collaborated in the development of a book entitled The Plants of the Andes (Spanish: Plantas de la Cordillera Andina), written by Mario and Patricio Pillajo, two brothers from the Andean village of Papallacta, famous for its hot springs and diverse plant and wildlife. Published this year, the book highlights the plant life of the Cayambe Coca Ecological Reserve and explores native plants of nearby Cayambe and Pedro Moncayo, which are included in WFP's Adaptation to Climate Change Initiative, due in part their rapidly receding glaciers. Throughout the book, replete with colorful photos, the Pillajo brothers identify the various uses of hundreds of plants, highlighting which can be used as medicine, food and household tools, etc. For example, the Pillajo brothers profile an edible berry known locally as the "Walicón," telling how to harvest it efficiently and its botanical characteristics, underlining that it is a plant apt for quick natural regeneration in times of dramatic climate shift.
The book emphasizes nature's abundance and the ancestral knowledge the authors have acquired through oral tradition and many years spent as nature guides in the Andes. Mario Pillajo shows how far they have come, which is a testament that "someone does not necessarily need a university diploma to do something good for society." Pillajo recognizes that, in some ways, Ecuador is a rapidly modernizing country. But he also believes that ancestral knowledge can coexist successfully with the country's ambitions, suggesting that if Ecuador were to ditch its traditional understanding of the environment, the country would actually hinder its future development.
According to Deborah Hines, WFP Representative in Ecuador, the book is a tool to make people more environmentally conscious and more aware of how to adapt to climate threats. Hines believes that this book contains useful information for Ecuadorians, particularly for those who are especially vulnerable to the dangers of climate change, such as the poor, displaced and women. Hines asserts that "climate change is a process that is happening, which is supported by scientific evidence," insisting that the crucial point is to ensure that communities understand how to adapt. Hines argues that the World Food Program, which has been lauded throughout the world for its humanitarian efforts in responding to emergency situations and the malnourished, certainly has a role in responding to the rapidly changing climate of Ecuador, because "climate threats directly affect food and nutrition security."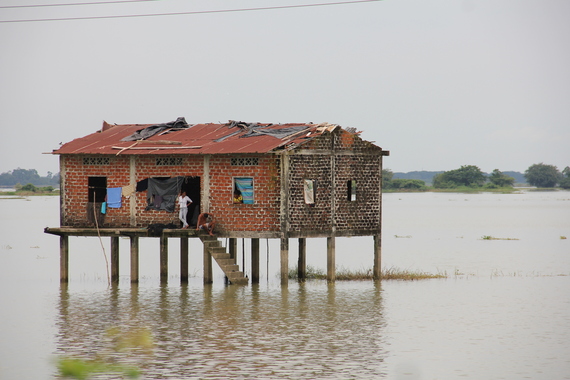 Photo by Jorge Arteaga/WFP
In the past couple of years, studies have highlighted Ecuador's retreating glaciers, which will result in devastating problems for communities that depend on them as a source of water for agriculture. Ecuador is a mega-diverse ecological country, home to the Galapagos Islands in addition to three distinct land zones: the coast, the highlands, and the rainforest. Ecuador has been consistently ranked within the top ten most biologically diverse countries in the world. However, Ecuador has one of Latin America's highest rates of deforestation. The Ecuadorian government has estimated that natural disasters have cost the country approximately 12.1 billion US dollars in the past decade.
WFP also promotes gender equality and the integration of refugees fleeing Colombia. According to Deborah Hines, as part of WFP's Adaptation to Climate Change Initiative, the Pillajo brothers' book supports all of WFP's work in Ecuador and the Government's development agenda. Hines asserts that women and refugees are repeatedly susceptible to the deleterious effects of a changing climate, namely by more frequent and intense natural disasters.
Hines believes women in Ecuador are often vulnerable to climate change in a more pernicious way. She acknowledges "women are not always more affected [by climate change], but they surely are affected differently," highlighting that in many parts of Ecuador, in the event of floods, women are often the ones who drown. "Women often assume domestic roles by tradition, where it may seem pointless to spend time learning how to swim." Hines adds that differences in the livelihoods of men and women contribute to how they experience climate change differently: "... If you raise small animals and those animals are more threatened by freezing temperatures, then your livelihood source as a woman is more threatened than if you raised cows or sheep or goats that spend the night inside. It is looking at these very small differences that can sometimes have large impacts."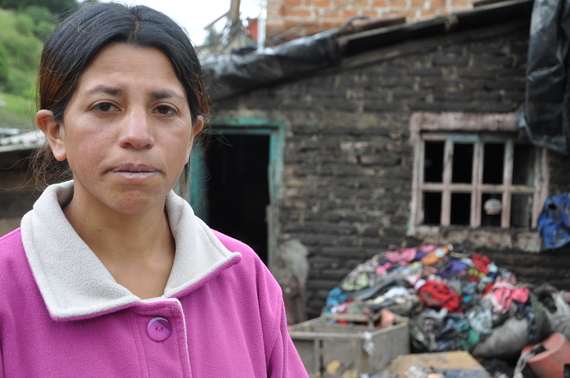 Photo by Gabriela Malo/WFP
Hines also underscores how "refugees have less access to quality housing, less access to tools and machines that make it easier to cultivate and protect land ... and manage their livelihoods. So when you have lost almost everything [after fleeing your home], you are less equipped to confront a natural disaster." Colombian refugees flow into Ecuador daily, contributing to the displaced people already seeking asylum, many of whom suffer discrimination.
Moving forward, it appears that WFP believes that information exchange and education tools like the Pillajo brothers' book are crucial for confronting climate change and adapting to reoccurring threats. According to Deborah Hines, WFP works to recognize those who are most susceptible and to have "responses [to a changing environment] that empower people to confront the threats. We must understand the vulnerabilities, because it is hard to adapt if we do not know what we are adapting to." Hines does not want the flood to strike. But if it does, she wants the women to swim.
-----
Visit the website of the World Food Programme at www.wfp.org
Editorial note: quotes and information from Mario Pillajo have been translated from Spanish