Of my first anthology The May Queen, Charles McGrath wrote in the New York Times that there was a "ghost" in the collection -- "the mother of the essayist, who is variously memorialized or blamed for being too perfect, an impossible role model, or for not sufficiently preparing her daughter for the world of work." His review left me wondering about this ghost as I became a mother. With my second anthology, Because I Love Her, this time on the mother-daughter relationship, I tried to find a way to show a common understanding rather than a skewed perspective on this bond.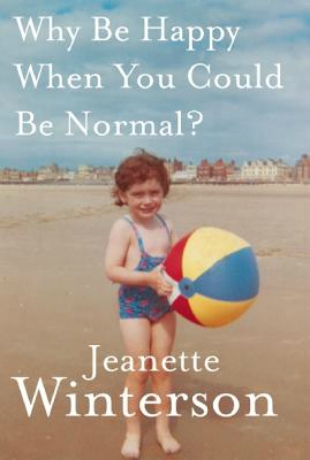 I discovered the presence of mothers' ghosts in two beautifully written memoirs Wild and Why Be Happy When You Can Be Normal? To read Jeanette Winterson's books is to know the exquisite torment of envying every bloody word she writes on the page. In her most recent book, Why Be Happy When You Can Be Normal?, she's haunted by the ghost of her adopted mother. Growing up with Mrs. Winterson was not a picnic. She was a depressed religious zealot full of rage and despair that she continually railed on Jeanette and her father. Jeanette eventually made her teenage escape from the madness, but now it seems she's the one who is full of this same rage and despair. On the brink of suicide, she faces her greatest fear, despite the media attention that might ensue as a result, and launches an exhausting search for her birth mother. She discovers a long-lost family (mother, brother, and distant cousins) and a hard-won forgiveness for her adopted mother. She forgives Mrs. Winterson for her deceit, her lies, and for her saddest refrain, that she had taken her from "the wrong crib."
When her birth mother tries to sympathize with her for having endured the burden of such a demented evangelical mother, Winterson is surprisingly defensive of her. She's a monster, but she's her monster. Her fear of abandonment has plagued all of her intimate relationships, making it impossible to co-habitate and create the home she desperately longs for with her companions. She's ever conscious of her choices. Yet she now recognizes, after all these years, that the measure of love is not loss, as she once wrote in her masterpiece Written on the Body, but how much we're willing to give of ourselves. She believes that what we're willing to risk demonstrates what we value most in our lives. I believe Jeanette Winterson may be one of the bravest writers of our time.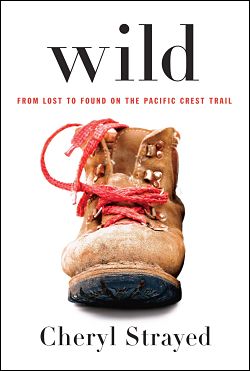 Cheryl Strayed, a.k.a "Sugar" to her devoted Rumpus readers, has penned a riveting memoir, Wild, ostensibly about her arduous journey on the Pacific Crest Trail. Of course, her book really tackles the devastating loss of her mother when Strayed was only 22. Her mother had been like a life raft keeping her afloat, but when she dies of cancer at 45, Strayed almost drowns in her self-destructive grief and hopelessness. Somehow by lugging a giant backpack she nicknames "Monster," she begins to bear the unbearable. The PCT endurance test forces her to focus on her survival rather than her emotional pain.
In the passage I found most compelling yet almost too excruciating to read, she remembers admonishing her mother for reading James Michener's books (despite having read and loved many of them) as "not serious like actual literature worth your time." Her mother's humble response neatly dodges her sophisticated judgment. Strayed's regret is palpable as she recalls with sharp pain how she scorned her mother's kindness and rebuked her in the way adolescents often do. All these moments come back to her as she wished she could have been what she had pleaded with her mother to pronounce on her deathbed: the best daughter in the world. And here's the rub, all the while both these writers search for their mother's approval and unconditional love, they can never be the best daughters in the world. They can only be themselves, flawed yet strong enough to endure their painful pasts. One hopes by writing their fierce and evocative memoirs, they can keep their mothers' ghosts at bay.
Nicki Richesin is the editor of four anthologies "Because I Love Her," "Crush," "The May Queen," and "What I Would Tell Her." She is a regular contributor to Daily Candy, 7x7, The Huffington Post, Red Tricycle, San Francisco Book Review, and The Children's Book Review. Find her online at www.nickirichesin.com.