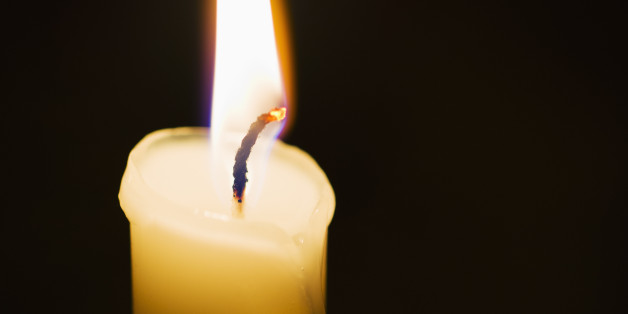 "Documentum," a Latin word, means "lesson," or "proof." It's derived from the word "docere," meaning "teach." The lessons my family and I had to learn when we discovered my mother had late-stage breast cancer were disproportionate to the time allowed to be taught. Yet we volunteered our most private moments of mortality and fear to be captured for Time of Death, so that the Showtime documentary series could help teach others how to live in the light of love.
I have always strived to triumph over my difficulties and maintain full disclosure to help those who bear witness. It has been my ambition to help others by example that has directly motivated my perpetual and abiding desire to heal. From personal battles with drugs and alcohol to queer politics to the loss of my mother, I have volunteered my struggles without reserve. It is my belief that if something happens in God's world, then it is worthy of being called truth and should not be avoided or shamed.
It is human nature to be scared of what we don't understand -- homosexuality, religion, hip-hop, and death. When we demystify the unknown, we can shift old ideas and attitudes with the power of knowledge. Knowledge and truth are raw materials that cannot be countered with weaker elements like emotion and opinion. Though emotion and opinions can be as passionate as fire, they leave too much room for fallacies. My goal in life -- whether in pursuing queer rights or sharing an intimate part of my life on television -- stands where it always has: I want to shed light where there are shadows and show proof that there is no boogeyman in the dark.
I have yet to face a shadow darker in shade than death.
What started as a small project of documenting my mother's battle with cancer blossomed into a larger concept when I met the Time of Death executive producer Alex Lipsitz at a friend's wedding in 2012. Nobility propelled us to open our hearts and homes to the camera, and to unapologetically show the truth of the dying process. The more that we can have dialogue with each other about fearful matters, the more we can learn and grow as a culture.
Before death, there is life, and in my life I have, and will, fight for the belief that I know in my bones is true. The members of the LGBTQ community deserve to have the same legal, social and economic rights as all. This is a passion that burns in every fiber of my being, and I will continue to document this as a lesson that needs to be learned.
Using media to engage others in this dialogue is not a foreign tool to me. Documenting the courage to change, in print, in pictures, and on screens large and small, is vital, and the value of sharing with one another is monumental. It has firmly served as a way to reach those who otherwise would not be engaged. I have utilized social media and guerrilla tactics to protest the injustices and systematic oppression facing the LGBTQ community. I hope that the presence of my queer identity and image stirs those who need to be shaken out of their old ideas of inequality. In doing so, I do not use my opinions; I use undeniable facts.
When I painted a canvas with the words "I do not have equal rights" and held the sign on a busy street corner in silence, the photo someone uploaded was shared again and again -- moving beyond city and state lines, with the imagery of my testimony spoken to all who could see. A simple, undeniable fact, painted on canvas, brought to life through media.
Time of Death is a demonstration of living through the departure of loved ones, an example that I wish I had seen before walking through it myself. In part because there was no example, I felt driven to help create one. The show captures it all -- the good, the bad and the ugly. It is my hope that my efforts may comfort those who feel alone. And it is my hope that our story may console those who feel isolated by their experience of hardship.
Death is the ultimate equalizer. But, my hope is that Time of Death will show that it is not something to fear.
Time of Death airs Fridays at 9 p.m. ET/PT on Showtime.