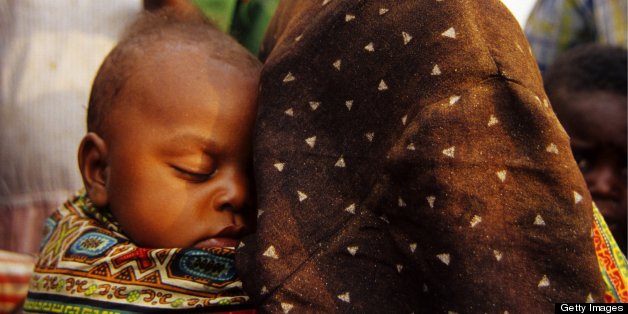 Last year at the Child Survival Call to Action, the new Minister of Health of the Government of Democratic Republic of the Congo (DRC), Dr. Felix Kabange, emerged onto the global stage with a glowing introduction by Ben Affleck, Actor, Director and Founder of the Eastern Congo Initiative.
In his speech to participants, Dr. Felix Kabange pledged to accelerate the reduction of maternal, child and neonatal mortality in his country, and to improve overall access to quality health care and prevention services. Dr. Felix Kabange's leadership on behalf of one of the countries hardest hit by child mortality was bold and ambitious. Today, the DRC took a big step in the fulfillment of this pledge.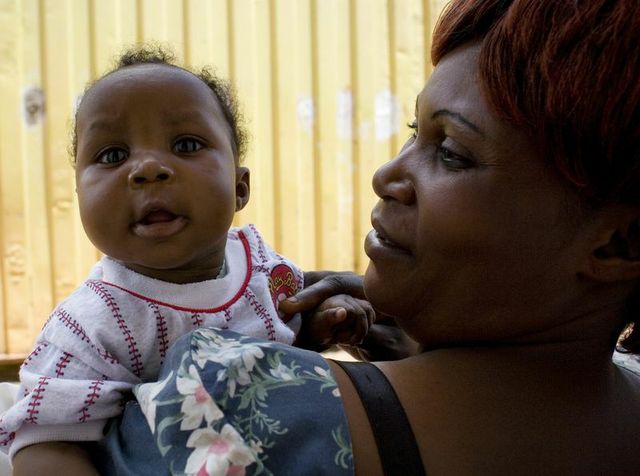 For background, children in the DRC are dying mainly from malaria, acute respiratory infections, diarrheal diseases and malnutrition. As we know, these causes of death are preventable and treatable. Over 70% of child deaths occur within the first year of life. Despite the high demand for health services in the DRC, they remain costly and access is unequal. To ensure every child survives to five and beyond, the inequities of the health system must be addressed to benefit all of the Congolese people.
Under the banner of Committing to Child Survival: A Promise Renewed, today in Kinshasa the Prime Minister of the Democratic Republic of Congo, Mr. Matata Ponyo Mapon, launched an "Action Framework" to tackle bottlenecks in their health system as well as barriers that prevent access to health services. This plan was thoughtfully developed by the Congolese with an integrated committee consisting of key partners and donors supporting the health sector in the DRC. With an additional investment of $1 billion for a three-year period, the Action Framework aims to reduce under-five child mortality by 48 percent and maternal mortality by 31 percent, saving the lives of 430,000 children and 7,900 mothers by 2015. The press release is here: Download file.
Dr. Felix Kabange, May 31, 2013:
The Government of the Democratic Republic of Congo is committed to make every effort to reduce women and children's mortality, lead the necessary interventions so that health services can provide quality care to the population; and coordinate efforts with its partners to further strengthen the health system.
The Action Framework is direct and tactical. It includes six operational strategies to be implemented in all of the DRC's 516 health zones. Included is universal coverage of health care focusing on children under five and pregnant women. The "Family Kits and Voucher" program will be a key approach to achieve this objective. Through vouchers that will unlock access to vital services, the aim is to reduce inequities in the health system by making essential medicines and health supplies available to more Congolese women and children. Households and providers at the primary health care level are the immediate target for this effort. Based on a recent analysis of the acceptance and use of health services, local partners are confident that this approach will be successful.
To complement the Action Framework, a national scorecard will monitor and track progress in an easy and transparent way at sub national levels. There are four categories of indicators: outcomes, adequate coverage, supply and enabling environment. In addition to key child survival areas like: family planning, newborn care, malaria, pneumonia, nutrition and prevention of mother-to-child transmission of HIV; the scorecard takes into account inextricable links to water, sanitation and education. Similar to several countries that have developed national scorecards under A Promise Renewed, this tool will be key to measure the accelerated effort to save Congolese women and children from preventable deaths.
Today the Congolese people moved their promise to action, and we must continue to do everything we can to support them. The survival and well-being of children is the responsibility of everyone -- governments, civil society, parents and communities. Join the global A Promise Renewed movement: apromiserenewed.org. For updates you can sign up for the monthly newsletter here or follow #promise4children on social media. A Promise Renewed supports Every Woman Every Child, which is spearheaded by UN Secretary-General Ban Ki-moon to mobilize and intensify global action to improve the health of women and children around the world.
Photo Courtesy of UNICEF DRC