I first found Kelly's gorgeous work on Instagram and ever since then I've become a huge fan of her work. Her photographs are as bold and refreshing as her honest attitude towards food. Check out what Kelly has to say about her food, photography and blogging!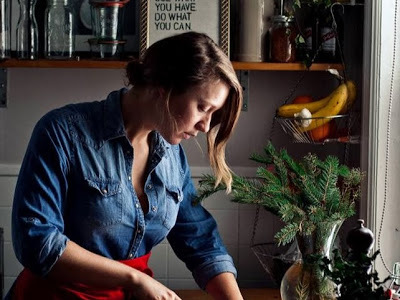 1. Why the blog name?
I wish I could say it was a result of a life changing trip to Gouda or even a passion for Gouda cheese itself. Alas, I'm just a goof who loves a pun, It came to me long before I started the blog in 2009. You might even say it was the reason I did start the blog... maybe.
2. What got you started?
Other than the above, which, OK, didn't really get me started, I wanted nothing more than to learn how to cook. The blog gave me a space to document that journey and connect with others doing the same or wanting to do the same while I did. I kept it to myself for about a year while I dipped my toes, at a molasses pace, into the blogging world and when I did finally share what I was up to, I believe I was just taking pictures with my crappy point and shoot camera and then putting a link under the photo. Haha. I wasn't exactly "blogging" for a while.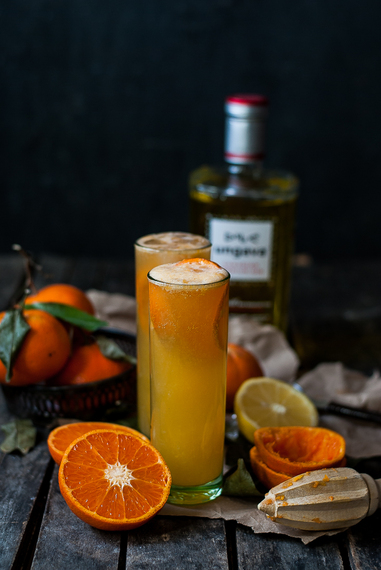 3. What defines your photography and blogging philosophy?
Photographically speaking, I like them dark and moody. The way a droplet of water on a kale leaf catches the light and sparkles against a dark backdrop always grabs my eye. I try my best to let the dish speak for itself, limiting my use of bright/loud props. My blogging philosophy is ever-evolving, as I suppose it should be. I used to be extremely strict on myself, anxiously rummaging and tossing things together so I could get to that second post each week even if the dish was crap. As I've settled into it more, my philosophy is more about enjoying it for myself and less for others. I've been cooking more of what I want, less of what I think others want. It doesn't always mean the most traffic, but if I kept up doing it for everyone else I would have throw in the towel long ago. I love being able to take my time, relish the process of cooking, shooting, writing.
4. What's your favorite recipe ?
I made this Marinated Lemon-Za'atar Labneh for a cottage trip we took last summer and my obsession remains to this day. Knowing there's a jar in the fridge settles my nerves as I know there is always something to eat. We had this last batch over a Tuscan kale salad with roasted garlic vinaigrette and sourdough croutons.
5. What are your top three favorite food photography blogs?
I always hate this questions. It's so hard to narrow it down to only three when I seem to be able to find a new and wonderful blog every week. If I must, I never go a day without checking out The First Mess, Seven Spoons and Top With Cinnamon. All three give me different things to aspire to and inspiration to keep on doing what we do.
6. In addition to food photography and blogging, what else do you do for a living?
For the last 7 years up until a month ago I worked in the tech industry, huddled behind a desk in a stuffy office. It scared me to think that it might be my future so I decided to listen to that nagging voice in my gut, quit my job and and accept a position with Seed to Sausage, a salumi shop I've been a customer at since its beginnings that calls Sharbot Lake, ON home. We are about the first shop, our general store, in Ottawa and it's been really amazing to be on board from the get-go to see how all the magic happens. It's scary making big leaps, but it pays off in so many ways.
7. What's one thing you would recommend to aspiring food photographers and bloggers?
Be kind to yourself and keep drilling away. If you expect to pick up a camera and shoot photos like Laura from The First Mess does within the first week, you're going to be very disappointed. It takes a lot of time, especially when you have no photography or writing background to speak of. As RuPaul says, "You better work." If you keep at it, keep inspired, keep learning... it will come. But don't beat yourself up over blurry shots or boring stories before you get to that point. If you're feeling really badly, look up my first 100 (+) blog posts. I'm sure you'll feel more accomplished in a jiffy.
Twitter | Facebook | Instagram | Pinterest