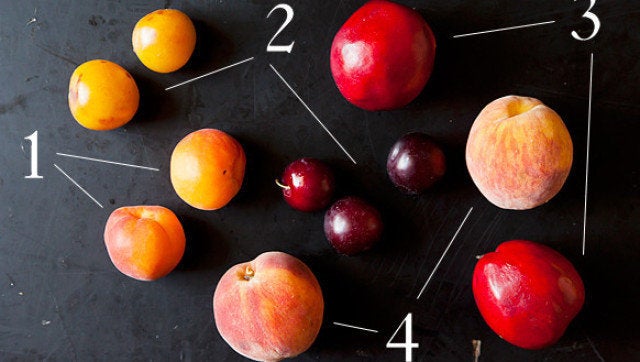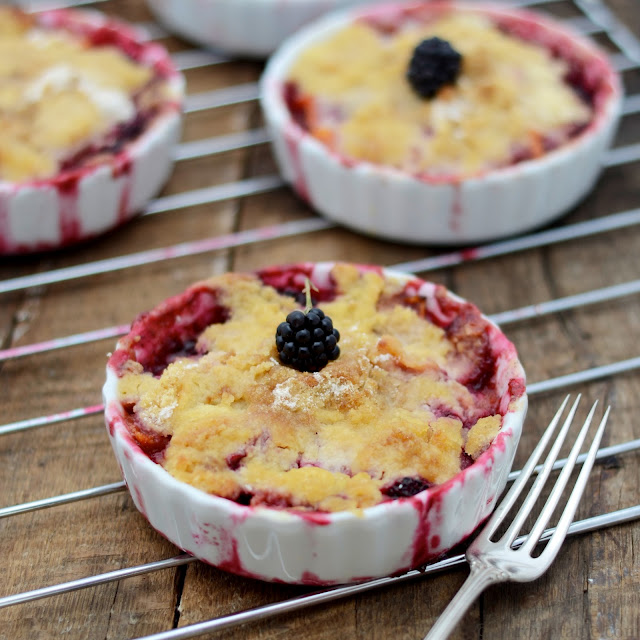 When I think of comfort food and desserts, cobblers always come to mind. They are warm, juicy, sticky and sweet and covered with a flaky crust. Since this is National Peach Month, a peach cobbler sounded perfect to celebrate this momentous "holiday."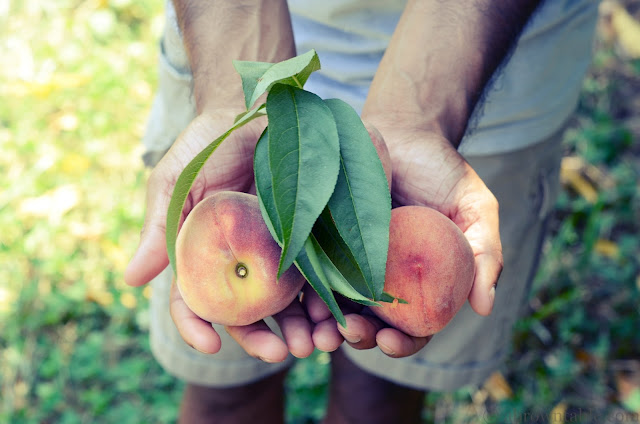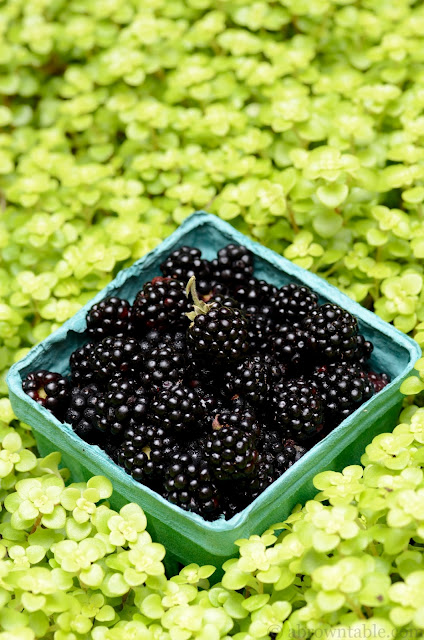 This recipe makes about six individual 6-inch cobblers depending on the size of your baking dishes. You can also make one large cobbler. You can substitute the fruit with almost any fresh cherries, berries, apples, etc. I have previously used both gelatin and cornflour to thicken the fruit juices but I find gelatin to give a better thicker and richer sauce. If you use cornflour, you should use two tablespoons and mix it with the fruit before filling the baking dish.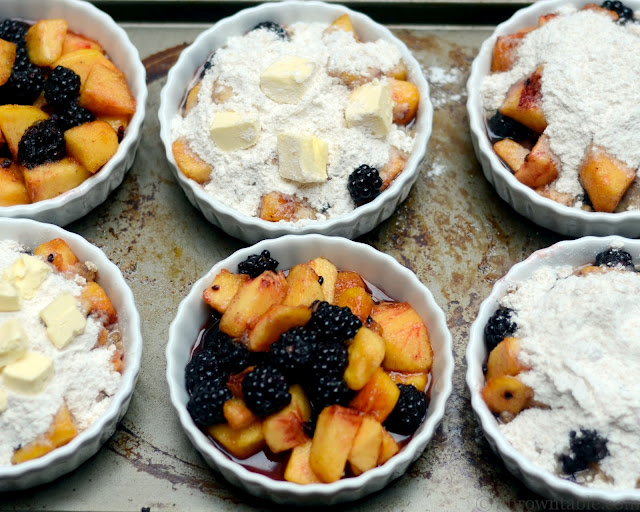 The beauty of a cobbler is its no-fuss method and style. A cobbler is rustic and should be easy. I like to serve cobblers hot, bubbling with its juices and dripping from the sides. It should always look messy and sticky. Some people like to serve cobblers with ice cream, I rarely tend to do so but if you do like ice cream, I would recommend a plain and simple flavor like vanilla that does not distract from the strong fruit flavors.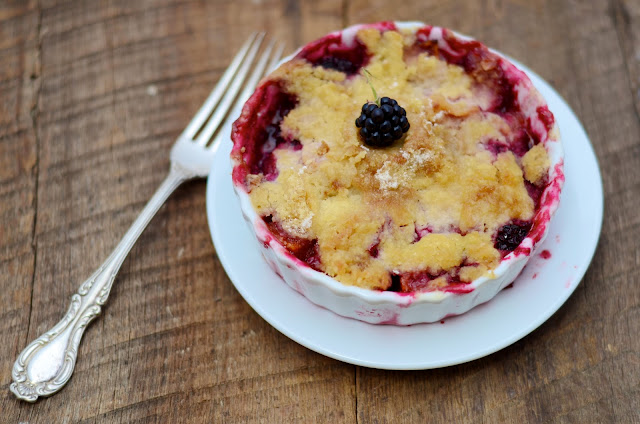 Peach and Black Raspberry Cobbler
1 pint fresh ripe black raspberries
4-5 large ripe peaches (or 4 cups of chopped peaches)
1 vanilla bean pod
1 tablespoon freshly squeezed lemon juice
1/2 teaspoon fresh lemon zest
1/2 cup brown sugar
1 sachet of gelatin
2 cups all-purpose flour
1/4 cup brown sugar
1 stick cubed chilled butter
1/2 teaspoon kosher salt
2 teaspoons baking powder
1/4 cup brown sugar for sprinkling on top of the cobblers
6 individual sized baking dishes (about 4 to 6 inches in diameter)
Preheat the oven to 350F. Peel the peaches and slice each of them in half to remove the stone at the center. Cut the peaches into large 1-inch thick pieces. In a mixing bowl, mix together the raspberries, peaches, sugar, lemon juice, lemon zest, and gelatin. Carefully scrape the vanilla seeds out of the pod and fold the seeds into the fruit mixture. Cover the bowl with a lid or cling film and let it rest in the refrigerator for about 15 minutes.
In another mixing bowl, whisk together the flour, 1/4 cup brown sugar, butter, kosher salt, and baking powder. Keep aside. Place the baking dishes in a baking tray. Scoop around 3/4 cup of the fruit mixture into each baking dish. Sprinkle 1/4 cup of the dry flour mix on top of the fruit in each dish. Randomly spread about 1 tablespoon of the chopped butter over the flour mixture. Bake the cobblers in the baking tray for about 45 minutes or till the crust is golden and crisp. Let them cool for 5 minutes outside the oven. Serve hot or warm with/without vanilla ice cream.