By Leora Bernstein | Off the Shelf
Your dusty old high school biology textbook might have been dull beyond redemption, but a glorious novel of scientific discovery is a different species altogether. These eight novels--seven of which were written by women--celebrate the globetrotting scientists and anthropologists whose insatiable drive for discovery and knowledge reveals universal truths about the way we live and love.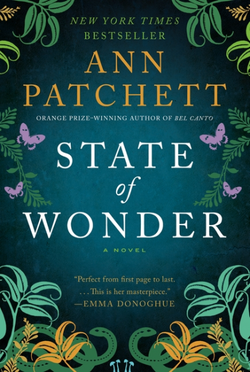 State of Wonder by Ann Patchett
Ann Patchett's deep research and lush worlds are nowhere more evident than in this novel of morality and miracles, science and sacrifice. Set in the Amazon, where pharmaceutical researcher Marina Singh investigates the enigmatic Dr. Annick Swenson, whose mysterious research is being jealously guarded in the most remote areas of the rainforest.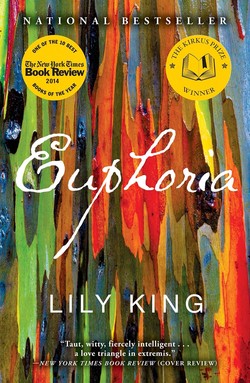 Euphoria by Lily King
Participating in a love triangle during an anthropological study isn't exactly the best way to remain focused, but it makes for a passionate and intelligent novel. Set between the two World Wars and inspired by events in the life of revolutionary anthropologist Margaret Mead, this enthralling tale of possession and exploration is the breakout novel from award-winning author Lily King.
Read the review here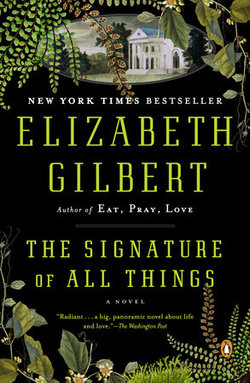 The Signature of All Things by Elizabeth Gilbert
Elizabeth Gilbert weaves an elegant, wise, and spellbinding tale that spans the ages and the globe with Alma Wittaker, botanist extraordinaire. Written in the bold, questing spirit of the nineteenth century, a time when the old assumptions about science, religion, commerce, and class were colliding with dangerous new ideas, Alma is relentless in her drive to understand the workings of this world and the mechanisms behind all life.
Read the review here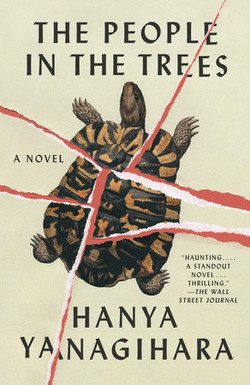 The People in the Trees by Hanya Yanagihara
If the name Hanya Yanagihara sounds familiar to you, it's because her novel A Little Life is a National Book Award Finalist and short-listed for the Man Booker Prize. A decade in the making, The People in Trees marks the debut of a remarkable new voice in American fiction. Exciting, challenging, and visionary, this anthropological adventure story combines the visceral allure of a thriller with a profound and tragic vision of what happens when cultures collide.
Read the review here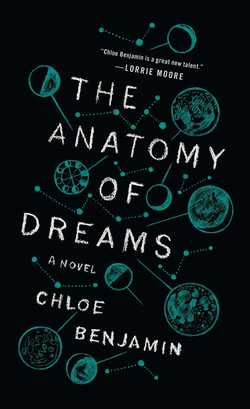 The Anatomy of Dreams by Chloe Benjamin
In this stirring and elegant debut novel, two young scientists who have followed their professor all over the globe begin to understand that sometimes the step taken "in the name of science" is a step too far.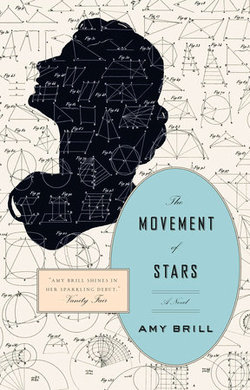 The Movement of Stars by Amy Brill
Set in 1840s Nantucket, this richly drawn portrait of desire and ambition was inspired by the work of the first female astronomer. Hannah Gardner Price strives to be something other than a housewife and mother, and when she meets a man who seemingly understands her dreams she will have to make choices that will change her life forever.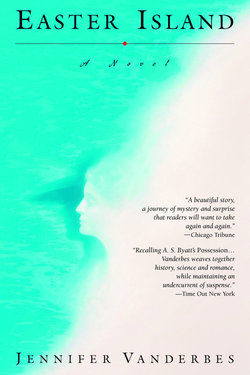 Easter Island by Jennifer Vanderbes
A series of brilliant revelations brings to life the parallel quests of two intrepid young women as they delve into the centuries-old mysteries of Easter Island, one of the most remote places in the world. But Easter Island has a haunting past, and they are forced to confront turbulent discoveries about themselves and the people they love, changing their lives forever.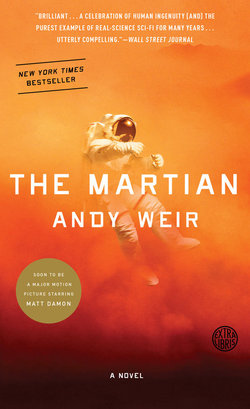 The Martian by Andy Weir
Six days ago, astronaut Mark Watney became one of the first people to walk on Mars. After a dust storm nearly kills him and forces his crew to evacuate, he finds himself stranded and completely alone with no way to even signal Earth that he's alive. This story of incredible bravery, ingenuity, and insurmountable odds is now a major motion picture starring Matt Damon.
Read the review here
More Recommendations from Off the Shelf:
It"s Our Birthday and You Get the Presents!
12 Phenomenal Audiobooks You'll Love Listening To