New apps to color the road from point A to point B (and one to keep you alive should point C be passed-out drunk in a ditch.)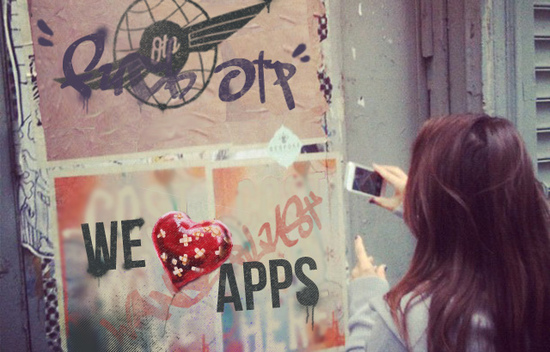 Whether you count digital sheep to sleep or spend nights scrolling through on-demand sex dates, over a million apps exist to make your life easier (or at least more interesting.) But which ones are worthy of your precious finger-play? Our hands are still clean, but we did some hardcore digging to bring you our top travel apps of 2013.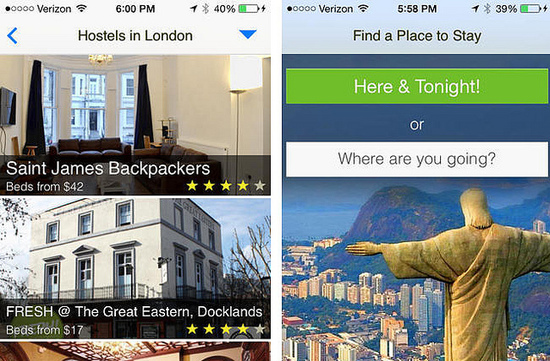 The nomadic globetrotter's best friend, WeHostels will put a roof over your head almost anywhere in the world at any time. Your future hotel and hostel bookings are just a few taps away and plenty of pictures make the scrolling experience pleasurable. Partied too hard and don't even know where you are? The "Here & Tonight" section will hook you up with the best available rooms and rates nearby. WeHostels will even show you who's already checked in, so you can spritz some Binaca on that dragon breath before arrival. (free)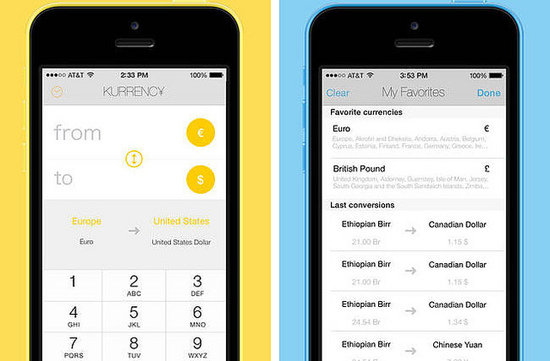 Because nobody should have to do math ever, Kurrency is a clean and quick app that calculates exchange rates between practically every currency on the planet, and it even works without internet connection by remembering old rates. Getting slapped with a price tag of 1,250 Sh for a coconut cake in Somalia might scare you, but Kurrency's right there to remind you that that's only about a buck. (free)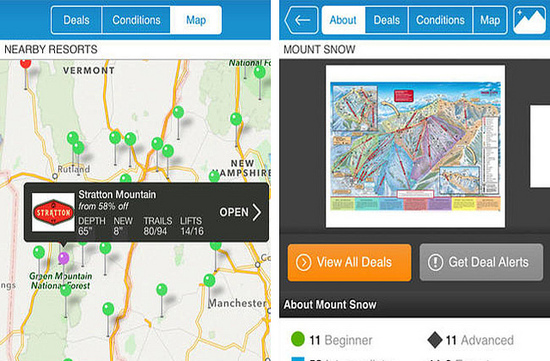 Liftopia has sort of achieved bible status for ski and snowboard bums. Its daily, multi-day and season pass deals will get you blazing down the slopes for super cheap, and constantly updated weather conditions report new snowfall, overall depth and the mountain statuses on open trails and lifts. Whether you plan to blast down the double black diamonds on your own-some, or want to hold hands with the snow-slow chick from last night on the bunny hills, Liftopia empowers you with trails maps of worldwide mountain ranges so you can effectively survey the surrounding terrain. (free)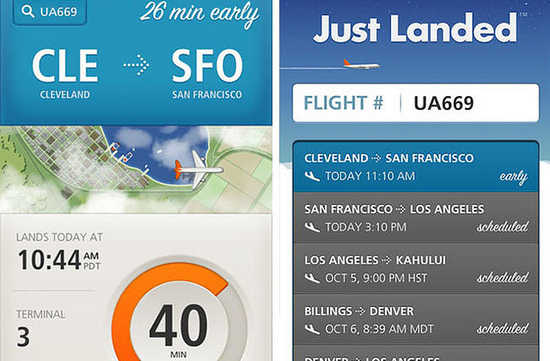 Parents always bugging you to pass along your flight info? Managed to bribe someone into picking you up at the airport? Just Landed makes their life a whole lot easier. Once they type in the flight number, your plane's status, anticipated arrival (with real-time updates) and terminal number all pop up. It'll even judge distance and factor traffic into a countdown to remind their lazy asses when to leave. ($1.99)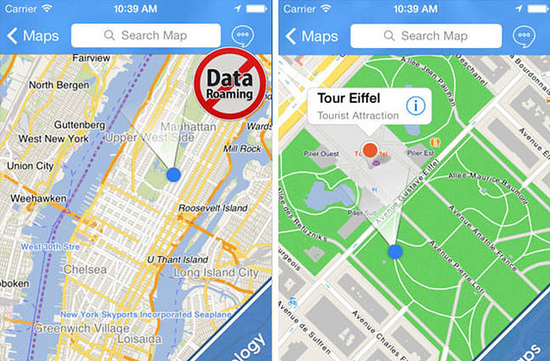 You'll never get lost or bored in a new city again. CityMaps2Go offers thousands of downloadable maps for every major city around the world-all available for offline interacting. You'll need an internet connection to download each map, but after that you're free and clear from data dependence and have the whole city (including descriptions on top tourist spots, food/drink destinations, hotels, hospitals and more) in the palm of your hand. CityMaps2Go may not be as clever (or modest) as OTP; but they'll do for now. ($2.99)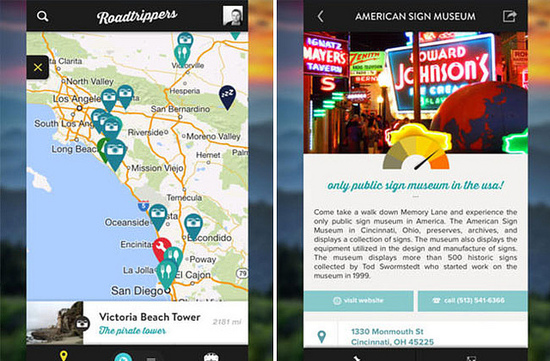 Planning a road trip? Roadtrippers is the tool you need to make the most out of this experience of a lifetime. Underneath its hood, a beastly engine calculates miles, time and total gas cost for your trip after you input A and B points. Then the fun starts. Go wild tapping in new points of interest into your itinerary and watch as your time and routes change. Follow the dozens of included cross-country cultural tours (like eating all the best sandwiches in a region or visiting its best haunted houses), add in accommodations, shopping stops and watch as your trip time triples and your road trip's itinerary turns from transit into travel. (free)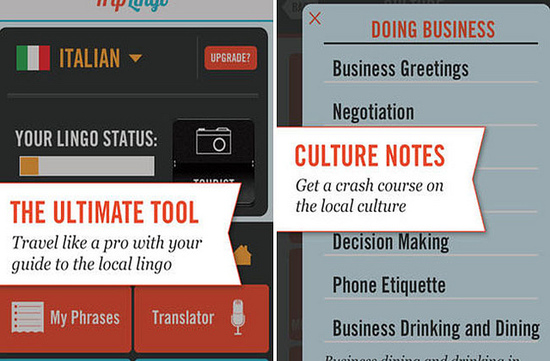 The major fault of most translator apps is that they're too damn formal. Respect is great, but bustin' out the grandparent conjugation on your prospective new hook-up just reeks of dumb tourist. TripLingo's "slangslider" will get you sounding like a local with four different translation types: formal, casual, slang and crazy. There are flashcards and word banks to help teach you the language's most used words and phrases, and culture cubes (like safety, food, and business etiquette) will get you up to speed with the unofficial laws of the land-all available offline. (free/upgrades available)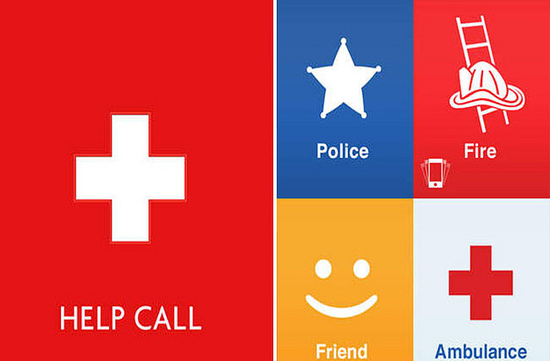 Drank too much and got mugged on your way back to the hostel? Broke both legs playing parkour pro in an abandoned suburb? When bad shit goes down, Help Call will get you connected to a rescue team. Four options (each occupying a corner of your screen) let you place one-tap calls to a pre-loaded contact or to police, ambulance and firefighters in over 100 countries. Your phone's GPS will auto-on itself just by opening the app so that the closest services can be contacted, and -- just in case your fingers aren't free or all broken -- a shake-to-call mode will get you saved fast. Just hide it somewhere safe so you're not butt-dialing the 5-0 every Friday night. ($2.99)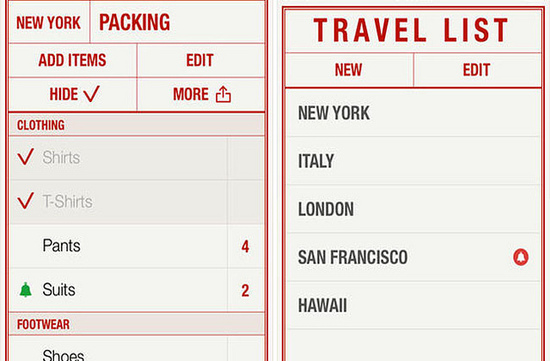 For the packing perfectionist, Travel List is a sleek way to keep track of your stuff. Create trips, plan for events within them and then start packing your shit! Pick items from their categorized lists (like snow sports, camping, makeup or gadgets) or add your own (like sex, drugs and lucky travel charms), then just check off the items as you toss them in your backpack. You'll never leave anything behind again-an optional alert will make sure of it by sounding an alarm if you leave the house without checking off every item in the trip list, like a nagging mom in app form. Seriously though, don't forget your friggin' toothbrush. ($1.99)
Apps have come a long way since the days of PhoneSaber duels and Doodle Jump. Today's apps can seriously help ease the struggles that come with world travel. While we're all for smart traveling, try and remember to put your phone in your pocket and tilt your head back up every once in a while-you don't want to miss what's in front of you.