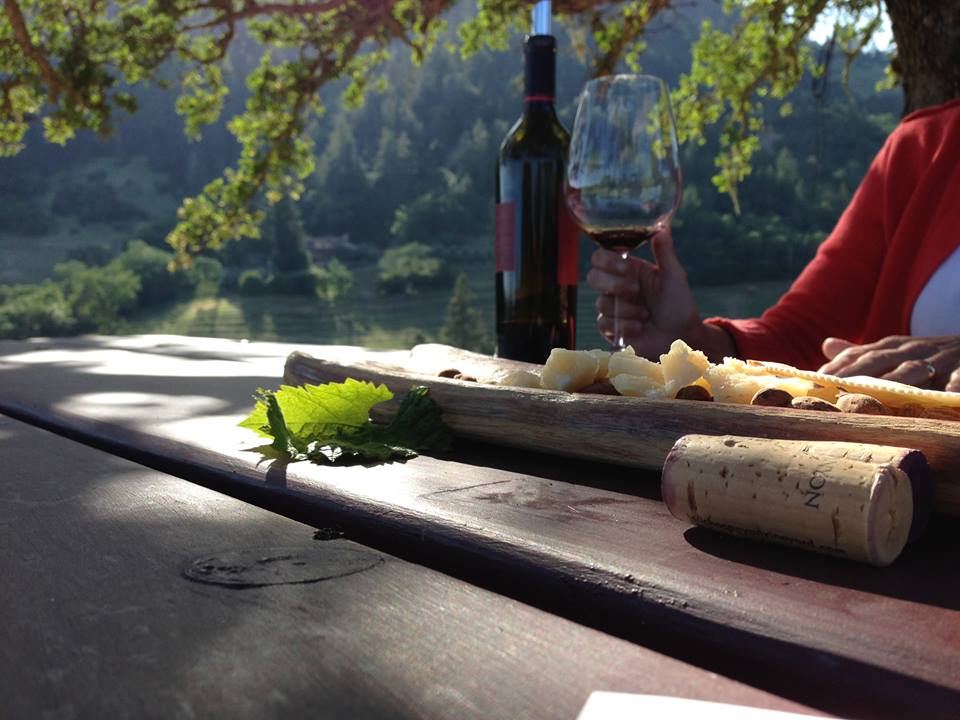 September is grand for a number of reasons, not least of which is that glorious event that is grape harvest. And there is no state in the U.S. that harvests more grapes than California (which produces 90 percent of the nation's wine).
Need more reasons to make a grape escape to California? Try one of the many below. September is all about celebrating California's bounty, from the Sierras on down to San Diego, pack your grape stomping shoes and head on out to California wine countries for tasting, carousing, and enjoying life Dionysian style. Here, your guide to the best California Wine Month events.
North Bay
What:
Harvest and Polaris ATV Vineyard Experience
Why:
Before it becomes the nectar of the gods, it's grapes and fermenting juice. On this vineyard experience, you'll get a taste of the winemaking process.
Where:
Jericho Canyon Vineyard,
Calistoga
When:
September 1-30
How much:
 $80 (by appointment only).
What: Harvest Party
Why: Because grape stomping and bocce are a divine pairing. Plus, there's live music and barbecue (oh, and wine).
Where: Alexander Valley Vineyards, Healdsburg
When: September 26
How much: $75
What: Harvest Celebration and Grape Stomp
Why: A grape-stomp competition and dancing will indulge both your party attitude and your competitive streak. Also on the menu are oven-roasted pizzas and barrel tastings.
Where: Castello di Amorosa, Calistoga
When: September 21
How much: $115
What: Harvest Party (part deaux)
Why: Meander through fruit trees, cluck with the chickens, groove to the music, and savor the "edible delights"--what's not to love about getting down on the farm? A portion of the proceeds support CAFF  (Community Alliance with Family Farmers)
Where: Clif Family Farm, Angwin
When: September 28
How much: $60 ($20 age 20 and under)
What: Sonoma Valley CRUSH
Why: Get a true taste of Sonoma County with harvest activities (think tours, winemaker chats, demos, and more) at wineries 17 wineries.
Where: Sonoma County
When: September 27-29
How much: $35 for a three-day tasting pass
Central Coast
What: Gourmet Grazing on the Green
Why: You can savor local food, wine, beer, jam, and music, all while benefiting cancer.
Where: Aptos Village Park, Aptos
When: September 21
How much: $65
What: Harvest Tour de Vin
Why: Three glorious wine-fueled days featuring exclusive tours, classes, luscious lunches and all things "the good life."
Where: First Crush Winery, Paso Robles
When: September 22-24
How much: $750
What: Harvest Wine Dinner
Why: It's the full-bodied experience--you'll enjoy wine tasting while the grapes are crushing and pressing. Then it's off to a family-style dinner in the Cellar.
Where: Château Julien Winery, Carmel
When: September 20
How much: $105
What: Sunset SAVOR the Central Coast
Why: This mondo-fest celebrates everything that is delicious about one of California's most fertile regions. Beyond food and wine extravaganzas. there are adventure tours (Abalone on the Cliffs of Cayucos, anyone?) and special dinners.
Where: Santa Margarita Ranch (and throughout San Luis Obispo County)
When: September 26-29
How much: Varies
What: Grape Stompin' and Wine Sippin'
Why: The glory goes to the fastest stomper (fullest bottle in 30 seconds wins a prize), but everyone walks away with a token "grape-foot" tee. Plus, food, music, the works.
Where: McGrail Vineyards and Winery, Livermore
When: September 28
How much: $25
Inland Valley
What: Road Trip Passport
Why: Fill up on tastings, harvest festivals, concerts, demonstrations, cycling excursions, and so much more. Bet you didn't know Lodi could be this cool.
Where: Lodi
When: September 1-30
How much: $20 passports offer discounts on activities
What: STOMP Out Cancer
Why: Play with a purpose. All proceeds from this event go to the American Cancer Society. Music will play, ice cream will be eaten, wine will be sipped, grapes will be stomped.
Where: Harney Lane Winery, Lodi
When: September 22
How much: Free to attend, $20 donation to stomp
Sierra Foothills
What: Hands-On Harvest
Why: Have the berries-to-barrel experience: touring the vineyard, collecting grapes, measuring sugar, and then glimpsing all the rest. All followed by a tasting and light lunch.
Where: Fenton Herriott Vineyards, Placerville
When: September 28
How much: $24.95
Photo: Wine Institute