I absolutely love smoked salmon. The salty, fatty, coral-colored slices of salmon are a perfect addition to breakfast, lunch or dinner. Of course, most of you are familiar with bagels smeared with cream cheese and topped with smoked salmon, but there are so many other ways to use this good-for-you and rich in omega-3 fatty acids fish.
For starters, how about making your own smoked salmon cream cheese?
Make Your Own Salmon Cream Cheese
Ingredients
8 ounces cream cheese, at room temperature
1/4 cup smoked salmon
1-2 tablespoons capers
2 tablespoons roughly chopped parsley (or dill)
2 teaspoons lemon juice
freshly ground black pepper
Directions
Combine all ingredients in a food processor.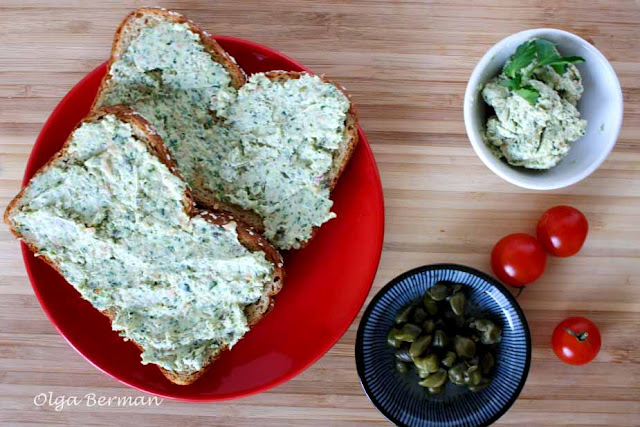 Want more recipes with smoked salmon? Try these:
Cold Potato Salad with Pickled Beans, Smoked Salmon and Dill Dressing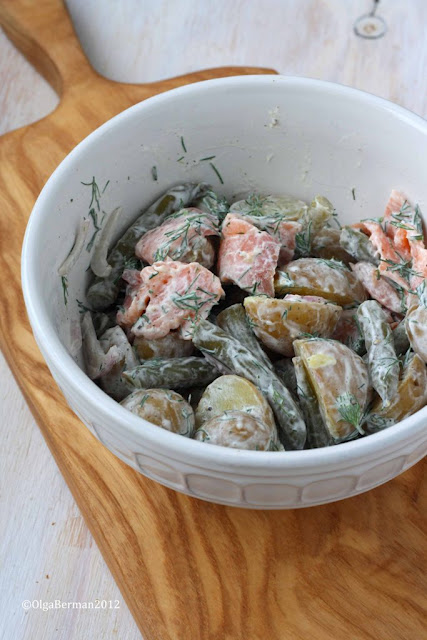 Miniature Potato & Smoked Salmon Appetizers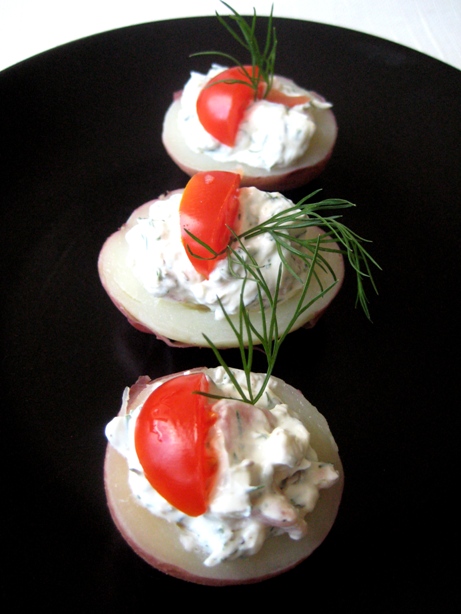 And for something cute, make this Salmon Tower in a ♥ shape for someone you love!