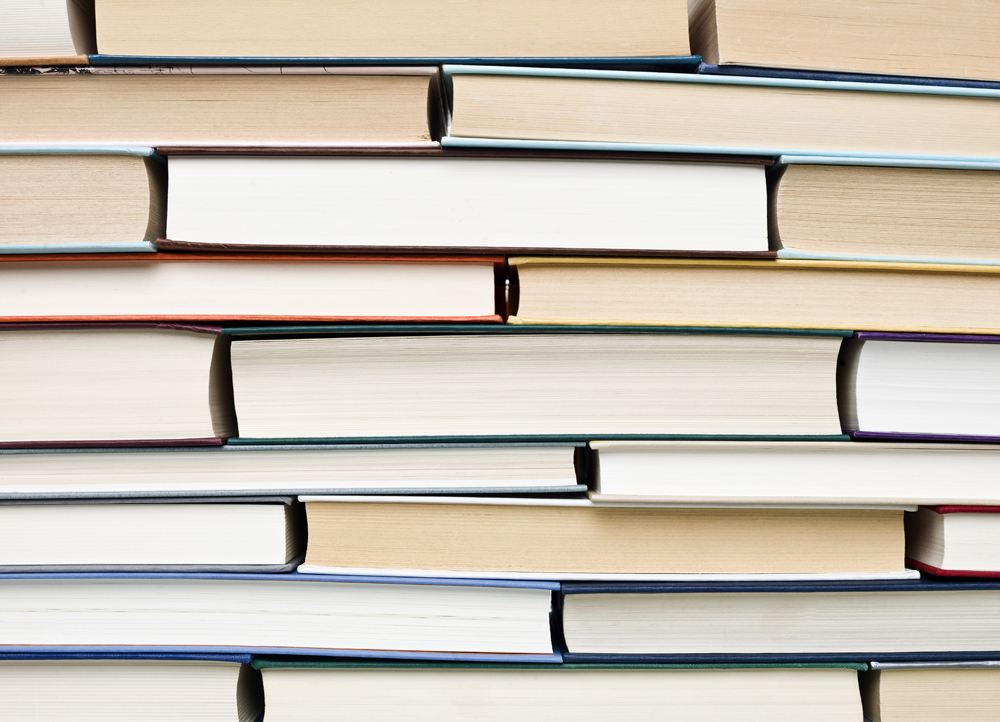 I recently was at Dulles International Airport with a ten-hour flight ahead of me. My husband and I finally went on vacation after a crazy year characterized by moving from one side of the world to the other and getting adjusted to the small-town life after living in big cities since we were born. I was in desperate need of a book to keep me company during the long time spent in the air and to help me relax on the beach while making the best of my getaway.
I attentively studied every shelf of the numerous small bookstores there were at the airport. Paperbacks of books that will probably be forgotten in five years (but were nonetheless massively talked about) were proudly displayed, trying to catch the attention of the last-minute readers. I wanted to go for something inspiring to enrich my holiday, but I also wanted to empty my mind without worrying about serious issues. I didn't want to get lost in some cerebral trip while living the real one. I decided to go for two completely different genres.
The first volume I picked was from Pulitzer Prize-winner Geraldine Brooks. Her newest creation, Caleb's Crossing, is an interesting and captivating journey through days long gone (the story takes place in the 1660s), and through civilizations and environments I have previously only heard of in movies or studied in school; all with a spectacular attention for vibrant and brilliant details and a realistic language.
My second choice was definitely more shallow. After all, I was going to spend my days on a beach by the ocean and I wanted to laugh at silly situations and be transported into a parallel universe made of stiletto shoes and useless accessories. I bought something called The Liar, the Bitch and the Wardrobe by Allie Kingsley. The first half of this novel is a complete plagiarism of The Devil Wears Prada (which shouts "airhead" from every angle, but is at least fresh and funny under certain aspects: a good beach-read). By the time I finished half the book, I felt ashamed. I was ashamed of what I was reading because it was poorly written and poorly edited with an embarrassing storyline and an ending that I can't even define as predictable, because that would be both a compliment and an euphemism. The entire thing is a complete failure and an utter waste of paper, without even being funny or slightly witty.
I know you're all wondering what exactly I was expecting from something that goes under that name. The answer is: entertainment. I wanted to be entertained while sipping a piña colada, but I was ashamed because what I had in my hands was an offense to my intelligence. There have been other times in my life when I have read and I have been conscious of the fact that I wasn't increasing my knowledge, but rather turning my brain off, because that's what I needed to do.
It is fine. It's fine to read a stupid book because we want to forget about everyday problems, it's fine to watch a silly show for the exact same reason and it's all right to spend 10 dollars to go to the movie theater just to enjoy some special effect. It's not illegal, and it won't turn your grey matter right into jelly. What matters is to be aware: Be conscious that behind those written words, those running images on a screen and those characters on TV, there's absolutely nothing. All you're doing is wasting your time (and it's okay). You're not watching a great film, you're not reading an amazing story and you're not experiencing anything remotely artistic.
Let's face the inevitable truth that vacuity is a part of life that sometimes appears to be necessary, but let's not get caught in the false belief that we can call everything we put our eyes on "literature." Saying that titles like The Liar, the Bitch and the Wardrobe are always good as long as they initiate new individuals to the wonderful printed world is not only arbitrary, but a stretch of reality. Learn how to be able to recognize the trash of tomorrow amongst the trends of today, and give any form of real art the dignity it deserves.