The first time I came in contact with the concept of island, as associated to a semi utopian place, where wilderness and happiness walk hand in hand and follow the moodiness of the sea, eternal symbol of life, was when I watched Peter Pan. I remember a sudden desire of moving, with a couple Barbie dolls and with my cat, to the island of Neverland, where everything lives and nothing grows old! Unfortunately, though, my dreams were soon crashed when I realized Neverland never existed and never would have. I, however, didn't despair and, with a full mind, started going on imaginary prolific trips to those islands that are, instead, very much real. The attractiveness of the destination seemed to be proportional to how distant such destination was. Apparently, I'm not the only one who indulged in these fantasies!
I recently discovered that some people, whose names are not Peter Pan, have actually gone and realized their long time dream of buying a tropical island, making tranquility and sunshine their everyday reality. Others have simply decided not to get a plane ticket back and to make a usual vacation spot their permanent heaven.
Scattered through the seven seas, these seductive islands are the perfect example of everything there's to love about tropical life.
Roatan, Honduras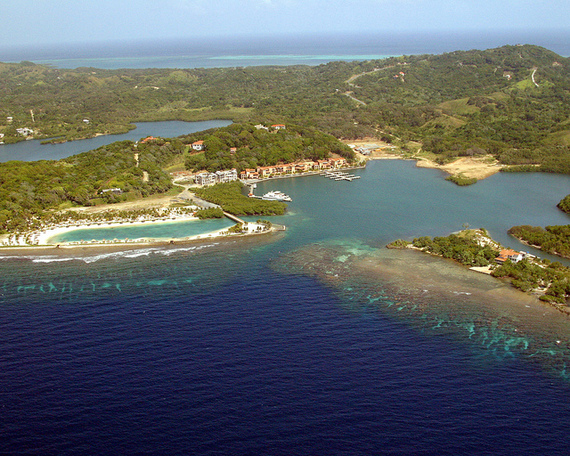 Photo Credit: Steven D
If you've always thought (and to be honest, I did), tropical islands are half the world away, think again! Roatan is a mere two and a half hour flight from Houston, Texas, but it still has miles of gorgeous clear sandy beaches and that peaceful lifestyle that attracts so many visitors. Roatan's nearby islands, Utila and Guanaja, are as uncontaminated and beautiful as they can be. Hop on a plane and choose this destination if beach life is what you're looking for!

Bocas del Toro, Panama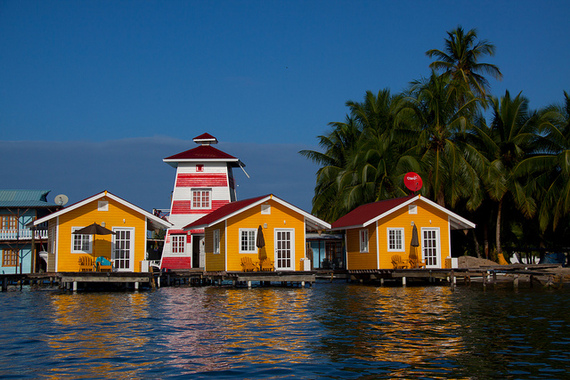 Photo Credit: Chris Goldberg
Partially undiscovered, this archipelago in the Caribbean has yet to be taken over by crowds of tourists, making it ideal for a quiet stay characterized by snorkeling, fresh seafood and calmness. Bocas del Toro is generally a top choice for Panamians, who often spend their vacation there, while a growing community of expats is already calling Bocas del Toro home, thanks to the friendly visa requirements necessary to move to this archipelago and to the fact that real estate is surprisingly cheap in Bocas.

Boca Chica, Panama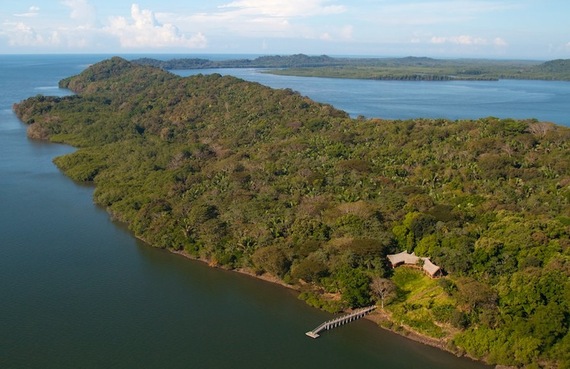 Photo Credit: Park Wilson
Boca Chica is a hidden gem among a group of fifty islands, some of which are entirely inhabited, in the Gulf of Chiriqui. In other words, this site is every adventurer's dream, as discovery and breathtaking natural settings are all around it. However immersed into the wild, these islands are incredibly close to civilization; the city of David, with its lights and its comforts, is within an hour from the aforementioned tropical paradise.

Maldives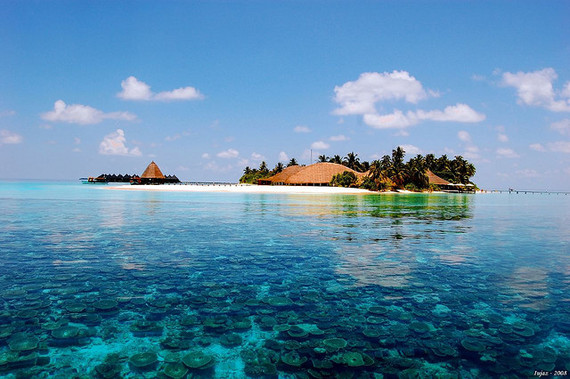 Photo Credit: Mohamed Lujaz Zuhai
Maldives is a name familiar to many, yet still so charming and attractive. Their uniqueness stands in their core: they're, in fact, a large group of coral atolls, that emerge like sparkling stones from the Indian Ocean. Locals are always eager to welcome visitors and they definitely give these luxurious isles the magic touch they're famous for.

Bali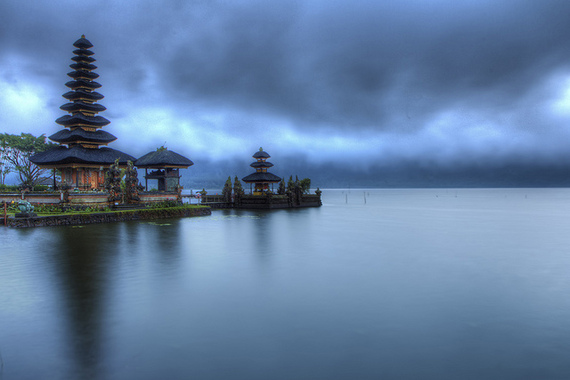 Photo Credit: Jimmy McIntyre
About ten years ago, my friend Anabel went to Bali and she's still talking about it. This Indonesian spot is not only one of the most lively tropical islands there are, but it's also abundant in culture and history and it offers all sorts of experiences to foreigners looking for diversity. Temples, white sand beaches, night clubs, malls, restaurants and hidden mountains: Bali has it all!

Caye Caulker, Belize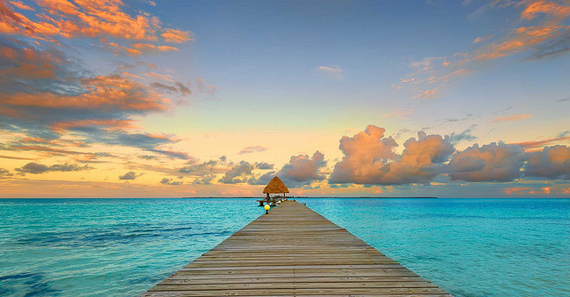 Photo Credit: Mike Heller
If you're truly tired of city life and its social rules, then Caye Caulker, in the Belize Barrier Reef, will not disappoint you. You can leave your shoes home and enjoy this island barefoot, or you can jump on one of the many golf carts to get around and relax: either which way, being laidback is the only way of life in Caye Caulker.

Saba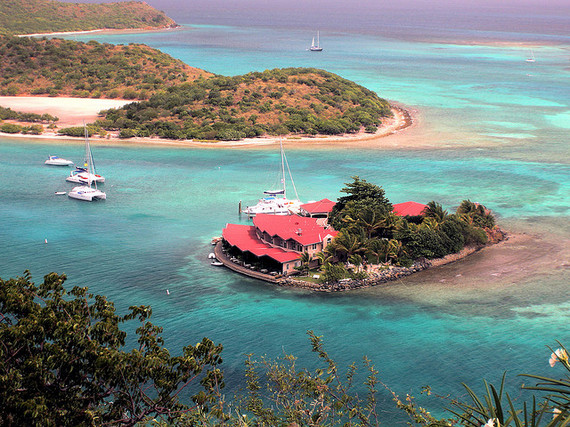 Photo Credit: senicholas
Known as "The Unspoiled Queen of Caribbeans", Saba is a dormant volcano, in the Netherland Antilles, that never ceases to enchant its guests. This tiny secluded location has so much life and natural eclecticism that even the pickiest adventurer will be surprised by its environment. Fulfilled with friendly locals, who proudly preserve their culture by not allowing franchises, Saba is one of a kind!

Ambergris Caye, Belize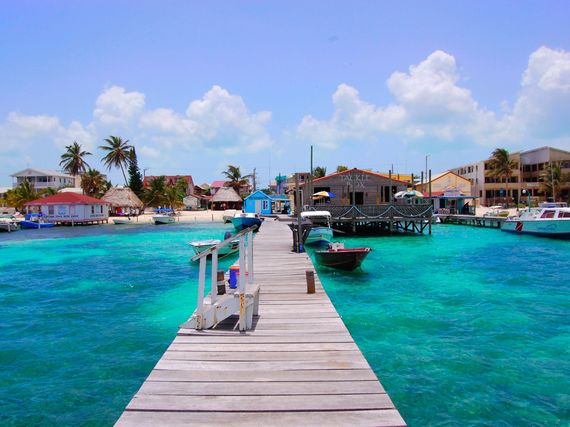 Photo Credit: Belize hub
A couple hours from Florida (yes, I said Florida!), Ambergris Caye is stunning but budget friendly. It instantly captivates the eye and it has that international flair that, like a magnet, will only make you want more! Its waters are home to the second largest barrier reef in the world and its streets, in the town of San Pedro, are populated with shops and restaurants.
So, are you thinking about moving to a tropical island yet?