One of fashion's biggest stars Calvin Klein, is an icon in an industry that can make a designer a household name one year and then send them crashing back into anonymity the next. Yet he has managed to maintain prominence since founding his company in 1967.
Influenced by his grandmother, who was a seamstress in the Bronx and his mother's love of style, Klein knew from a very early age that fashion and design were his passion. In his first runway show Calvin was immediately recognized as a rising star in the industry and was hailed as a young Yves Saint Laurent.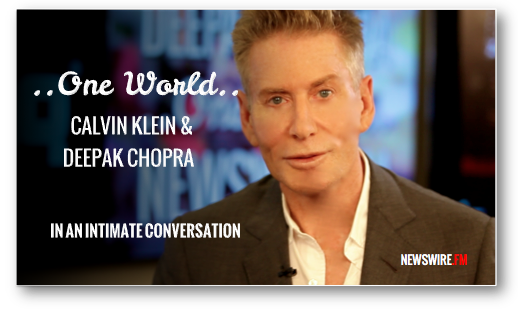 Calvin Klein's continued success has largely been based on his focus and his ability to stick with his own personal aesthetic. "There has to be a way to communicate to people what you stand for," he explains in his interview with Deepak Chopra.
"I don't want to say it was easy, but...if I loved it, and I thought it was as good we could do, then usually the result came out well." In an industry dominated largely by bold and busy prints, materials and shapes, Klein has maintained his clean and simple aesthetic and it continues to be successful decades after it was originally introduced.
Not one to be constantly in the spotlight himself and agreeing to interviews on a limited basis, Klein generally prefers to let his work speak for itself. The elegance of simple and clean lines is not something that Klein maintains only in his garments but also in his marketing strategies. With simple black and white advertising campaigns, the brand launched many models, including Brooke Shields and Mark Wahlberg into stardom. Today a Calvin Klein ad is instantly recognizable around the globe for its simple and consistent messaging. His body of work and his sizable success are a testament to the fact that sometimes less truly is more.
This is a blog series produced in partnership with One World, a video series with Deepak Chopra and NEWSWIRE.FM. To view the full video and subscribe to all the episodes click here:
http://newswire.fm/one_world/video.php?guest_id=213&srcid=huffington