By Michelle Schuman for the Orbitz Travel Blog
Ibiza, Nice, the Amalfi Coast. These Mediterranean gems are popular for good reason: gorgeous beaches, incredible food and that worlds-away feeling. But they can also be a little, well, crowded. Here's where to enjoy the Mediterranean Coast's mind-blowing beauty--without sharing the view.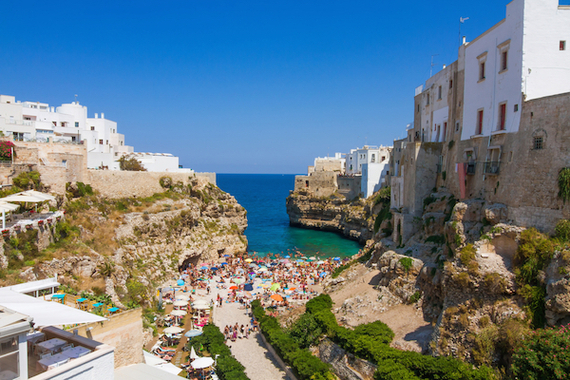 Polignano a Mare, Italy
This tiny Italian enclave was made for taking it easy, offering some of the Adriatic coast's best beaches, and a distinct under-the-radar vibe. The walled city is perched atop a 20-meter-high cliff, making it a popular point for cliff diving into the turquoise waters. The town's also known for its dreamy gelato--try one from Il Super Mago del Gelo and pair it with a 'caffe special', a naughty-but-nice drink made with espresso, sugar, lemon zest, cream and amaretto. Once the sun goes down, head to Grotta Palazzese, a romantic restaurant tucked inside a limestone cave, where you can sip local wines, enjoy fresh-caught seafood and sweeping ocean views.
No, this is not one of Croatia's famous Game of Thrones filming locations, but that's what makes it such a hidden treasure. Formed by a small peninsula that gives way to green, rolling hills covered with historic homes, it's no surprise that one of Istria's biggest draws is the seafood. Whitefish and pilgrim scallops are popular here, as are the region's famous white truffles, award-winning wines and tasty olives. After sampling the local fare, check out the Byzantine art inside the Euphrasian Basilica and explore the well-preserved ruins of a Roman amphitheater.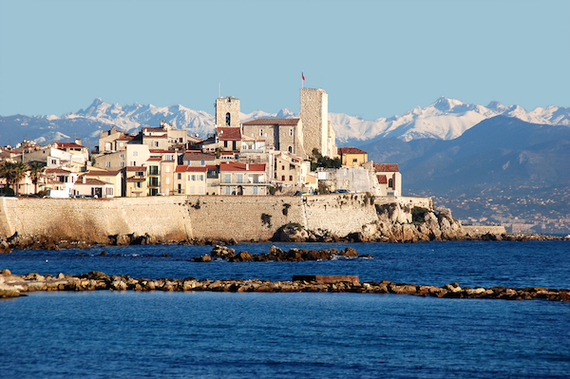 Antibes, France
Drink where Scott and Zelda Fitzgerald drank (heavily). After exploring the cobblestone streets that slice up this French Riviera port town, head to the duo's namesake Fitzgerald Bar inside the Hotel Belles Rives, where you can sip champagne cocktails from a terrace overlooking the sea. Across the peninsula, you'll find the works of another legendary artist: Pablo Picasso. The famous painter once said, "If you want to see the Picassos from Antibes, you have to see them in Antibes." And it's true--the ceramics, lithographs and paintings in the Picasso Museum have never left town.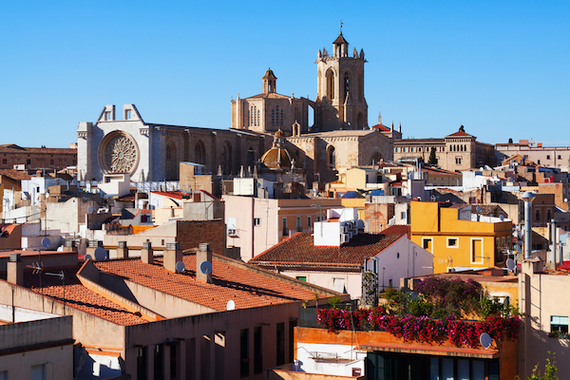 Tarragona, Spain
You could probably spend your entire trip here geeking out on Roman history, and for good reason. This sunny port city is packed with ancient ruins, subterranean tunnels, archaeological relics, a seaside amphitheater and dizzying network of medieval streets. But don't let all the ancient goodness fool you: modern Tarragona is worth discovering too. Spend a day lounging in the sand at Playa El Miracle, and at sundown, belly up to the bar at La Isla de Mojito for their namesake tropical drink. Then, if the dance floor's calling your name, nearby Highland will be hopping all night long.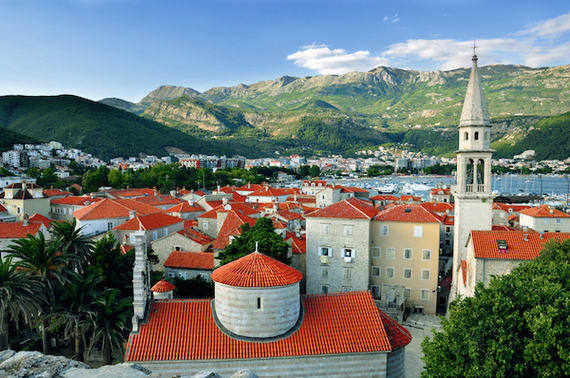 Budva, Montenegro
If you've never heard of Montenegro, you're not alone. This tiny Balkan country has only been around since 2006, since the dissolution of Yugoslavia, but it has one of the oldest histories on the Mediterranean Coast. Budva, a coastal city on the Adriatic, is prized for its pebbled beaches, lush backdrop and medieval walled old town. Wander along the Trg Izmedu Crkava ('square between the churches') where you can see several ancient churches, including St Mary's, which dates back to 840 A.D. For a taste of modern life, get a drink at one of the beach bars along the promenade and watch the million-dollar yachts float by in the distance.
Procida, Italy
This is where the born-and-bred Italians vacation. The island, located just off the coast of Naples, is blessed with lemon groves and pastel-colored houses that cascade down to the seashore. Plenty of waterfront trattorias dot the area, where you can indulge in local favorites like stewed rabbit and citrus salad with hot chilis. One of Procida's best traits: its proximity to Naples, Capri and Ischia. They're all just a boat ride away, so plan for a day trip or two.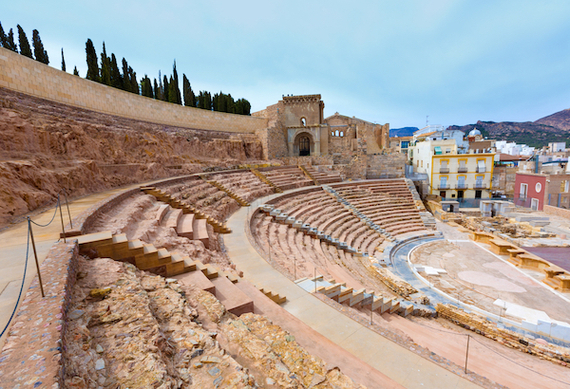 Cartagena, Spain
Cartagena is mind-blowingly old--its naval port predates ancient Rome by almost 200 years. So it's no surprise that it's chock-full of cultural riches like the Roman Theatre Museum, a necropolis and the Batteries of Castillitos. The city also offers some choice eco-tourism, where you can scuba-dive shipwrecks and colorful reefs, or try kitesurfing, kayaking and waterskiing at Mar Menor saltwater lagoon. Up for something artistic? Check out the interactive exhibits at the Gaudi Centre, named after the city's famous native son.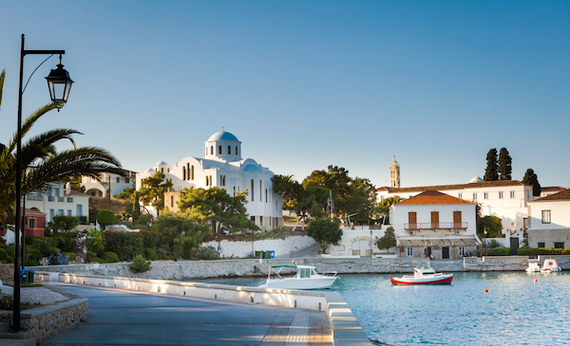 Spetses, Greece
Cars are not allowed on Spetses, meaning you can really get a taste of old-fashioned Greek life here. This Saronic Island is known for its secluded beaches, traditional boat-building culture, and the marinas that hold the local wares. Tour the island by scooter, or by foot to discover gems like the Anargyri Beach and its beautiful Bekiris cave. The morning fish markets are also a must-see, which fuel the island's seafood-driven cuisine. Sample some of the best around at the Poseidonion Grand Hotel's restaurant On The Verandah, where you can try shrimp carbonara and scallops with saganaki while enjoying views of the port. Athens is only a two-hour boat ride away, in case you need a taste of that big-city life.
Related: Undiscovered Greece: The islands of Hydra and Spetses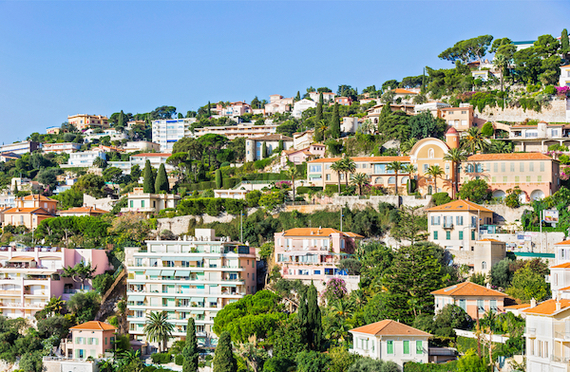 Villefranche-sur-Mer, France
Provence meets the sea at the tiny town of Villefranche-sur-Mer, whose cascading hills and colorful, provincial homes have served as the background in films such as Ronin and To Catch a Thief. A short walk from the idyllic beach and quaint little waterfront cafes is the medieval Old Town, where you'll find 12th- and 13th-century buildings draped in flower gardens. And added bonus: Monaco and Nice are only about 30 minutes away by car.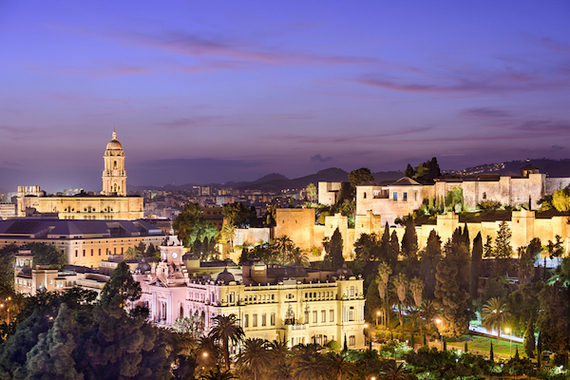 Malaga, Spain
Malaga offers one of the warmest winters in Europe. But that's not the main draw here--it's also known for its delicious tapas, fantastic beaches, ancient Roman ruins and lush rolling mountains. Spend a balmy afternoon exploring Gibralfaro Castle and shopping--Malaga's fashion scene runs the gamut from international retailers to luxury fashion and quirky boutiques. The Picasso Museum is also a must, boasting more than 200 works by the city's famous native. About an hour east of Malaga are the Nerja Caves, where you'll find prehistoric cave paintings dating as far back as 25,000 B.C. The caves also host concerts all summer long, so if 'cave concert' wasn't on your bucket list before, it definitely should be.
More from the Orbitz Travel Blog:
Four great regions of Spain: What to see, do and eat in each
23 cruise tips that will change the way you cruise
5 unexpected souvenirs to buy on your next Europe trip