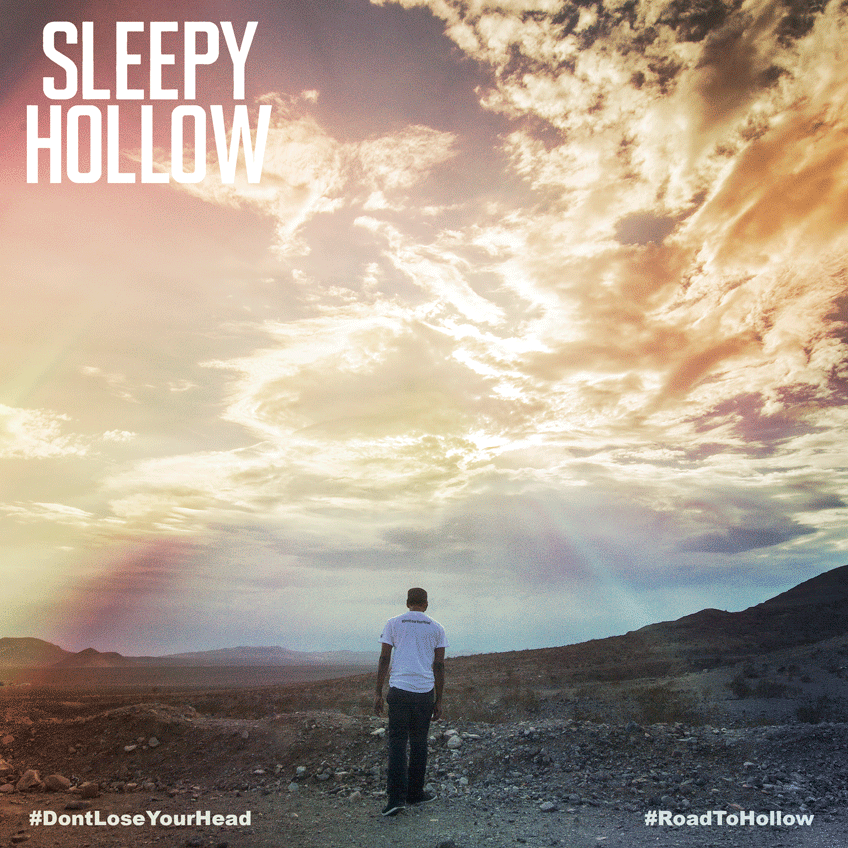 If you've seen the episode of Celebrity Ghost Stories in which I appeared, you know exactly how I feel about the supernatural. All I know for sure is that strange things that I cannot explain do happen. For example, once I got scared and my eyes didn't bug out. I swear that actually happened. If haven't seen my eyes bug out, check out the scene in Ivan Reitman's Evolution, wherein a doctor extracts an alien from my posterior. And, no... that is not a butt joke. It was just Harry Block's way of asking for ice cream.
In addition to our love for deep-fried Twinkies, twerking and Honey Boo Boo, it would seem that America has a long fascination with tales of headless horror. This past summer, as I prepared to embark on a cross-country road trip from Los Angeles, Calif., to Wilmington, N.C., to begin filming the new Fox TV series Sleepy Hollow, I used the opportunity to learn the truth behind the legend -- a mythology that lives far beyond the quaint village of Sleepy Hollow.
Sleepy Hollow is a modern take on the Washington Irving tale, but it's never been told like this before. For starters, our Ichabod isn't exactly what you'd call a modern man -- he's awakened in 2013 following a Revolutionary War battle in which he beheaded a Hessian mercenary. I play a character by the name of Captain Frank Irving -- no relation to Washington -- who is skeptical of Crane's claims. The show will take you on a wild, spooky, thought-provoking ride, and I can't wait for you to see it.
In my research for the show, I learned that headless-themed folklore has existed around the world since the middle ages. Ireland has The Dullahan and Northern India has The Dund. Then there's The Headless Gringa in the Galapagos Islands, The Headless Priest in South America, and so on and so on... too many to mention here.
In American popular culture there's really only one headless horseman to speak of, and that's the protagonist in "The Legend of Sleepy Hollow." But as you will soon see, there are countless more tales to be told.
So, together with an awesome crew of young filmmakers (you didn't really think I was going to drive across America by myself, did you?) I embarked on a wandering route, sometimes driving hundreds of miles off course, determined to track down the truth.
The Four Horsemen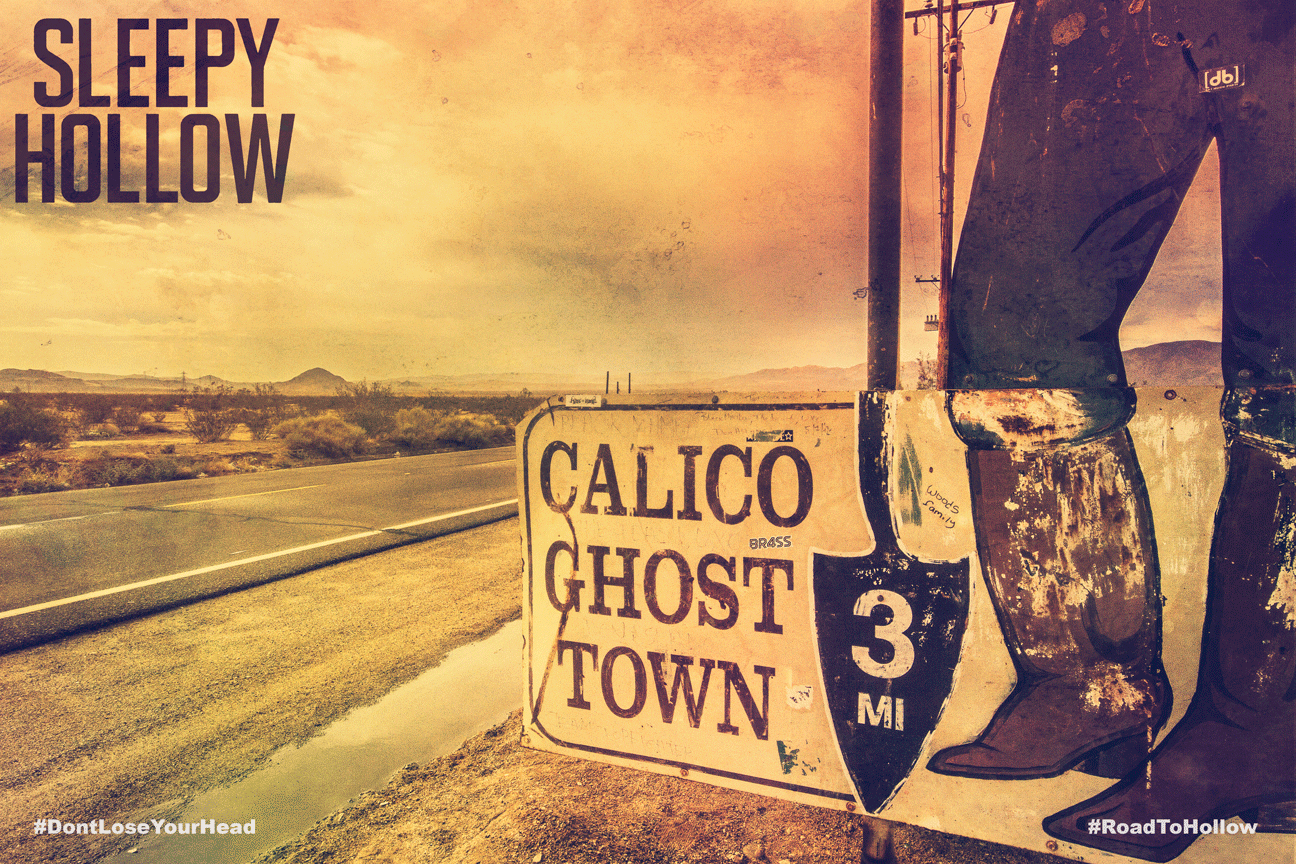 Our first stop was Calico, a ghost town in Yermo, Calif., just east of Barstow. Yermo is a Spanish word meaning wilderness -- and the area outside Yermo is wilderness, just not in the traditional sense. The harsh, expansive landscape of the high desert is haunting even in broad daylight, and the sight of it can, at times, cause a chill in the 102-degree heat. Very little can grow or survive in the inhospitable Mohave climate, and the plants that are living look like they're dead. Take the gnarled Joshua tree, for example, which an early explorer in these parts described as "the most repulsive plant in the vegetable kingdom." Then there's turpentine broom and creosote bush -- whose names alone are just plain creepy. And so, it's not hard to imagine that in 1965, the complete skeletons of a headless man and his horse were unearthed here. As the story goes, dude died in the mid-1800s during a fight between ranchers and horse thieves. It's unclear which side he was on. Or why his head is missing.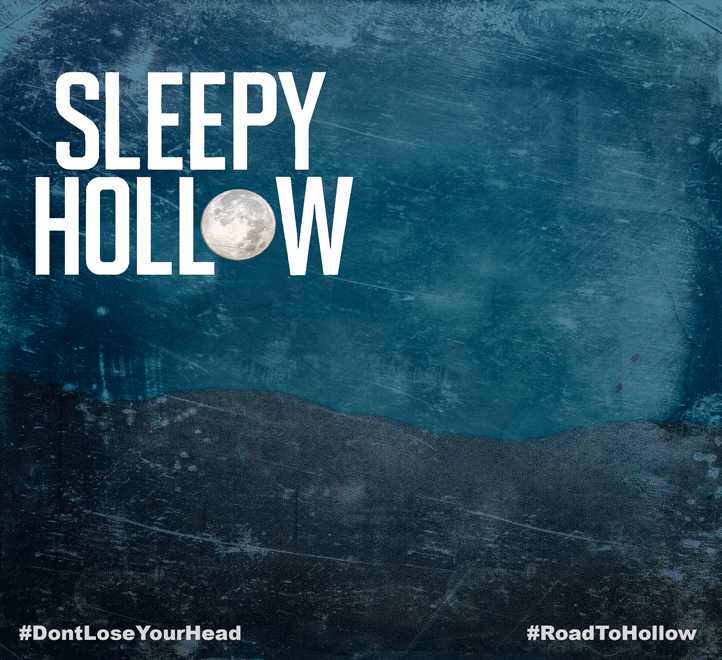 Moving east I couldn't pass up stopping in Santa Fe, N.M., a charming city with a rich history and its very own headless horseman. Back in the Spanish colonial days of the late 1600s, one Juan Espinoza was apparently dissatisfied with the love potion he purchased from two local Spanish witches. A brutal fight ensued and Juan was stabbed to death by said witches, who then decapitated his corpse and cursed his head for good measure. Today, people claim the ghost of a headless horseman can be seen galloping down Alto Street where the murder occurred.
A long detour south took us into the heart -- actually, more like the belly -- of Texas. On Headless Horseman Hill, near the Mexican border, we searched for El Muerto, a headless bandito who reportedly roams the plains on a wild mustang. Locals told us The Dead One was beheaded by a rancher in the 1850s for attempting to steal his horse. They also told us not to pick up any hitchhikers.
After a long trek east, we dipped deep into Osceola County, Fla.,, south of Kissimmee -- an area known more for theme parks than paranormal activities -- in search of Dead Man's Oak, a tree that's supposedly haunted by another horseman (headless, naturally). Again, this story involves Spaniards, a horse thief, and decapitation -- you get the picture. Unfortunately, directions to the site were sketchy at best, and we left Florida not knowing if we actually saw the tree or not.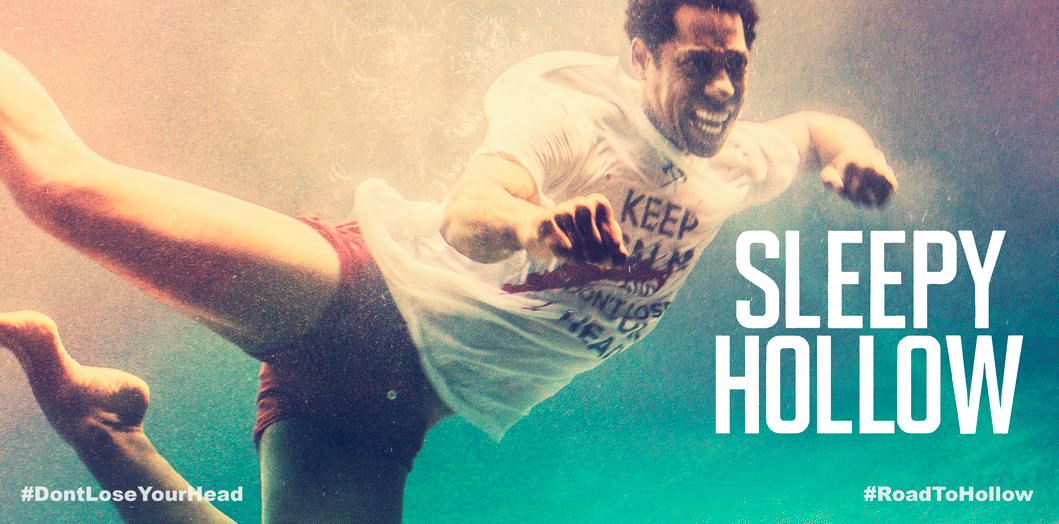 So, what do these cautionary tales teach us? Don't steal horses. In fact, don't steal -- period. And don't complain to brujas who gave you some bad love potion, because chances are they don't give a damn about customer service.
The Final Stop
This trip wouldn't have been complete without our visit to the final resting spot of Washington Irving: Sleepy Hollow Cemetery in Sleepy Hollow, N.Y. Originally called North Tarrytown, the village changed its name officially in 1996.
Fun fact: Sleepy Hollow It's also home to the headquarters of Kool Aid.
This is the place where it all began... and ended.
And now it begins again...
I hope I've convinced you to join me for the crazy journey that lies ahead on Sleepy Hollow. See you on the road.
Sleepy Hollow premieres September 16 on Fox (and airs every Monday night) at 9pm/8pm Central