With Mother's Day right around the corner, we've taken this occasion to award literature's most horrifying mothers the accolades they deserve. Read on, and then thank your mom for being her wonderful self by springing for the big bouquet this year (or a year of free reading). And the awards go to...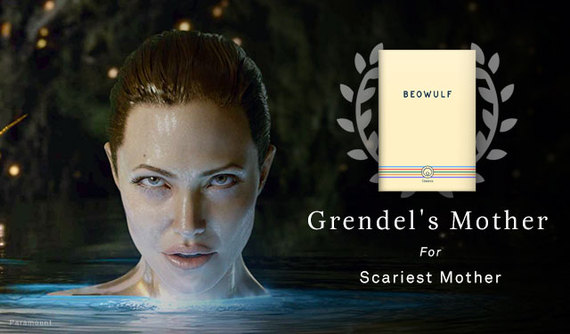 1. Scariest Mother
Grendel's Mother, in Beowulf translated by Gareth Hinds
Grendel's mother isn't completely a "bad mom," but she's really scary. She's Beowulf's biggest foe (he killed Grendel, she wants revenge). Let's just say you wouldn't want to do anything to anger this monster-mom.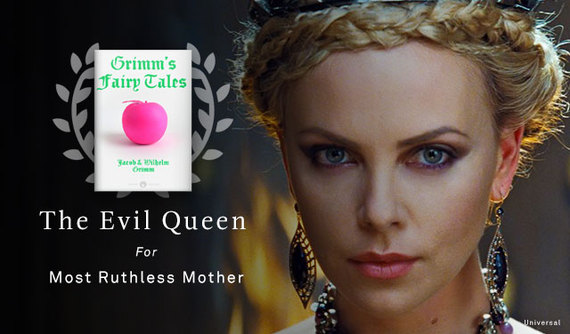 2. Most Ruthless Mother
The Evil Queen, in "Snowdrop" (aka "Snow White") from Grimms' Fairy Tales by Jacob Grimm and Wilhelm Grimm
Proud, arrogant, and dabbling in the dark arts, she uses her magic mirror (the antique iPhone?) to tell her who's the most beautiful in the land. She just can't allow her stepdaughter to be prettier than her, so she'll eat Snow White's organs instead. (The kid's movie shielded us from that one...)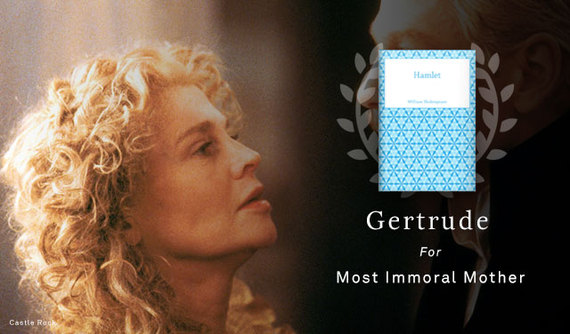 3. Most Immoral Mother
Gertrude, in Hamlet by William Shakespeare
Murderous, power-hungry, accused of infanticide. It doesn't get much worse than that. No wonder everyone around her goes insane.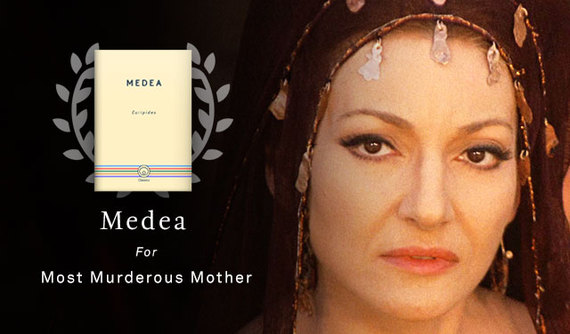 4. Most Murderous Mother
Medea, in Medea by Euripides
Medea avenges her husband Jason's betrayal by slaying their children. We're not really sure what that accomplished, except ensuring Medea's isolation. Maybe she should win two awards: Murderous and Dumb?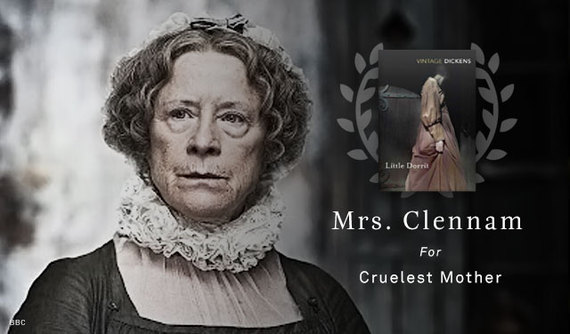 5. Cruelest Mother
Mrs. Clennam, Little Dorrit by Charles Dickens
Arthur Clennam's stepmother never lets him see his beautiful biological mother, who dies of grief from being separated from her son. It's like good cop, bad cop, but with mothers.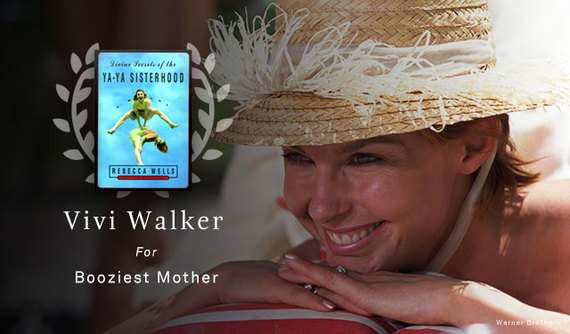 6. Booziest Mother
Viviane Joan 'Vivi' Abbott Walker, in Divine Secrets of the Ya-Ya Sisterhood by Rebecca Wells
Vivi is a Southern debutante who's truly a joy to be around until she's had one too many G and T's.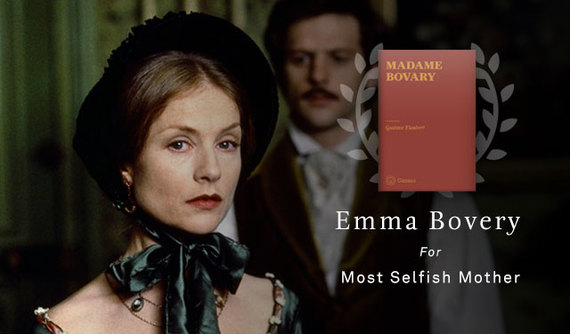 7. Most Selfish Mother
Emma Bovary, in Madame Bovary by Gustave Flaubert
Emma Bovary is an adulterous woman who spends her loving husband's money on luxuries the family can't afford. She is so disappointed by her marriage and by motherhood that she takes her own life and leaves her daughter to work in a mill.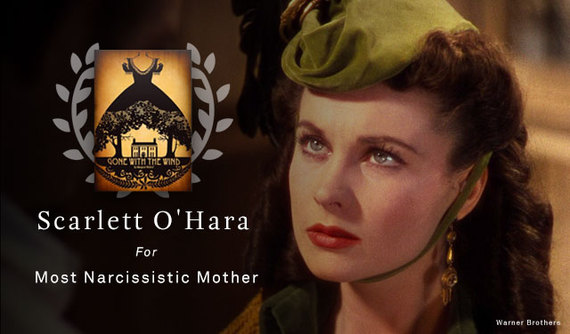 8. Most Narcissistic Mother
Scarlett O'Hara, in Gone With the Wind by Margaret Mitchell
Mother of three. Three?? We really don't remember Scarlett talking about anyone but herself.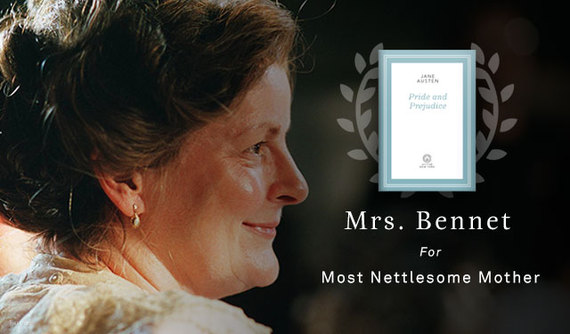 9. Most Nettlesome Mother
Mrs. Bennet, in Pride and Prejudice by Jane Austen
Unbearable one-on-one and embarrassing in mixed company, she's always trying to strong-arm Lizzie into marrying the worst man ever. Not to mention he's her cousin. Gross!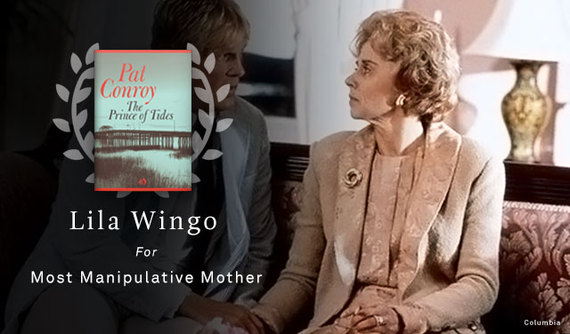 10. Most Manipulative Mother
Lila Wingo, in The Prince of Tides by Pat Conroy
Our mothers teach us a lot of things, like how to live with grace and beauty. The malevolent Lila Wingo missed the memo. Instead she teaches her kids how to be arrogant, status-hungry, and cruel.
So turn around and give your mother the 'Nicest Mom' award this year (at least in comparison to the above ten). Clearly she deserves it. Happy Mother's Day from Team Oyster.