It can't possibly be true, but, indeed, summer is coming to a close, and with it Hollywood's Summer Blockbuster Season. So, in addition to scoring at the box office, how did summer '08 measure up on the Green scorecard?
Greenest Movie of the Summer
Yep. The Incredible Hulk. Producer Gale Anne Hurd sought to make the film as green as possible and had the full backing of her star, Ed Norton.
First film to feature the Environmental Media Association's (EMA) Green Seal in its credits.
Decreased use of plastic utensils and water bottles.
Recycled materials during set construction.
Sourced locally and organically grown foods for the set.
Green Seal-qualifying criteria also included recycling and decreased or smart energy usage.
How about the Greenest Rock Star?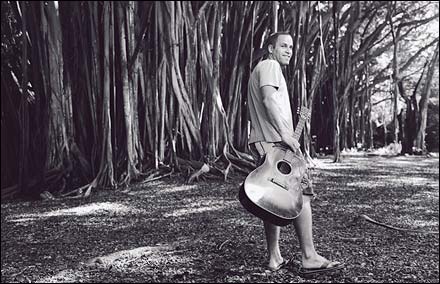 Correct! Jack Johnson tours in biodiesel trucks and buses and requests local and organic foods for his "green" (aka dressing) rooms.
Johnson was Billboard's greenest musician, incorporating specific eco-minded requests into his "EnviroRider" (the contract for accommodations and amenities signed between artists and concert venues), the concerts he plays and even the construction of his recording studio!
This weekend he'll be playing at the Outside Lands Music and Arts Festival 2008 in San Francisco's Golden Gate Park
Also Radiohead and Tom Petty are on the bill and on the green bandwagon. The S.F. festival has a seriously green agenda:
The X Games
ESPN has been running "X Games Environmentality" since 2005 to reduce the impact that the games have on the hosting city - this year it was L.A.
Skate ramps were made from Forest Stewardship Council-certified wood.
Participation by athletes and spectators in recycling and composting programs.
"Get Caught Recycling" is a recent initiative--if a fan "gets caught" recycling, they're rewarded with tokens redeemable for prizes at the TRASHed Recycling Store, sponsored by Global Inheritance.
MTV's The Real World: Hollywood
Season XX of The Real World took place in a Los Angeles eco-friendly house. It featured:
sapphire colored recycled glass countertops, Energy Star-rated appliances, bamboo floors,
vintage furniture, utilized solar energy (to heat its signature pool).
Green Movie Studio
20th Century Fox's Rupert Murdoch, announced a carbon-neutral goal by 2010. The studio has:
Begun to use solar-powered golf carts;
Changed light bulbs in all exit signs to cut carbon emissions;
New Fox Studios building will be News Corp.'s first LEED-certified building, certified for excellence in environmental design.
Shows such as 24 are committing to generating energy from biodiesel and other renewables. To encourage employee participation in the initiative, Fox is offering financial incentives to employees who purchase or lease hybrid cars.