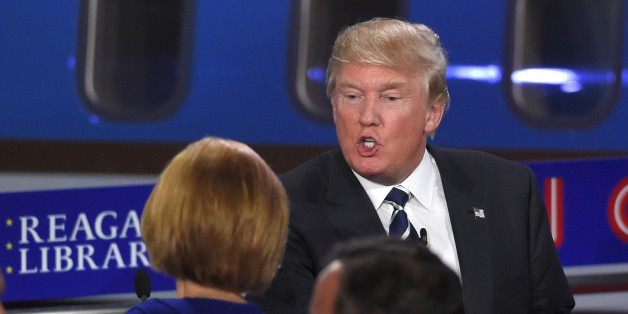 If you like your lies served BIG, BIGGER, BEST, then this was the year for you! In 2015, lies were everywhere: in international sports, presidential campaigns, at the largest corporations and important non-profits, among Super Bowl contenders, and even among those tasked with telling us the news. Here are the top ten lies of the year:
10.) BLATTER BLATHERS MORE FIFA FIBS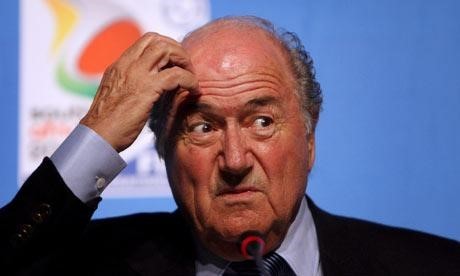 "Football is Sepp Blatter. Sepp Blatter is football," is the saying on a poster in Sepp Blatter's offices at the world soccer organization called FIFA that is responsible for the most followed sporting event in the world, The World Cup.
On a global scale it would be hard to find a bigger liar than FIFA and its former president, Sepp Blatter. Blatter, 79, is currently the target of investigations by Swiss and U.S. authorities. The FBI has alleged that Blatter directed a "World Cup of fraud." Among the allegations being investigated are various bribes, the presence of a $100 million slush fund, the bidding process for the 2018 and 2022 World Cup games, and the award of a TV contract to FIFA official, Jack Warner, at a fraction of its value.
9.) WHOSE LI(F)E IS IT ANYWAY?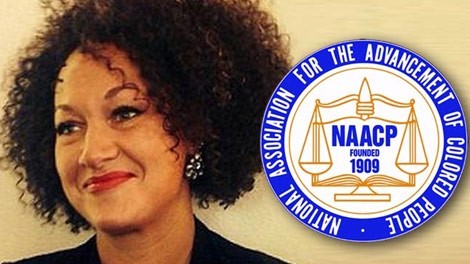 Yes, this happened: Civil rights activist and former professor of African studies, Rachel Dolezal, had to resign as president of the Spokane Branch of the National Association for the Advancement of Colored People (NAACP) following revelations that she misrepresented her racial identity as black. In June 2015, following Dolezal's allegations that she was the victim of hate crimes, her parents who are Caucasian came forward to say Dolezal was also white and was trying to pass as black. Dolezal defended herself by saying that she identified as African-American and that her racial identity is not based on biology or ancestry, all before eventually admitting that she was born white.

8.) NEWS ANCHOR OR NEWS FABRICATOR?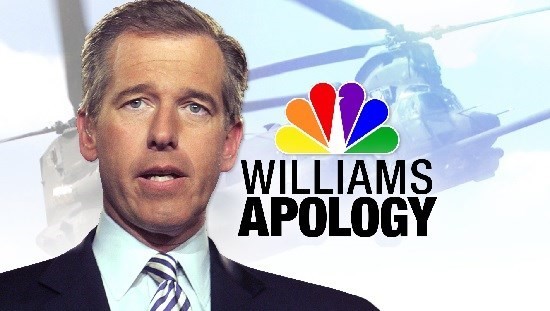 On the Jan 30th, 2015 NBC Nightly News broadcast, anchor Brian Williams, famous not only for chairing the news, but also for slow-jamming it on Jimmy Fallon, claimed that while covering the Iraq war in 2003, he was in a helicopter that was struck down by enemy fire. Social media exploded with several veterans saying that Williams' version of events never happened -Yes, a copter was hit by a RPG -but Williams was not on that copter. Williams apologized saying he misremembered. As a result, he was suspended without pay for six months while an internal investigation took place. He eventually lost the anchor seat entirely to Lester Holt and is now assigned to breaking news at CNBC.
7.) WINNING MATTERS MOST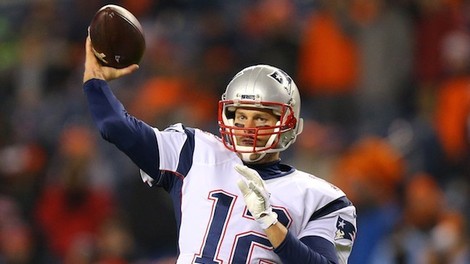 This was a bumper crop year for individuals lying in sports. Three more flagrant examples:
2015 started off winningly with "Deflategate," one of the major stories of the year. But who's the liar, Tom Brady or Roger Goodell? The accusation: that "Teflon" Tom Brady and members of the New England Patriots deflated footballs or knew that they were already deflated in their winning championship game against the Indianapolis Colts in January. An NFL investigation alleged that Brady knew, or should have known, about the deflated balls and was uncooperative and may have destroyed or withheld evidence from the investigation. He was suspended by the League for four games. After NFL commissioner Roger Goodell upheld the suspension, Brady's attorneys took the matter to Federal court where the suspension was vacated because the court found that "fairness and due process" were lacking in the proceedings.
Meanwhile in basketball, the Golden State Warriors' Head Coach, Steve Kerr, deserves special mention. After Game Three of the recent NBA Finals, Kerr was asked at least three times if he planned a starting lineup change. "No,' he said each time. In Game 4, Kerr replaced Andrew Bogut with Andre Iguodala. His explanation? "I lied. "...my options were to tell the truth...I could evade the question, which would start this Twitter phenomenon: 'Who is going to start for the Warriors?'...or I could lie. So, I lied."

Finally, Lance Armstrong is still champ. On Sept 24th, 2015, Armstrong was quizzed under oath by Justice Department lawyers. According to the NY Daily News, Armstrong said the following: "I think to the extent that we were asked, we all crossed that line with not being truthful," He continued, "I was unfortunately asked that question much more than anybody else, so therefore, I lied about it a lot more than anybody else. I felt an obligation to protect the team and my foundation and the sport of cycling and my family, etc., etc., etc." Those etceteras from Armstrong must mean that even he is getting bored with his own lies. 
6.) "NOTHING IS MORE IMPORTANT THAN THE INTEGRITY OF THE GAMES WE OFFER." OR NOT.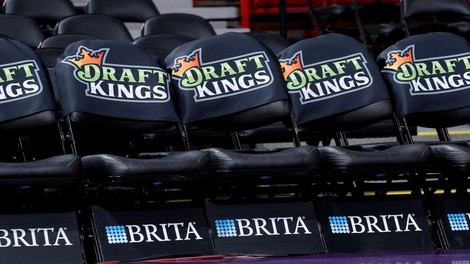 Draft Kings and FanDuel, those fantasy sport betting sites have long insisted that fantasy sports rest on skill instead of chance, and do not constitute forms of gambling. However, when two jackpots were won by employees of each company, allegations of insider dealings were raised by public authorities like The New York Times. Both New York State investigators and federal investigators conducted research into these claims and the court granted an injunction to put Draft Kings and FanDuel out of business. However, an emergency temporary stay was granted to the two companies by an appellate court for them to continue operations until the true lawfulness of their games can be "further considered."
 
5.) OH BABY BABY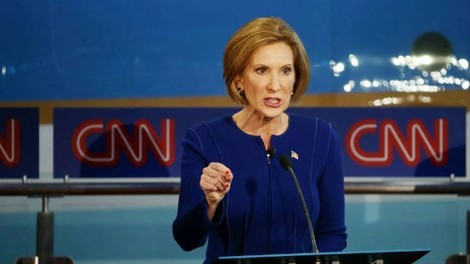 Republican contender, Carly Fiorina, delivered quite the blow to pro-choice advocates earlier this year when she boldly stated in the September GOP debate that a stream of shocking videos had been released against Planned Parenthood showing "a fully formed fetus on the table, its heart beating, its legs kicking, while someone says 'we have to keep it alive to harvest its brain," according to The Hill. Fiorina urged supporters of the national reproductive health services organization, such as Hillary Clinton and even President Obama himself, to take a look at the clips.
Unwilling to let Fiorina get away with her damning accusations, Planned Parenthood spokesman Eric Ferrero released an official statement that went along the lines of this: "Carly Fiorina is lying." Ferrero went on to say that no such footage exists and that Fiorina's claims were entirely false.
Despite Planned Parenthood's firm message, Fiorina continued to stir the pot by defending her remarks while campaigning in South Carolina and went so far as to release her own video showing graphic pictures of abortions, ironically titled "Character of Our Nation."
 
4.) DIDN'T SAY 'NYET' TO DRUGS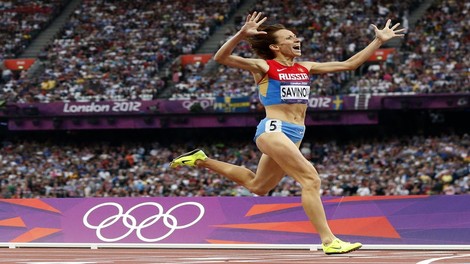 For its sheer number of liars alone, the Russian Olympic Track and Field team deserves a special mention. The World Anti-Doping Agency commission issued a report on the Russian team, citing a "deeply rooted culture of cheating" among Russian officials, coaches and athletes, according to USA TODAY. The following day, the International Association of Athletic Federations ordered the Russian team barred from international competition for its pervasive state-approved doping program. Whether the Russian team will be allowed to compete at next summer's Olympic games in Rio is still in question.
 
3.) THE CAUSE AGAINST THE COZ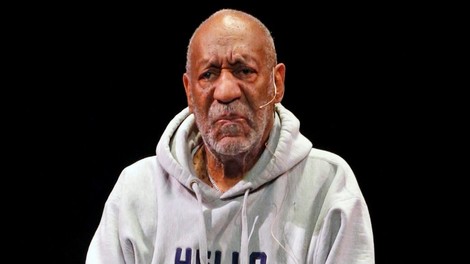 Bill Cosby, who at one time was the most beloved comedian and actor in America, and who, over the years put himself forward as a "public moralist" in the words of U.S. District Judge Eduardo Robreno, has now been accused by more than 50 women of molestation, drugging without consent, and rape. Recently, the Associated Press was able to receive the unsealed deposition Cosby gave in a 2005 lawsuit in which Cosby admitted to using drugs such as Quaaludes to seduce women, and to giving other non-prescription drugs such as Benadryl to women he intended to seduce. Cosby maintains the sexual encounters were consensual. Well, he made his pudding and now he has to eat it.
But that's not all. In a world where Bill Cosby goes free, the holidays themselves seem to be getting creepier. Bloomingdale's department store holiday catalog, for example, featured a man gazing at a woman with the caption, "Spike your best friend's egg nog when they're not looking." Really? In what universe is that acceptable - and not criminal? Bloomingdale's subsequently apologized for its "error in judgment" after the ad went viral.
 
2.) ACHTUNG BABY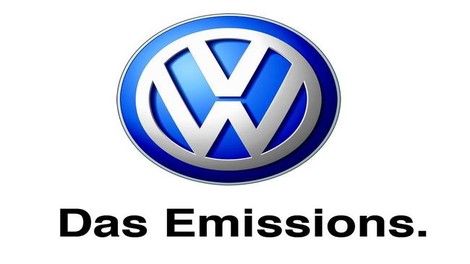 Just when we thought we could trust the Germans, they pull a fast one, and I'm not referring to sales of gluten-free schnitzel. Volkswagen (VW)'s major push to sell more diesel vehicles included bragging about its low emissions and great gas mileage. Turns out it wasn't just German engineering that did the trick--at least not quite as advertised. Those crafty Germans modified the software in their vehicles with a "defeat device" so that the car could switch into a low-emission mode when it detected itself being tested: better results but poorer mileage! When the EPA tested the cars without the defeat device being engaged (the way they normally run), the EPA found pollutants to be 40 times the allowable rate. A word of advice: don't trust gluten-free schnitzel either.
 
1.) TRUMP FOR PRESIDENT...OF THE LIAR'S CLUB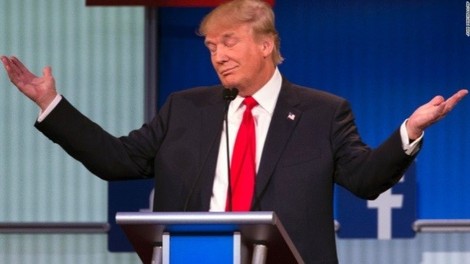 Everything about Trump is great, fantastic, the best, and the most. So too, his mendacity. The business-mogul-turned-politician's "record on truth and accuracy is astonishingly poor," according to The New York Times. 75% of statements analyzed by reporters came back with varying degrees of fabrication, giving new meaning to the term "pants on fire." Some of his best whoppers include when he:
• retweeted claims that "crime statistics show blacks kill 81 percent of white homicide victims" (shown to be false by The Fiscal Times, and The New Republic);
• said that he was present "in Jersey City, where thousands and thousands of people were cheering as the World Trade Center collapsed" (debunked in The Washington Post and Politifact)
• said that "the Obama administration wants to take in 250,000 Syrian refugees" (not true--see Boston Globe)
• said that "the federal government is sending refugees to states with governors who are "Republicans not the Democrats." (Politifact)
• declared "the unemployment rate may be as high as 42%" (Politifact).
• He also stated that "A poll asserting that 25 percent of Muslim Americans condone violence against other Americans," adding it was from a "very highly-respected group of people." The New York Times found Trump's sources more like "widely shunned."
• Trump, who declared in September, "I love Muslims," and then in December vowed to block them from entering the country, now says hatred among Muslims against America is "beyond comprehension." Who's beyond comprehension now?
• Trump told MSNBC that parts of London are "so radicalized that the police are afraid for their own lives." London Mayor, Boris Johnson, called Trump's comments "utter nonsense." Referring to Trump's comments about Muslim's, British Prime Minister David Cameron called them "quite simply wrong." Amen.