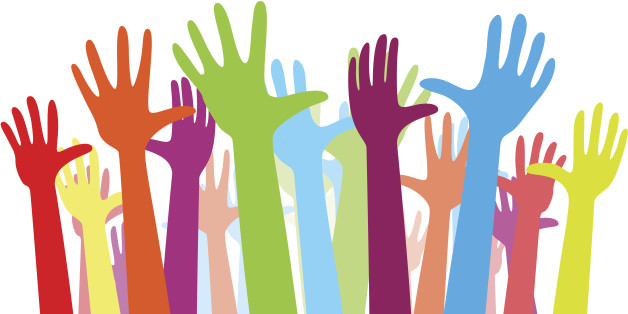 I live in a city of over eight million. Now, I invite you to think for a moment to your mornings on the crowded sidewalks or in the queues for a coffee to-go. Think of your lunch time at a café tables and, again, of lifts, of subway and train stations.
Would you agree with me that rather than eight million people, I share my city with eight million pods? Fast shells skidding around in the most efficient way.
I have decided to break into those pods and lift my helmet visor; the one that every one of us is wearing. It's made of hurry, indifference and over-connectivity. Feel it on your head, it is there.
I have started building my village by paying attention and talking to the everyday people, the one who usually we look straight through. Come with me, let's walk it together.
There is Siddart, he gives newspapers at the train station to hundreds of people who do not see him every morning. He pays his sister's school with it.
Then at the track, there is Mustafa running his kiosk with the best cappuccinos and oven-warn pastries to go. He puts together an order in less than 10 seconds and often starts preparing your drink when he sees you coming along the platform: spectacular. We got to know each other; he now reads on my face the mood the day has started and comes up with just the right words.
John and John are cutting keys, even the most awkward ones, for my operation to run smoothly at the hotel. They have been doing this for decades; their hardware store is one of the oldest in central London, dating back to the Victorians.
Vivian is around the corner and runs the most amazing diner. Her food is the freshest and cheapest in the area; my team has it easy sitting at hers for lunch. She became our other cafeteria. When one on my housemen temp contract came to an end, he joined Vivian's kitchen as he had a chef background. Seamlessly from job to job, just by talking, by living and sharing short daily moments in this community.
Further down in the same block, there's Doctor Betal's pharmacy. He has been supporting the neighborhood throughout its flues and aches for over 20 years with his wife Shakra. He is licensed to issue foreign visitors prescriptions; I have learned this chatting over the counter whilst getting some vitamin C. Where do you think we rushed one night when a guest was in need of her medications? Simply life-saving.
Marco has a flower stand by the subway station, Dorota and Inga serve in the card and gift shop. Carl dropped investment banking and is my launderer, he looks after the very best hotels in town; one day I found him climbing to the ceiling of my uniform room changing light bulbs. He always has a trick up his sleeve, ready to come to the rescue.
Amar and his father Raj run the dry cleaning and tailors at the end of the street; they were very happy to reopen the shop and restart the sewing machine for one of my guests' urgent repair. They would not take any money for it, I have tried.
Erin sells the most fabulous soaps and lotions and Sareitha has our candles in the workshop opposite our front door. Ludovic was also in investment banking, then started an organic laundry; he will open his second branch this year and his baby son just born makes him glow each time we mention his name.
Amir drives a cab, he is the car that I do not own nor drive; you should have seen how glamorous we were sailing down Mayfair with my emergency bought mattresses poking out of the trunk. There is Stephanie and Martin, previous city boy and girl too; he drove four hours to get me some fabric on a Friday afternoon... they make the greatest linen you can ever dream of.
This is my village, a lovely virtual high street and some very strong, very real personal relationships that make my life and my days better, much, much better. And if I could do this in heartless, crowded, money driven, cynical London, anyone, anywhere can do it.
So, lift you visor, build your village and start living