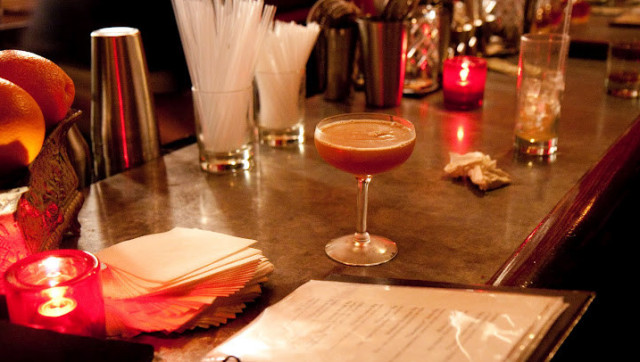 While foodies are always looking for new restaurants and art lovers flock to the latest exhibits, bar flies explore the U.S. from coast to coast in search of the best bars in the country. In our travels here at Party Earth, we've wandered through D.C. scoured the streets of Manhattan, and spent an embarrassing amount of time at the bars in Chicago. After all of our travels through the country, we found a few bars that stood above the rest, drawing us in with hip patrons and friendly vibes. Although there are plenty of great bars out there just waiting to be discovered, here are three of the coolest bars that we've found so far.
PDT (Please Don't Tell)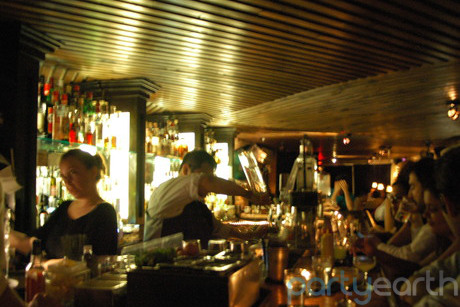 Speakeasies may no longer be illegal, but what this New York City bar still has in common with its Prohibition-era brethren is the hush-hush feel and custom cocktails prepared to the smallest detail. Reservations are a must, because the only way into PDT is by entering a telephone booth situated in the hot dog restaurant next-door, buzzing in your reservation, and finally being granted access into the dim bar. The real excitement comes from ordering one of their handcrafted cocktails from the custom menu, particularly when mixed with bacon-infused bourbon.
The Violet Hour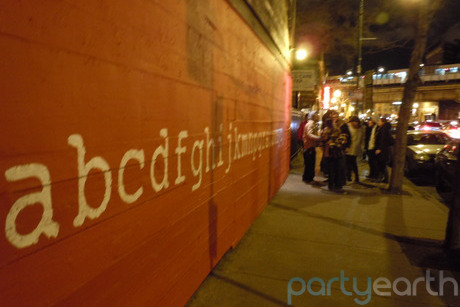 Hidden away in a hipster neighborhood of Chicago, The Violet Hour is a great place to go to escape the divey hangouts for a more timeless atmosphere. Behind the cover of an inconspicuous graffiti wall, The Violet Hour is a series of various rooms separated by floor-to-ceiling curtains. Whether it's the front lounge with its candlelit islands of chairs, or the backroom warmed by an enormous fireplace, the entire venue offers a refined experience of carefully built drinks and unpretentious company.
Marvin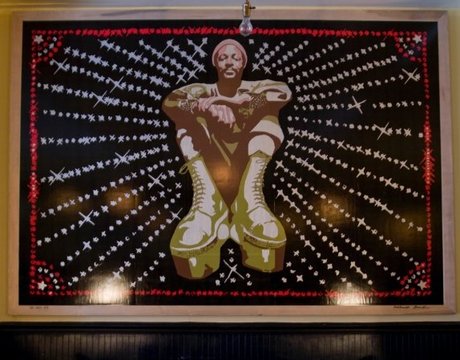 When it comes to bars in D.C., there's something for everyone, but no place keeps it cool quite like Marvin. Built in honor of the King of Cool, Marvin Gaye, the bar is a bohemian heaven of soul-food style meeting Belgian culture. Where else can you chow down on chicken and waffles in a bar before having your pick of over thirty beers on the rooftop beer garden? Marvin also happens to be located in the hip U-Street Corridor, so the place is always buzzing with interesting company.
For more articles and reviews, go to Party Earth.