Truth be told, there are lots of great neighborhoods in Washington, D.C. worth hitting up when you're angling for a fun night out. Dupont Circle, for example, is always a trendy fun time, Columbia Heights reminds us what cool neighborhood dives are supposed to be, and Georgetown never fails anyone who's in the mood to get stupid with some kid who'll probably be running the country in 10 years.
Add to that Downtown's recent resurgence, the ongoing restorations in Logan Circle, and the fact that even the Southwest Waterfront is becoming a destination beyond the National's ballpark, and you start to appreciate the fact that denizens are hardly lacking for options when it comes to nightlife in D.C..
But if someone asked us to pick the top three nightlife areas in town, we'd still rattle off "Adams Morgan, the U Street Corridor, and the H Street Corridor" without missing a beat. And that's not even a controversial thing to proclaim. Here's why:
Adams Morgan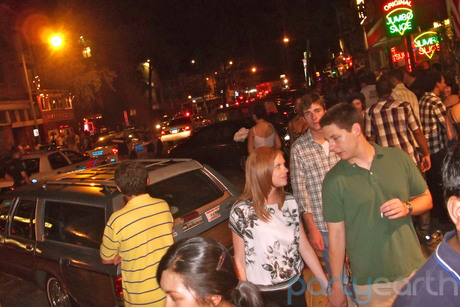 If you're in the mood to play hard and drink harder, Adams Morgan is a no-brainer. The neighborhood crams more drinking dens down its main drag than anywhere else in the city; you simply won't find a greater collection of bars in D.C. anywhere else. There's a reason people call this rowdy stretch of 18th Street "The Liquorridor," and trust us when we say it has absolutely nothing to do with liquorice. The college presence is heavy on weekends -- anyone over 25 will feel ancient at some spots -- but that shouldn't imply the area only caters to ball capped-boozers and dance happy sorority girls (not that there's anything wrong with that). There are also plenty of cool jazz joints, funky diners, and a smattering of upscale lounges to be had in this part of town, all of them within easy walking distance from the other. Of course, no matter where you begin the evening, you and everyone else will be found crowding the sidewalk in no time, looking for the next fun spot to crash. You won't have to walk far.
U Street Corridor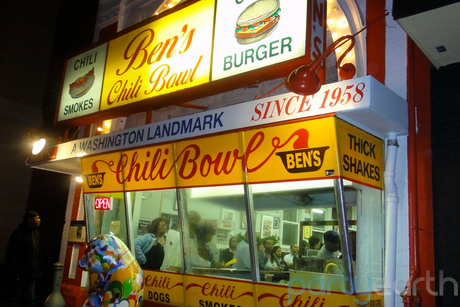 Ask any denizen where to find the greatest collection of great DJ haunts, cool underground clubs, rocking indie bands, and funky jazz joints, and most of them will tell you to head straight for the U Street Corridor... The rest of them are idiots. It was known as the "Black Broadway" during its '20s-era heyday (Ella Fitzgerald and Duke Ellington were perpetually in attendance) and though the area fell into disrepair for decades, this roughly nine-block stretch underwent a second resurgence in the '90s and is now packed with not only great independent music halls, but hip cocktail bars, whiskey dens, swanky restaurants, and the diviest of divey dives. No matter what kind of music you're into -- be it banging electronic or slow-bumping bebop -- you'll probably find it here. And once the show is over, you can enjoy an equally varied selection of what to put in your glass so the party keeps going strong.
H Street Corridor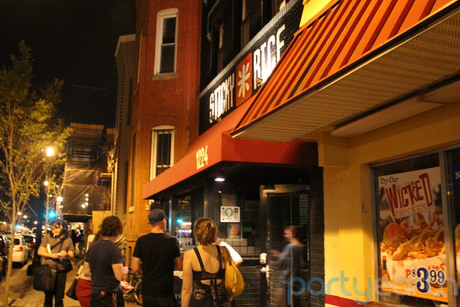 Much like the U Street Corridor to the west, the H Street Corridor is a relatively small nightlife stretch that manages to pack quite a bit of fun into its tiny expanse. The area lay relatively barren until well past the millennium (when a local restaurateur decided to make it his pet project) and is now bursting with quirky themed bars, ridiculously popular gastropubs, eclectic music venues, and even a funky palace to burlesque and erotic magic. We aren't implying there isn't still much to be done around here - vast blocks surrounding the corridor can still feel straight out of a post-apocalyptic movie - but development only continues to add more options to this already full plate of party prospects. And the famed Atlas Performing Arts Center that borders the Corridor's east end is like an intellectual cherry on top of your rowdy sundae (or Friday... or Saturday... or... ) where you can catch a cool dance show or international film before bar-hopping into oblivion.
For more articles and reviews, go to Party Earth.