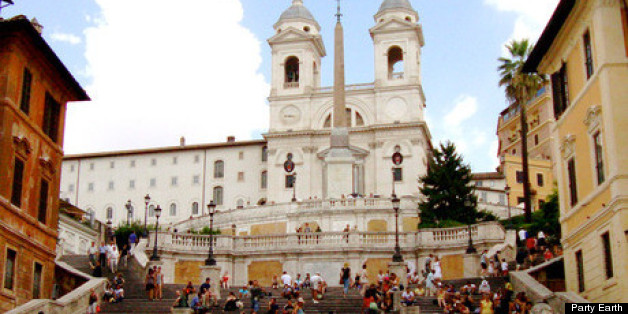 A piece of cautionary advice for all vacationers exploring Europe this summer: with the novelty of travel, maintaining one's health and wellness can become less of a priority. Travel stresses, lack of exercise, and compromised food habits can lead sightseers to not be at their best physically or mentally, which can make trips less enjoyable. Travelers who spend more time outside and remain active likely have improved attitudes, and less stress. Reduce momentary worries by investigating the free activities that many European cities offer. Additionally, vacationers should look into local marketplaces in order to seek healthier dining options. Lastly, travelers may feel time-pressured to make it to all of the tourist hot spots, but it is important to allow for relaxation time in order to minimize stresses.
Stay Outside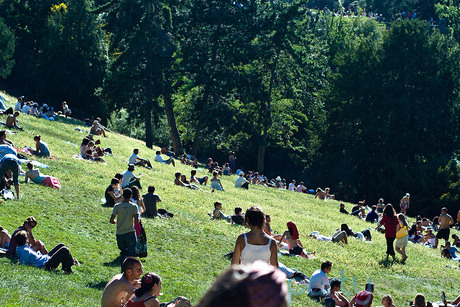 Ditch the hotel suite, and explore a city's natural landscape. For summer tourists visiting France, the parks in Paris make excellent daytime destinations. In particular, Parc des Buttes-Chaumont -- with a spectacular view of the city -- is the largest and one of the most popular. Travelers have the option of relaxing amongst the many sunbathers. Parc des Buttes-Chaumont offers a wide variety of activities for travelers looking to exercise, including jogging, dog walking, horse and donkey riding, and outdoor sports. Travelers can also walk to the park's Temple of Sybil, stationed on an island in the park's central lake. End your walk by stopping at the Rosa Bonheur café, which offers a picnic take-away option to optimize time spent outdoors in this beautiful Parisian park.
Be Active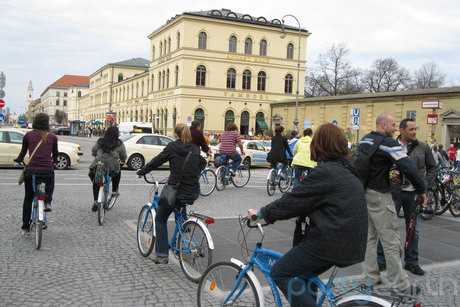 While it may be tempting to take it easy on a hop-on, hop-off bus tour, tourists should maximize their activity by exploring European cities by bike or foot. Exercising will help to keep off travel weight gain and boost endorphins to increase tourists' overall moods. Mike's Bike Tours in Munich is a fun bike excursion for those traveling to Berlin. Participants first listen to a historical presentation of the city from the company's entertaining tour guides. Afterwards, the riders embark on their four-hour journey, making pit stops at several beer halls, the Englischer Garten's Chinese Tower, and the Schwabing neighborhood.
Don't Stress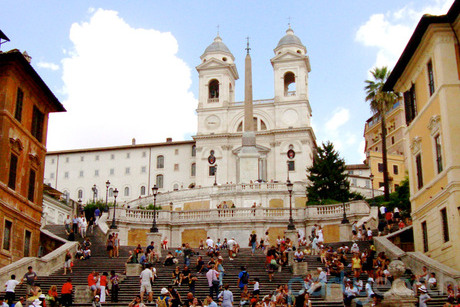 It is easy for travelers to stress over the monetary expenses of traveling. However, knowing that there are tons of free things to do in every European city can help alleviate these undesirable stresses. For example, the Piazza Di Spagna in Rome is a popular Spanish square that is most celebrated for its Spanish Steps, which lead to the impressive Trinità dei Monti church and an incredible view of the city. The steps attract both tourists and native Italians alike, and the steps are architecturally impressive.
Eat Your Vegetables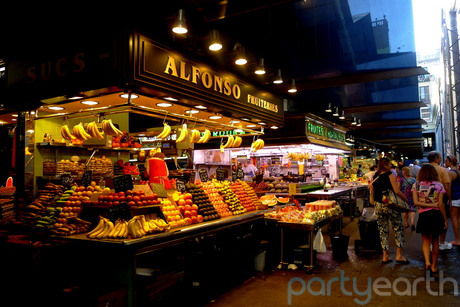 Food options can be limited while traveling, and vacationers are inclined to indulge in rich local delicacies and dishes. Travelers can still eat well while acquiring a taste of local cuisine, however. Take La Boqueria -- one of the most famous food markets in the world -- for example. Located on Les Ramblas in the center of Barcelona, La Boqueria attracts a variety of food enthusiasts, including locals and travelers alike. This bustling marketplace offers fresh Spanish produce, exotic spices, nuts and meats. Additionally, this area has excellent dining options, including El Quim, located in the middle of the meat market, and Organic Market, famous for its organic salads and wraps.
Take Time to Relax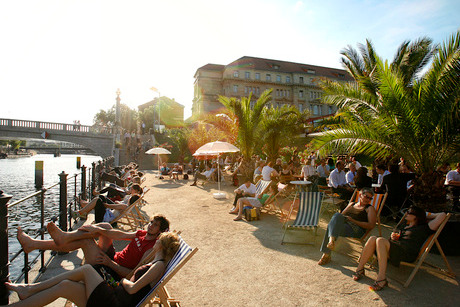 Overplanning can make a day of sightseeing feel like one long "to-do list," as well induce unnecessary stress. Travelers manage their time by exploring the most highly prioritized places first. Also, vacationers should take time out of their tourist days to simply relax. For all travelers voyaging to Germany this summer, there are tons of relaxing things to do in Berlin. A unique destination is Strandbar Mitte - a fun beach bar located in the middle of the city on the banks of the Spree, Berlin's main river. During the day, Strandbar Mitte is a scene of people relaxing on the sand or in beach chairs with beers in hand. By nighttime, the party moves to the bar, and patrons can dance to the DJ's beats on a sand-covered dance floor.
By Mariah Morton, Party Earth writer.
Click here to get the inside scoop on the best concerts, festivals, parties, and more in your city every weekend!