Those lucky enough to be traversing not one but several European cities over the course of a few weeks or, as is more likely, months, may worry about the many expenditures that go hand in hand with extensive traveling abroad. While shopping, dining, and clubbing often put a strain on the budget, this does not always have to be the case. Exploring the European continent without incurring a number of hefty fees while still having a culturally enriching experience is, in fact, completely feasible. Here are few ways in which to save some of those euros.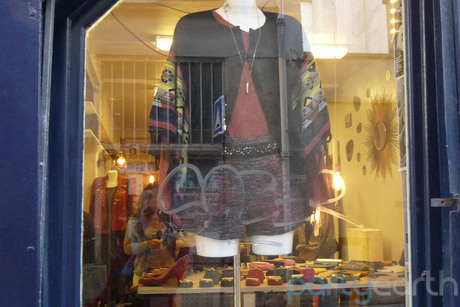 While there are a number of things to do in Paris, options in this expensive city tend to add up. Those with strong resolve and an affinity for window shopping, however, will find the typically Parisian Rue Charlot as affordable as it is chic. While shopping in Marais ranges from high to low end, the renowned street in question brings far more to the table than simple clothing items and basic textiles. Here, visitors have the opportunity to explore emerging, rather than established French designers, vintage clothing and, least expensive of all, Parisian art galleries. After having experienced the delights of Rue Charlot, one may find it worthwhile to stop by the nearby covered market, Marchᅢᄅ des Enfants Rouges, as it is a great option for an inexpensive coffee and a cheap handmade crepe.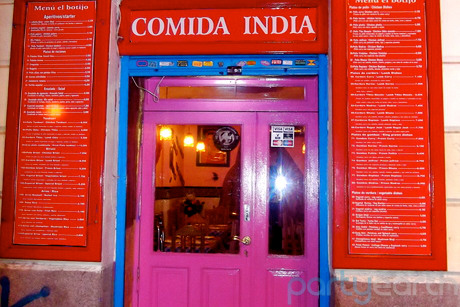 Those sojourning in Madrid and in search of free things to do in La Latina need look no further than Calle Argumosa. With its multicultural, cosmopolitan atmosphere, this area promises an upbeat and friendly vibe and visitors hailing from all over the globe. Ethnic cuisines abound, so those in the mood for something not typically found in Madrid are in for a treat. The numerous sidewalk cafᅢᄅs are a viable option for inexpensive drinks and the majority of clubs boast cover charge-free admittance.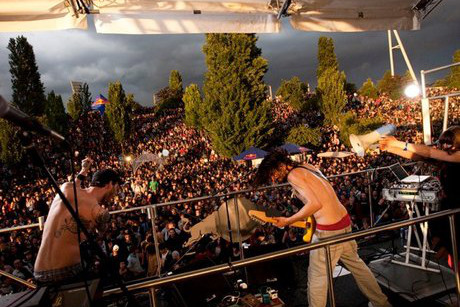 Germany, especially its capital Berlin, is another popular destination surprisingly easy to traverse on a budget. Music junkies looking to save some money by seeing several bands perform over the course of two consecutive days should definitely put some thought into attending Fᅢᆰte de la Musique Berlin. While concerts in Berlin are certainly not difficult to come by, the wide range of performances, as presented by amateurs and professionals alike at Fᅢᆰte de la Musique may be slightly more difficult to find elsewhere.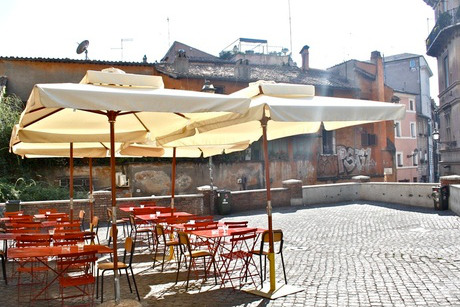 Those hoping to continue on to Italy in the course of their trip will discover an abundance of things to do in Rome. A surprisingly inexpensive and distinctly Italian option for dinner is that of an aperitivo: the country's version of appetizers and happy hour all rolled into one. Aperitivo in Trastevere is as popular as it is anywhere else in Rome. Freni e Frizioni, in particular, is known not only for its delectable hors d'oeuvres but its artsy vibe and electrifying atmosphere. As an auto-body shop in its former life, this small bar offers its stylish patrons an industrial setting complete with original tar pavement floors and tire-tread upholstered couches.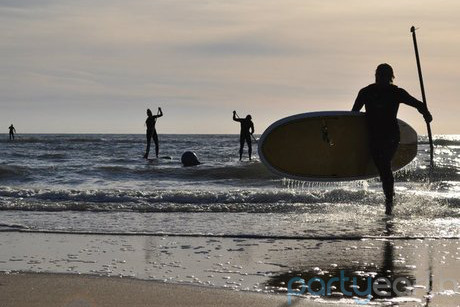 Visitors seeking things to do in Amsterdam may be expecting to spend their day appreciating the architecture and various museums while spending the night exploring the more raunchy areas of the city. Amsterdam, however, has far more to offer. There are, in fact, quite a few beaches in the coastal town of Bloemendaal, which happens to be known for its water sports. Bloemendaalaan Zee, for example, boasts a seemingly endless stretch of sandy beach constantly occupied by surfers, volleyball players and sunbathers alike. With its lush vegetation and surprisingly hip beach bars, Bloemendaalaan Zee is an optimal location to visit day or night.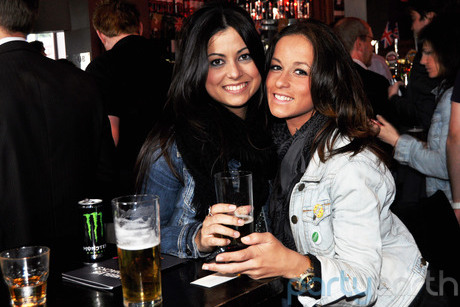 No backpacking trip would be complete without a stop in London, England. Those looking to enjoy the nightlife will find plenty of bars in London. However, budget-conscious travelers would be wise to attend happy hour in Central London. The 70's inspired Verve is an excellent venue at which to enjoy cheap and creative cocktails. Situated in the heart of Covent Garden, this mod bar and club is always filled with a mix of upbeat clientele simply looking to have a good time. Patrons who have the foresight to make use of the online guest list are guaranteed free admittance on weekends.
Click here to get the inside scoop on the best concerts, festivals, parties, and more in your city every weekend!