It's summertime, and the living is easy. The days are long, the beaches are calling, and there are more fun things to do right now than ever before. However, with all of the amazing summer events in LA, extra cash can unfortunately be hard to come by, which can put somewhat of a damper on your extravagant summer plans in sunny Southern California. Not to worry, because we've done our research and taken note of the best music festivals in Los Angeles -- all of which are 100% free to attend. So even if you're balling on zero budget, you don't have to fall victim to FOMO this summer. Here's our list of the best free music festivals that Los Angeles has to offer.
FIGat7th Downtown Festival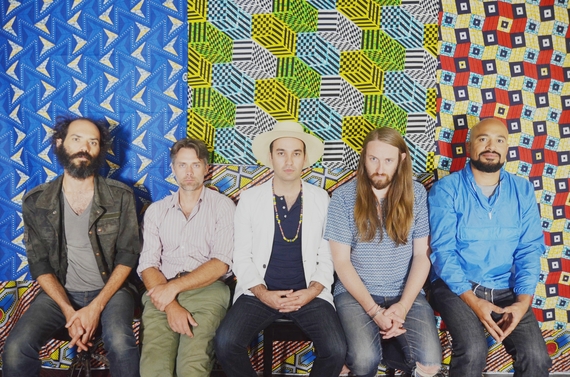 So it's Friday night, and you're looking to treat yourself to a fun (and inexpensive) night out after a long week at work. Look no further, because Arts Brookfield has got you covered with their second annual FIGat7th Downtown Festival. Every Friday night from June 18 to August 22, these free non-ticketed outdoor concerts feature performances by leading pop, rock, jazz, soul, and alternative artists at FIGat7th, downtown LA's premier shopping and dining destination. This summer's lineup includes Jonathan Wilson, The Internet, and Fool's Gold, just to name a few.
In addition to great music and fun vibes, this year's FIGat7th Downtown Festival features a bar and beer garden provided by City Tavern. With its new location at FIGat7th, City Tavern is known for serving some of California's best craft draft beers and handcrafted cocktails in downtown Los Angeles. At a beer garden like this, you're sure to have that perfect drink to hit the spot and top off your night out.
Although admission to the FIGat7th Downtown Festival is free, reservations are recommended due to the popularity of this festival. Make sure to RSVP today!
Summerfest on Venice Beach
It's July in the beach cities of Los Angeles, which means Summerfest on Venice Beach is getting closer - and we can hardly wait. Returning for its sixth year at Venice Beach's Ocean Walk Front, this free music and street festival attracts over 50,000 people from all over Southern California. This year's festival will feature more than 60 bands and performers playing all day and 200+ vendors selling jewelry, unique arts and crafts, environmental goods, home improvement, and so much more. Summerfest on Venice Beach is family-friendly and spans over the course of two days on July 26th and 27th, giving you and all of your friends the perfect excuse to make a trip down to the beach for a day of fun in the sun.
Echo Park Rising

Echo Park Rising is back for its fourth year on Sunset Boulevard and better than ever. The free music and arts festival has grown exponentially since its inception in 2011, and this year they've added a third date onto the festival's schedule. From August 15th to 17th, Echo Park Rising 2014 will feature scrumptious food trucks, local artists, and, of course, amazing music from emerging local bands. Last year's music featured everything from indie rock, to alternative and folk, to jams that we're shocked never caught onto the radio waves. With so many different kinds of music, you're sure to find a new band that you just won't be able to tear yourself away from.
If this list isn't enough for you, there are plenty of other free music events in Los Angeles this summer. If you haven't already, check out the Twilight Concerts at the Santa Monica Pier, Saturdays Off the 405, and KCRW's Summer Nights. Take some time to do your own research too, you might be surprised at the free music events happening right near you.
This article written by Alexandra Wuerfel, Party Earth writer.
Click here to get the inside scoop on the best concerts, festivals, parties, and more in your city every weekend!