It's possible that more events happen during the months of summer than during the rest of the year combined. There's something about the warm weather that makes people a little more adventurous and ready to let loose. But with so many fun things to do in San Francisco, it can be hard to know which events are worth your time and which ones you can skip to make room for your beauty sleep. And that's where we come in. Here's a list of five events you can't miss this summer.
A 12K With A San Francisco Twist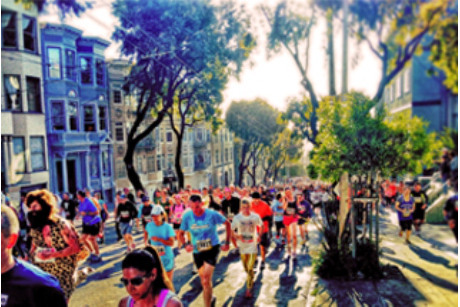 San Francisco's Bay to Breakers is the oldest consecutively run annual footrace in the world. It is also one of the largest races around in terms of participants all of whom come to celebrate The City By The Bay. Tens of thousands costumed runners and walkers make their way through the 12K (just under 7.5 miles) course that starts at a point near the Embarcadero and travels west across the city to the crashing breakers of the Pacific Ocean. Everyone who registers for the race receives an Under Armor Runner's T, a finisher medal, and access to the Finish Line Festival post-race event with live music, a beer garden and food vendors. There are live music performances to keep you moving to the beat and plenty of fun photo opportunities throughout the racing route. And, because we're so dedicated to making sure you don't miss out on such an awesome event, here's a little treat: enter the promo code EARTH5 at the main registration page to receive $5 off registration. Don't say we never gave you anything!
Kool Kegger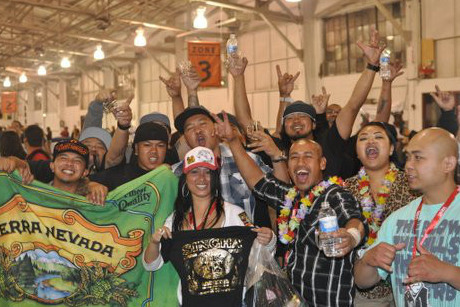 Did you know that in some countries, Germany for example, beer is drunk with as much frequency as water? Crazy, right? Our society has a lot of catching up to do, but until then we can take solace in odes to that amber colored elixir like the San Francisco International Beer Festival. Attendees enjoy a bottomless mug of hundreds of craft beers from noteworthy local and international breweries, and sample delectable bites from San Francisco's top restaurants. There will be more beer than a kegger at a frat house, and none of it will be year-old Natty Light. Need we say more?
Over the Rainbow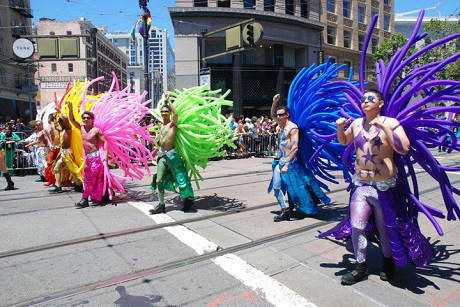 The largest LGBT gathering in the nation, LGBT Pride in San Francisco is an over-the-top, no-holds-barred celebration and one of the best parties the city sees all year. Fabulously costumed members of the LGBT community hit the street in full force ready to enjoy full lineup of events, which includes the official celebration and concert at the Civic Center, the SF Pride Parade, and other fun LGBT activities like the Dykes on Bikes Pre-Pride Party. And, of course, straight people are invited to join the party... but only the fun ones.
Stars and Stripes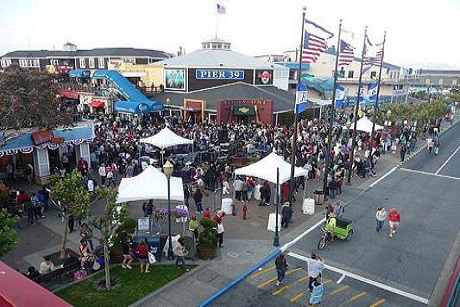 From Freedom of Speech to hot dogs, Independence Day is about celebrating all things American. So this 4th of July, don't miss out on the festivities at Pier 39. Featuring live music and other activities, this 4th of July Celebration will be the most exciting family-friendly party in the city. And the fireworks show at the end of the day will take your breath away.
Good Vibes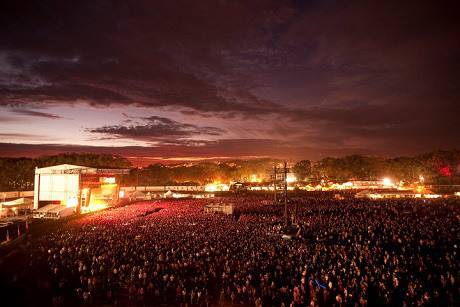 Three days, five stages, and more than 75 incredible performers: no wonder Outside Lands, a music festival in San Francisco's Golden Gate Park, attracts more than 50,000 ready-to-rock revelers a day. Attendees jam out to sets by emerging and A-list artists, and take in the plethora of mesmerizing art instillations. When it's time for a break, the wine and beer lands offer a great place to grab a drink and take a load off. The great thing about music festivals is that everyone is so happy and the atmosphere is so jovial that it's impossible not to have the time of your life.
So now you're all set to have an amazing summer in San Francisco. Ready, set, rage!
This article is by Courtney Roseborough, Party Earth writer.
Click here to get the inside scoop on the best concerts, festivals, parties, and more in your city every weekend!