Anyone who has spent time living in Spain knows that la vida española is all about enjoying every moment to the fullest. The Spanish play hard and party harder. Concerts are no exception. Spain is home to some of the best music festivals and events in the country. Regardless of the genre, Spain knows how to put on a good show. Whether in Barcelona, Madrid, or Ibiza, a Spanish concert is not something you're likely to forget.
Barcelona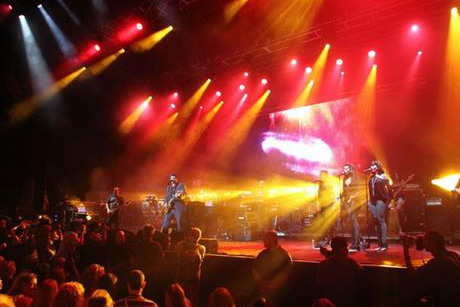 Barcelona is a city as famous for its revolutionary architecture as its opulent club scene. The way of life here celebrates artistic culture and pop culture in the same breath. Concerts in Barcelona are no different. The Cap Roig Festival is a music festival that has attracted notable performers like Bob Dylan, Tony Bennett, and James Morrison. It's all about listening to great music while simultaneously soaking up the history and fabulous ocean views at the Cap Roig Botanical Garden and Castle. Another of these multifaceted celebrations is the Grec Festival de Barcelona, a month-long exhibition of various art forms. Music, dance, theater, even circus performances all take place as part of the same festival honoring both national and international talents.
Madrid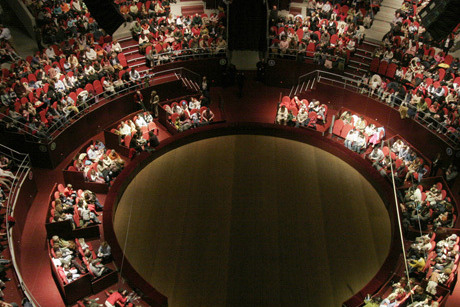 The list of fun things to do in Madrid is endless, and it doesn't just include great museums and impressive sculptures. Who knew that Madrid was one of the best cities in the country for concerts as well? Apparently, countless American and international music icons had a pretty good idea. Bon Jovi, Regina Spektor, and Vampire Weekend have all played Madrid's Teatro Circo Price. This summer revolutionary rockstar Elvis Costello and The Imposters will join their number. La Riviera, one of the largest and most popular clubs in Madrid, has hosted performances by stars like Adele, M83, Billy Idol, MIA, and Steve Aoki. Dr. Queen will be among those who play on the banks of the Manzanares River after his performance this fall.
Ibiza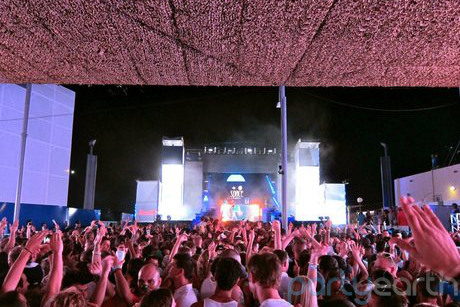 If clubbing wasn't invented in Ibiza, then history should be rewritten because there's not a place on the planet that does it better. This island is all about partying and partying to the extreme. Concerts in Ibiza are a brand all of their own. Clubs here host the best DJs in the world: this summer DJ Carl Cox will be among several big names spinning at Space, and Ushuaïa will be home to David Guetta's F*** Me I'm Famous party every Monday throughout the season. If you weren't convinced before, just the fact that DJs of such a high caliber are willing to commit to a single, tiny island for months at a time should let you know that Ibiza is absolutely the place to be.
By Courtney Roseborough, Party Earth writer.
Click here to get the inside scoop on the best concerts, festivals, parties, and more in your city every weekend!